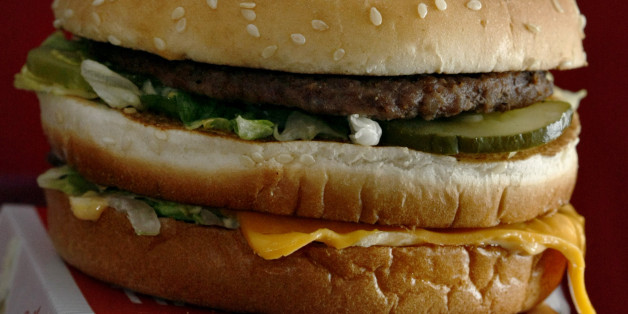 ASSOCIATED PRESS
McDonald's have long been set apart from their fast food rivals by one critical element - the Big Mac Sauce. The tangy, sweet and gooey condiment seems unique to that specific burger.
But the recipe is supposedly top secret, so how are we expected to scoff it at home?
You can buy your own limited edition bottle of Big Mac sauce for a hefty sum (if you're lucky). A 500ml bottle recently sold on eBay for $20,600 AUD. If that's a bit out of your price range for a condiment, here's a copycat recipe courtesy of Top Secret Recipes by Todd Wilbur.
1/2 cup mayonnaise


2 tablespoons French dressing


4 teaspoons sweet pickle relish


1 tablespoon finely minced white onion


1 teaspoon white vinegar


1 teaspoon sugar


1/8 teaspoon salt
All the ingredients simply need to be mixed together and slathered on a bun to provide culinary delight.
Todd Wilbur also provides other fast-food-style copycat recipes, so you could even make your own Big Mac burger to go with the sauce.
The fun doesn't stop there - he even has guides on how to make your own Coca Cola and KFC.
READ MORE:


McDonald's Served This Man A Raw Cheeseburger And Now He's Very Sick


The Last McDonalds Burger Sold In Iceland Still Looks Like New Six Years On