At least 62 children were killed in a series of eight attack on the Strip in 2014, which led Amnesty International to accuse Israel of war crimes.
The two-month bombardment saw thousands of family homes destroyed, and reports say no cement was allowed into the Strip to allow them to rebuild.
Following on from a series of pieces on the West Bank wall in 2005, Banksy has released a short documentary highlighting the Gazan plight and showcasing four new pieces.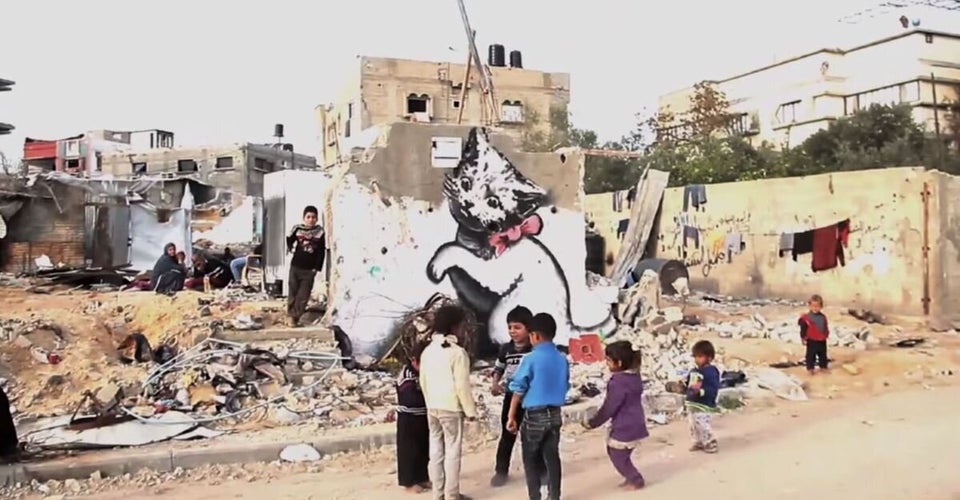 Banksy In Gaza
Street art is a remarkably prolific art-form in Palestine, with graffiti being embraced as the latest way to show their plight to the masses.
Artists such as Hamza Abu Ayyash and Majd Abdel Hamid showcase their work in spray paint and cement across the occupied territories, offering an interesting and unique insight to life under Israeli control.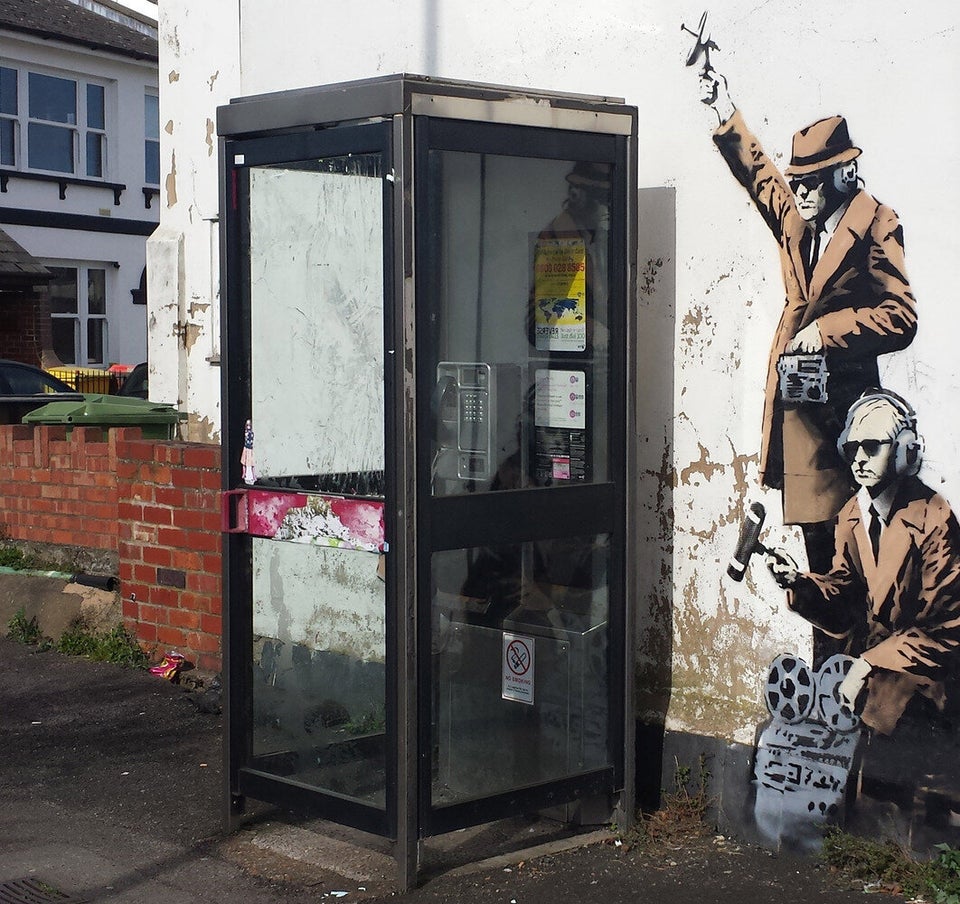 Banksy Vs GCHQ
Related