David Cameron's Government is stoking up the kind of anger among voters not seen since Margaret Thatcher's days, Plaid Cymru leader Leanne Wood has said. The Welsh nationalist leader said the austerity measures of the Tory-led administration in Westminster had decimated parts of her homeland and she fears there could be worse to come after the general election.
As well as lambasting the UK Government's latest devolution plans - which she said had left Wales short-changed once more - Wood is angry at the Labour government in the Welsh Assembly for not "standing up" enough for ordinary people.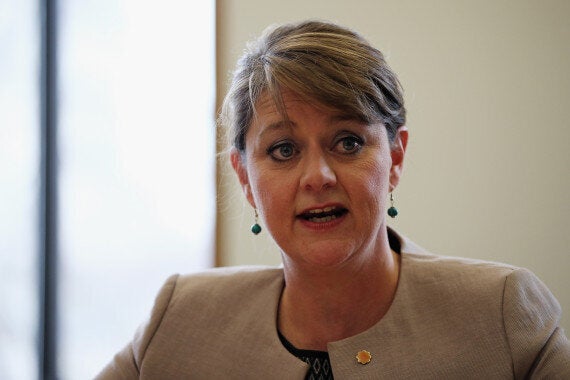 Leader of Plaid Cymru, Leanne Wood speaks to reporters during a meeting with Nicola Sturgeon and Natalie Bennett
Ahead of her party's conference this weekend, Wood insisted Plaid could play a decisive role in the election - which she predicts will again result in a hung parliament. She said policies Plaid would be looking to implement as part of any potential deal included taking 70,000 small firms out of the business rates system and raising the minimum wage to at least £7.85 per hour.
Wood said: "The UK Government's politics of austerity has totally failed ordinary people - and now means that there are some real questions whether some public services in our local communities will actually exist after the next election.
"We've been cut to the bone already... and yet the Westminster parties have all signed up to another five years of cuts. I could envisage a future where some services we see now just don't exist. It's not surprising there is an anger towards the Tory Government that I've not seen since Thatcher's days. At the next election, a return of a strong team of Plaid Cymru MPs is our country's only chance of ending the pain. Anything else will amount to a blank cheque for further cuts, whoever becomes the next prime minister."
Plaid goes into the May elections looking to increase the three MPs it currently has in the House of Commons. Although the party has never won more than 10% of the 40 Welsh constituencies up for grabs, Ms Wood maintains the nationalists are a credible alternative to the usually dominant Labour.
The anti-monarchist criticised the "Palace of Westminster" parties' involvement in the so-called St David's Day Agreement - which could see more power devolved to Wales. Among the proposals almost certain to be implemented are guaranteed minimum funding for the Welsh Government as well as decisions on fracking, energy projects and control of Assembly elections to be made by politicians in the Senedd, rather than in Westminster.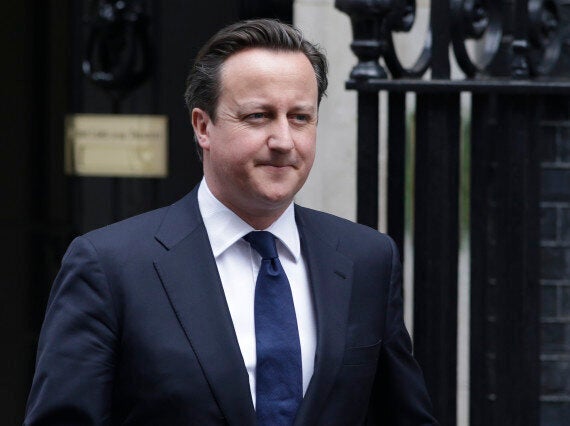 British Prime Minister David Cameron leaves his official residence at 10 Downing street in London, Wednesday, April 10, 2013
However, matters which will not be passed to Cardiff Bay include policing and the criminal justice system. Wood said: "I was hoping the process would extend the recommendations of the Silk Commission and consider for Wales what was offered to Scotland. But it didn't go anywhere near that. There's no progress on policing and criminal justice."
She continued: "Given the rising prison population and the inadequate prison facilities, why on earth would people here not want to have these powers? We need them so we can shape them to meet the needs here in Wales. I'm also disappointed it has locked in our status as a nation which has a third-rate devolution settlement. The Westminster parties have entrenched Wales's funding disadvantage. They should be able to commit to the same funding per head for Wales as Scotland."
Wood insists Plaid offers Welsh voters a unique selling point in being the only party to put Wales first - and is also confident it could also play a "decisive" role in the general election. She said there were a lot of similarities to be drawn between the present day and 86 years ago - when Plaid fielded its first ever parliamentary candidate. "It's an election that will likely result in another hung parliament," she noted.
"In the 1929 election where we fielded our first candidate it resulted in a minority Labour government and a Welsh politician - Lloyd George - holding the balance of power in a time when austerity was high on the agenda. This is our one big chance to make Wales matter," she said.
In the event of a hung parliament, Wood categorically ruled out any kind of a deal with the Tories - given that the "people of Wales have never voted for a Conservative government". Among policies she plans to push in the run-up to polling day - and which could prove crucial in any possible coalition deal - are raising the current minimum wage to the living wage for all.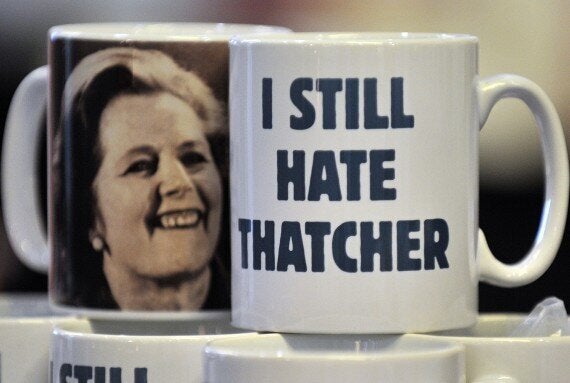 Mugs featuring the face of Margaret Thatcher are pictured for sale at the Trades Union Congress in Liverpool on September 9, 2014
She added: "It's very difficult to see how anybody can justify how people who are working a full week are not taking home enough pay to live on. The added benefit of increasing people's take-home pay is that they have additional money to spend in their local economies. And not only would it result in fair pay for a day's work, but £1.5 billion could be saved in 'in work benefits' that subsidise poor pay."
She also promised to take 70,000 Welsh businesses "out of the rates system altogether" and increase the number of doctors per head in Wales to the UK average. Plaid Cymru's two-day conference takes place at The Galleri, Caernarfon, North Wales, on Friday. Wood is set to address delegates at around 1.45pm.
Related