A former Conservative MP has denied being a member of "any rent boy ring" in a extraordinary interview, given as police searched his home over the allegations of historic child abuse by politicians.
Detectives from the Metropolitan Police's Operation Midland are carrying out the search of Harvey Proctor's home, which is within the 16,000-acre grounds of Belvoir Castle, in Leicestershire near Grantham.
Operation Midland is probing claims that boys were sexually abused by a VIP paedophile ring centered around Westminster more than 30 years ago and allegations that three boys linked to the alleged ring were murdered.
On Thursday morning, Mr Proctor appeared on the Today programme to defend himself, saying he was innocent and found himself "in a very Kafka-esque fantasy situation".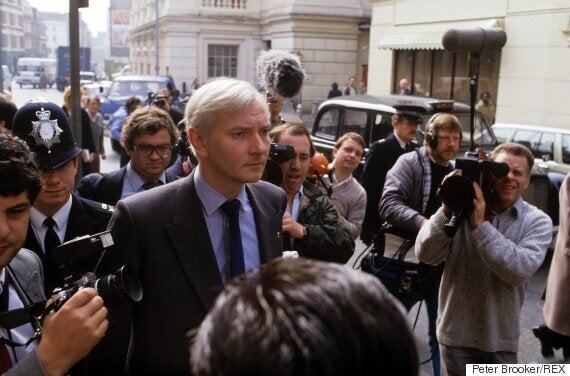 Harvey Proctor outside court in 1987
When presenter James Naughtie asked what he meant, Mr Proctor said: "I think you and your listeners are intelligent enough to know what I mean."
In the eight-minute interview, Mr Proctor discussed his criminal convictions for gross indecency in the 1980s, his reputation as "a loner" when he was in parliament and how he has a "problem" because, unlike some of the alleged perpetrators, he is "still very much alive".
He said: "The police have said basically that they are investigating historical sex abuse allegations going back to the 1970s and 1980s.
"I have never attended sex parties at Dolphin Square or anywhere else. I have not been part of any rent-boy ring with Cabinet ministers, other Members of Parliament or generals or the military."
Mr Proctor, who spoke clearly and slowly throughout the interview, stood down in 1987 after he was convicted of gross indecency with males aged under 21, which was the homosexual age of consent at the time, but over 16, which is the current age of consent.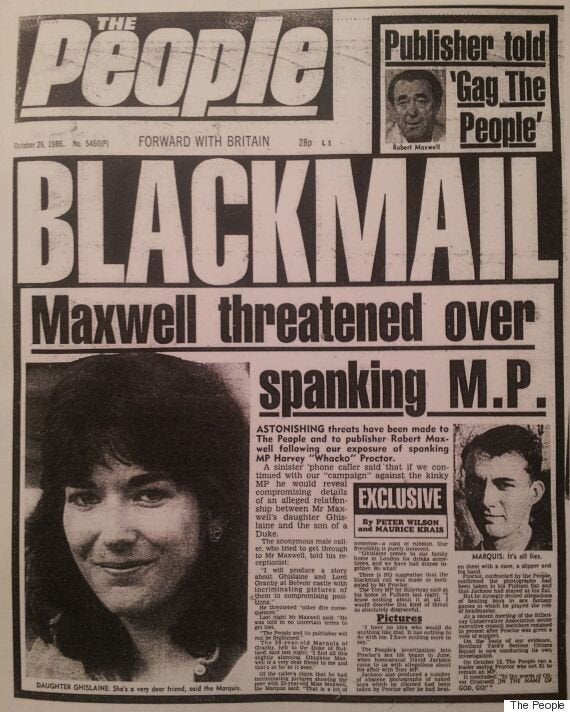 The frontpage of The People during the scandal that brought down Harvey Proctor
Speaking about this during the Today appearance, he said: "Those offences related entirely to the age of consent for homosexuality. That age has been reduced... The offences are committed are no longer offences and there is legislation on the statute book which would allow me to wipe them clean if I wish to do so."
He continued: "I conducted my private life in a discreet manner. It wasn't I who outed myself, it was the press who did an assortment of things to out me. They wanted to say that I was a homosexual. Of course, they were offences committed. I didn't know at the time I was committing those offences because the people concerned, who were actually under 21, said to me, they were over 21."
He added: "I was a discreet person and regarded in the House of Commons as a very independent MP and a loner. The last thing I would have dreamed of doing was talking to other MPs or ministers or anyone else about my personal life.
"It wasn't that I was ashamed of being a homosexual, it was that I didn't think it mattered a damn to the work I did on behalf of my constituents."
Mr Naughtie asked what he knew about "the rumours and allegations that are flying around in great quantity" about alleged organised paedophilia in 1970s and 1980s.
Mr Proctor said: "Absolutely not. No. If I had known about in the time, I would have contacted the police.
"The number of victims grows by the day, the number of alleged perpetrators through death, diminishes, That's a problem. It is certainly a problem for me. I suppose my problem is I am still very much alive.
"I am sure that some of the allegations are true. But I'm also sure that a lot of the allegations are pure and utter fantasy."
He added: "I noted in your report earlier on me you tagged along the fact that this operation is supposedly investigating the alleged murders of three young gentlemen. I know nothing about that earlier."
When Mr Naughtie stumbled over his words tried to clarify that the report was only stating the scope of Operation Midland, to which the former MP said: "I do not think I've been oversensitive in thinking that there's an element of guilt by association in your report but I'll let that pass."
Mr Proctor, 68, works for the Duke and Duchess of Rutland, who live on the estate with their five children.
A Met Police spokesman said he "can confirm officers from Operation Midland are carrying out a search of an address in Grantham in connection with their inquiries".
Mr Proctor represented Basildon in Essex from 1979 to 1983 and Billericay, also in Essex, from 1983 to 1987.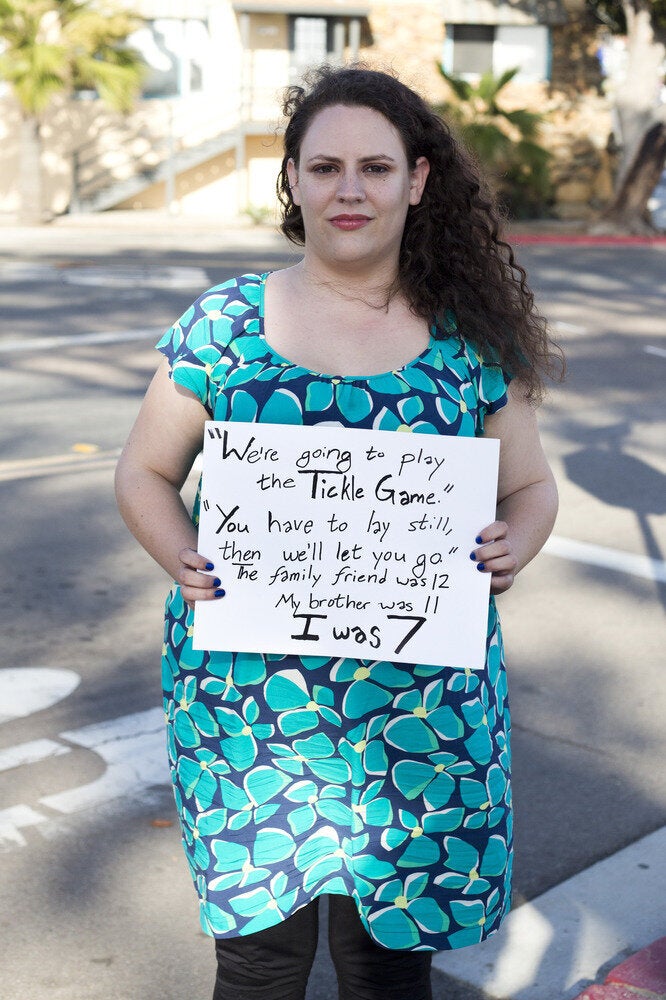 40 Powerful Images Of Surviving Sexual Assault
Popular in the Community