Two more dogs that competed at Crufts fell ill during the competition, it has been claimed, after an Irish setter called Jagger died after allegedly being poisoned.
Jagger's owners called his poisoning a "heinous crime" but vowed to continue competing in the world famous dog show.
Dee Milligan-Bott and her husband Jeremy told reporters they wished to be left alone to grieve for the dog but would return to Crufts next year.
Speaking outside the couple's home near Wigston, Leicestershire, Mr Bott offered his congratulations to the winning Scottish terrier and the gun-dog group runner-up he competed against at this year's show.
Mr Bott said: "Both were worthy winners. What a shame this incident has marred this, the biggest success of their careers.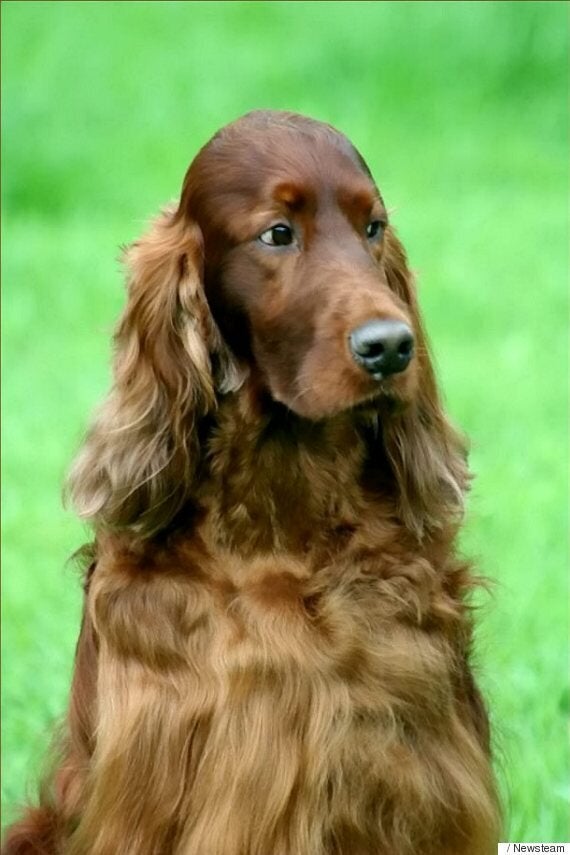 Jagger was a 'family member,' one of his owners said
"Crufts is the best show in the world and we will certainly be back again next year competing. This one isolated incident will not spoil our enjoyment to show and compete with our lovely dogs."
The three-year-old Irish setter, whose pedigree name is Thendara Satisfaction, collapsed and died after returning to Belgium from the show at Birmingham's NEC.
"The lady who owned the dog was very upset, he is a top winning dog. His eyes were rolling and she had to take him to the vet. She thought someone had poisoned him, although she had no proof.
"Then there was another lady with a champion bitch who was sick in the morning, then she was ok when she was shown, and when she got home she was passing blood. Both ladies thought their dogs had been poisoned."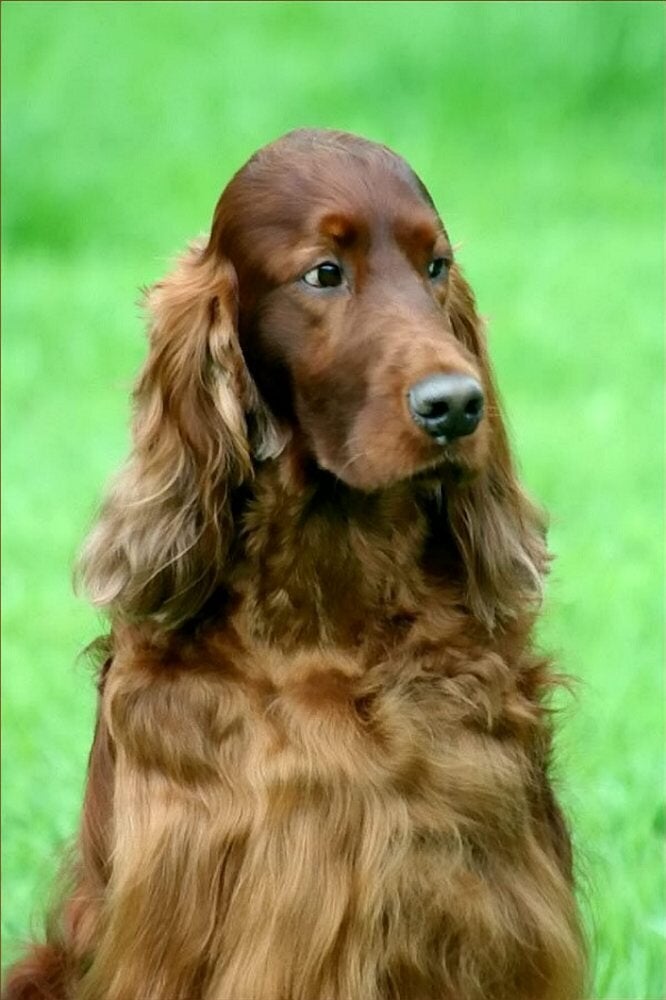 Who Killed Jagger?
Jagger, who came second in his class at the show on Thursday, is also part-owned by Belgian Aleksandra Lauwers.
The animal's joint owners have said that beef laced with unknown poisons was found during an autopsy, and West Midlands Police is liaising with Crufts officials and the NEC to secure potential evidence.
Addressing the media alongside her husband on a drive-way close to their home, Mrs Milligan-Bott said: "I have indulged the press, and I have done this for all of us who devote our lives to the sport we love.
"I've done this to raise awareness of the heinous crime that took place which resulted in the death of Jagger."
Reading a pre-prepared statement from an iPad, Mrs Milligan-Bott continued: "I would like to thank everyone from around the world very much for your overwhelming support, messages and kind words.
"We always knew our breed and the world of dogs was amazing but your support over the last few days has been truly humbling.
"I certainly don't want our dog shows - the places we work so hard to get to - to become a ground of finger-pointing and suspicion."
Mrs Milligan-Bott, who believes the suspected poisoning to have been a random attack, added: "I need you all to know that we can't and we won't think that this was the act of another exhibitor.
"If we thought this we couldn't go on, and the last 30 years of breeding and showing beautiful dogs would have been a complete waste.
"So I ask all of you to unite in finding the perpetrator who did this, and let's continue to produce and breed our gorgeous dogs who we are all so proud of.
"I thank you again for your support in our amazing success on Thursday with our dog Thendara Pot Noodle and our devastation today, but please let's report on the positive sides of Crufts.
"Also I know I can't forget how proud I am of the Thendara achievements at that show this year."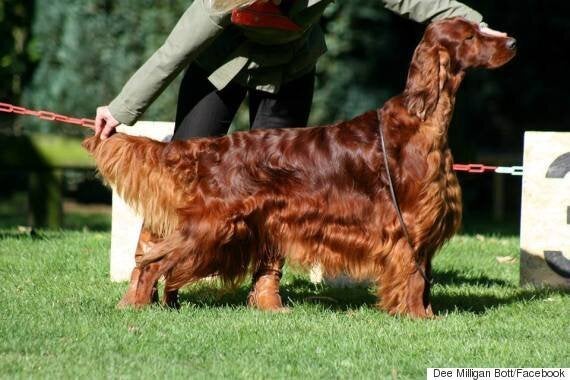 Jagger winning at another dog show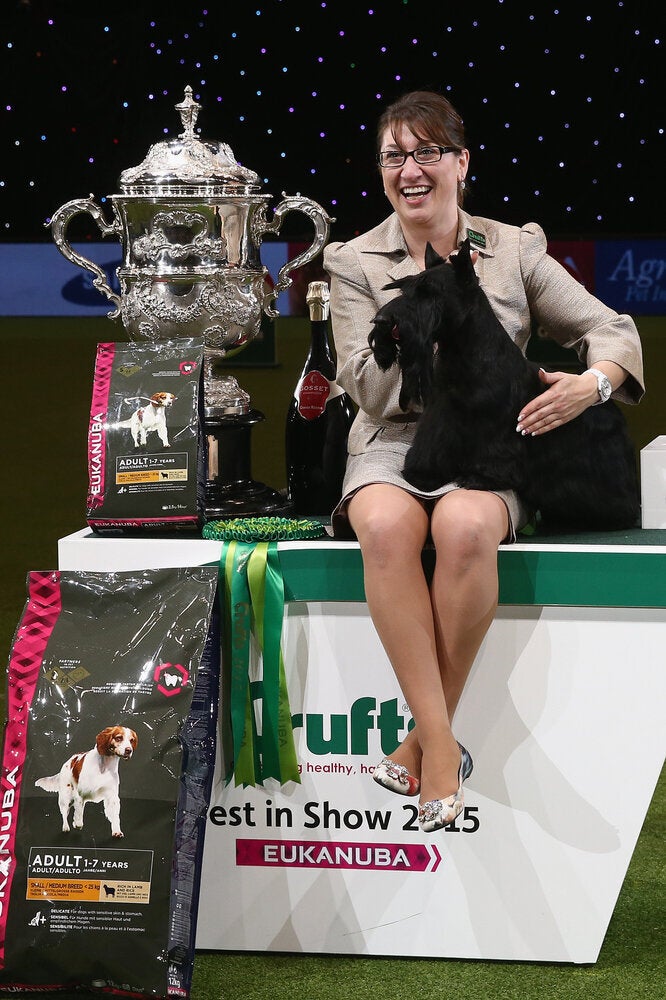 Knopa wins Best in Show category of Crufts 2015