The Egyptian government is investigating how a group of foreign tourists managed to make a pornographic film at the Giza pyramids.
Reuters reports that the matter has been referred to the public prosecutor, with Antiquities Minister Mamdouh al-Damaty describing it as "unlawful footage".
The 10-minute video was posted online last year but gained international attention after local newspaper Al Masry Al Youm published a story about it.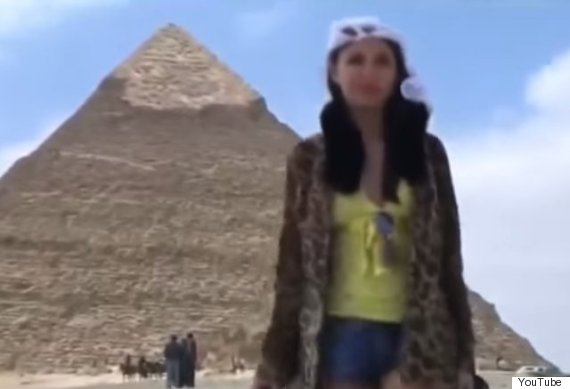 The 10-minute clip sees this woman engaging in sexual activity at the pyramids
It shows the woman exposing her breasts in front of the pyramids and having intercourse in a desert location.
Egyptian Streets cites al-Damaty as stating surveillance cameras and equipment will be installed at the pyramids in coming months to ensure similar incidents do not occur.
It names the actress in the film as Aurita and quotes her as saying: "This fucking sucks. What is there to look at? It really sucks, even our resorts are better."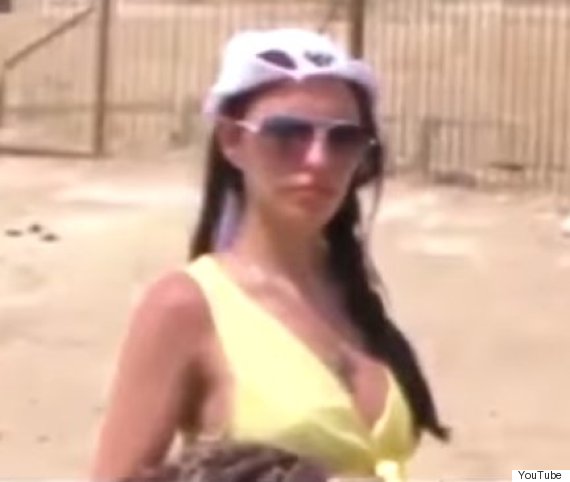 The video was shot last year
Her male counterpart concurs, stating: "What's there to see? I fucking hate pyramids. I wish they would be fucking destroyed."
Some of the areas featured in the film are said to be off limits to tourists, leading to suggestions security officials were bribed to provide access.
SEE ALSO:
Egyptologist Bassam al-Shamaa told Newstime Africa: "Surveillance cameras aren't enough to secure such important sites. A full security cordon must be installed to prevent such incidents – which demean Egyptian civilization from reoccurring."
The channel adds another pornographic film was illegally made at the same site in 1997.