The petition was started by right-wing blog site Guido Fawkes, which has an unabashed and well documented anti-BBC bias, with many signatories threatening to stop payment of their TV license until the pompous host is reinstated.
After just a few hours, the petition had gained 100,000 signatures, and by Wednesday morning, that number had doubled.
It is understood that all three remaining episodes of the current series have been postponed by the BBC. The Mirror reported the "fracas" was over a lack of catering, with the paper quoting a source as saying: "They came to the end of filming after a long day and Jeremy discovered that no food had been laid on."
The presenter has lurched from controversy to controversy in recent months - offending foreign diplomats, viewers, MPs and his own bosses at the BBC.
This Sunday's episode was set to feature Clarkson with co-hosts Richard Hammond and James May getting to grips with classic cars such as a Fiat 124 Spider, an MGB GT and a Peugeot 304 Cabriolet. They were set to take to the road and end up at a classic track day, while Gary Lineker was the "star in a reasonably priced car".
Clarkson was put on what was called his final warning last year following a racism row after claims he used the n-word while reciting the nursery rhyme Eeny, Meeny, Miny Moe during filming of the BBC2 programme.
In recent years he has been cleared of breaching the broadcasting code by watchdog Ofcom after comparing a Japanese car to people with growths on their faces and faced a storm of protest from mental health charities after branding people who throw themselves under trains as ''selfish''.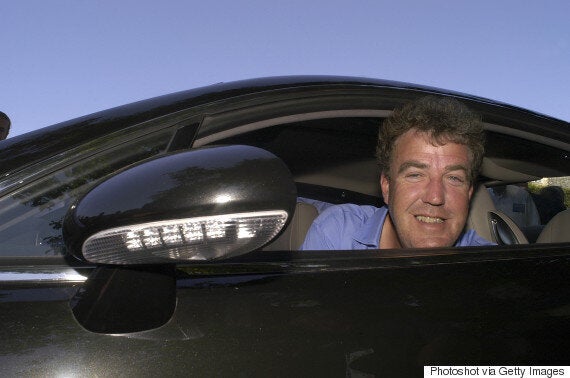 Top Gear has made Clarkson a multi-millionaire
Top Gear is one of the BBC's biggest moneyspinners - pulling in millions of pounds from an devoted - and international - audience. Its latest series was given a global launch with a simultaneous broadcast in more than 50 countries. Its success - and Clarkson's vital part in it - saw BBC TV boss Danny Cohen compare him to a top-flight footballer, telling reporters last year that "no-one is bigger than the club".
But each episode in the two-part Christmas special attracted more than seven million viewers last year, with a further three million for each episode on iPlayer.
Top Gear's executive producer Andy Wilman described last year as "an annus horribilis" for the show after the claims of racism and the near-riot in Argentina.
Clarkson has so far remained silent about the suspension on his Twitter feed. His last tweets were on Sunday, when he wrote: "It's an old skool Top Gear tonight. Nobody falls over and no-one is fired by cannon into a hospital. I'd watch something else frankly." He added: "God. Crufts is good."
It is difficult to find exact figures but it is safe to say the show has made Clarkson and Wilman multi-millionaires.
The 2012 annual report and accounts of BBC Worldwide - the corporation's commercial arm - show it got a dividend of £4.5 million in 2012 from a company called Bedder 6.
The company, which is registered at the west London base of BBC Worldwide, was set up by Clarkson and Wilman.
The BBC owns 50% with Clarkson reported to own around 30% which would mean his dividend would have been around £2.7 million in that year on top of a hefty BBC salary.
On Tuesday evening, "Newsnight" ran a segment on Clarkson's suspension, in which TV producer Daisy Goodwin accused the Top Gear host of goading the Beeb.
She said: "The broadcaster can never allow the talent to get bigger the programme. Clarkson and his team have been pushing the BBC and goading them in quite an entertaining way but I think there's a point at which the BBC has to… say enough is enough."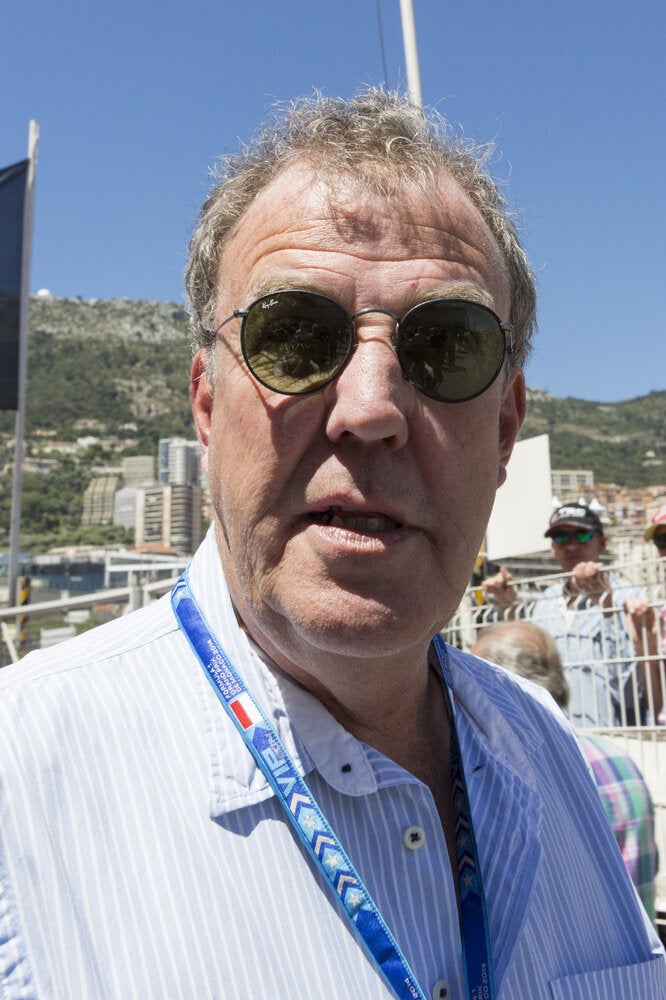 Clarkson Has A Massive Head