Jeremy Clarkson has been suspended from 'Top Gear' after coming to blows with one of the show's producers.
SEE MORE:
As of yet little is known of what led to his suspension, other than what has been described as a "fracas" with a producer, which has led to the BBC cancelling the episode of 'Top Gear' scheduled for Sunday night.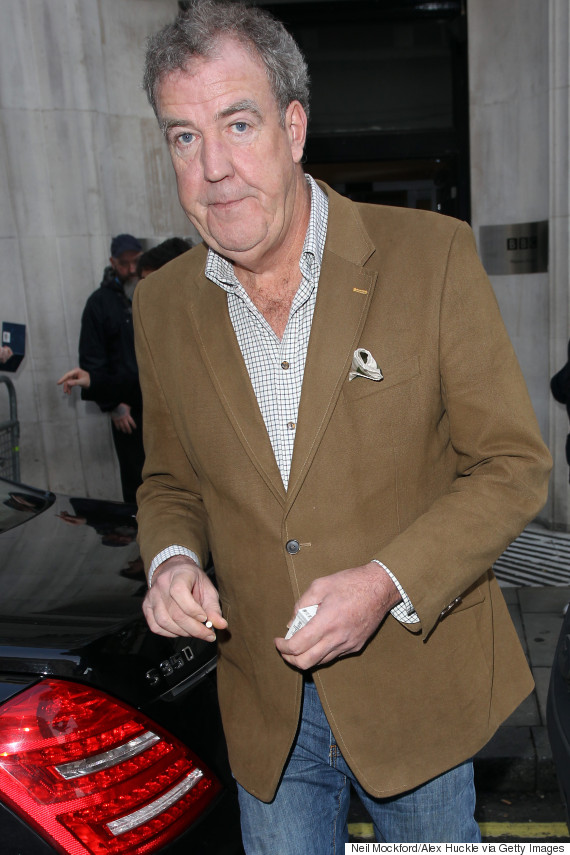 Jeremy Clarkson
A spokesperson for the BBC confirmed on Tuesday that his co-presenters James May and Richard Hammond had not been suspended, explaining: "Following a fracas with a BBC producer, Jeremy Clarkson has been suspended pending an investigation.
"No one else has been suspended. 'Top Gear' will not be broadcast this Sunday. The BBC will be making no further comment at this time."
EXCLUSIVE: BBC suspends Jeremy Clarkson over fracas with producer. Top Gear will not be broadcast this Sunday - more at @Independent follows

— Adam Sherwin (@adamsherwin10) March 10, 2015
True to form, it didn't take Piers Morgan very long to get a dig in at his long-standing rival's expense...
I'm available. #TopGear

— Piers Morgan (@piersmorgan) March 10, 2015
Over the past 12 months, Clarkson has come under fire for a number of incidents related to his role on the BBC series, most famously after unaired footage surfaced online where he appeared to murmur a racist slur during a recitation of the children's rhyme 'Eenie, Meenie, Miny, Mo'.
Although Jeremy apologised for the clip, insisting the slur was a word he 'loathed', many offended viewers called for him to be sacked, and he later admitted that he was on thin ice with bosses at the Beeb, claiming: "I've been told by the BBC that if I make one more offensive remark, anywhere, at any time, I will be sacked."
Meanwhile, back in July, Ofcom ruled that the BBC had breached broadcasting guidelines by including the racially insensitive term 'slope' in another episode of the show, screened in March.
As if all that wasn't enough, the show landed itself in hot water once again while filming in Argentina, after one of the cars used on 'Top Gear' appeared to have a license plate which alluded to the Falklands War, although Clarkson later insisted that this was purely a coincidence.
SEE ALSO:
LIKE US ON FACEBOOK | FOLLOW US ON TWITTER