It has an estimated global audience of 350 million, is sold to 214 countries and brings in more money than almost any other BBC programme - but with its lead presenter's future now in danger, can the broadcaster afford to lose Top Gear?
BBC News reported that it "understood" the final three episodes of the series would not be broadcast in the wake of what the corporation called a "fracas" between the pair.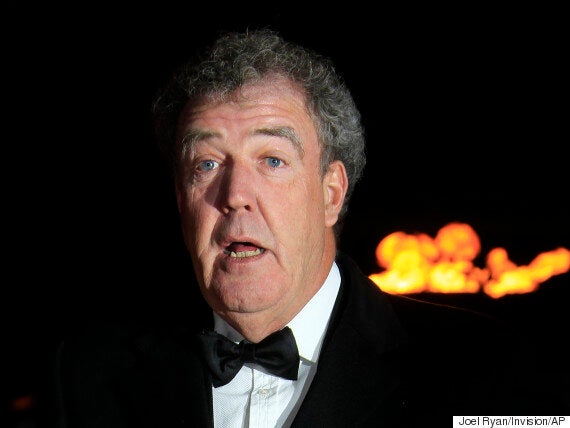 Does Top Gear have a future if Clarkson gets the chop?
Top Gear existed long before Jeremy Clarkson took the helm, but it is doubtful whether it has much of a future without the controversial star.
It launched in 1977 as a rather staid motoring show - all pistons and petrol prices. Clarkson came on board as a presented in 1988, but even his domineering screen presence could not prevent it being axed in 2001.
But his faith in the show was enough to see it revamped and re-commissioned by the BBC just a year later, and rejuvenated by his broadcasting style.
Clarkson was reported to have earned around £8 million from selling the BBC his 30% share in the programme
In 2013 Top Gear was the third best-selling ready made BBC show around the world, beaten only by nature series Planet Earth
It was first broadcast in its revamped format in 2002
It has run for 22 series
In 2003 presenter Jason Dawe was replaced by long-running co-host James May
The show has three million YouTube subscribers, 15 million Facebook fans, and 1.74 million Twitter followers
The show is the Guinness Book of Records holder for most watched factual programme in the world
Top Gear Magazine - one of the UK's top mens magazines - has a global circulation of 1.67 million, four million people use its website every month
Its live shows have attracted 1.5 million visitors
Clarkson has since been the face of the programme, alongside Richard Hammond. In 2003 presenter Jason Dawe was replaced by long-running co-host James May.
The show became a TV phenomenon playing to millions of viewers, selling DVDs and magazines by the tonne and filling out stadiums around the world with its live show.
The corporation's commercial arm - BBC Worldwide - describes it as "the world's most widely watched factual television programme".
Clarkson is central to that brand - and the BBC know it. Only last year, its head of TV Danny Cohen warned that "no-one is bigger than the club" after a series of racially-fuelled gaffes.
But executives at Broadcasting House know Clarkson brings a different kind of viewer - the sort it often finds hard to reach - to the BBC and will not want to give their rivals a chance to take him off their hands easily.
Another problem is the complicated nature of the company - Bedder 6 - which makes the show.
The BBC have a 50% share in it, with executive producer Andy Wilman one of the other major shareholders.
It is a relationship that has made them all huge profits - in 2012 the annual report and accounts of BBC Worldwide - the corporation's commercial arm - show it got a dividend of £4.5 million from Bedder 6.