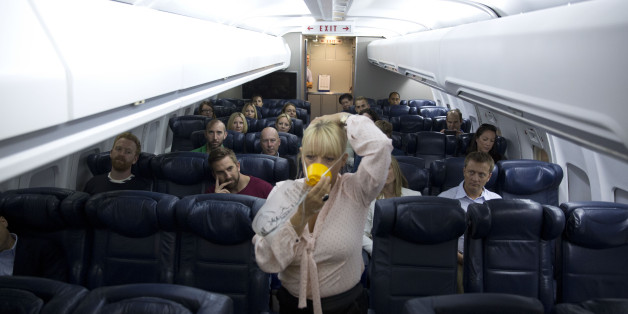 Matt Dunham/AP
A British Airways flight from Heathrow to Dubai was forced to return to London on Thursday... because someone did a 'smelly poo'.
Insane! Our BA flight to Dubai returned back to Heathrow because of a smelly poo in the toilet! 15hrs until next flight... #britishairways

— Abhishek Sachdev (@CllrAbhiSach) March 12, 2015
The plane's captain apparently made an announcement around 30 minutes into the seven hour flight, while they were cruising over Belgium, which stated they would return to Heathrow.
Conservative councillor for Potters Bar Parkfield Abhishek Sachdev told the Daily Mail: "The pilot made an announcement requesting senior cabin crew, and we knew something was a bit odd.
"About 10 minutes later he said you may have noticed there's a quite pungent smell coming from one of the toilets.
"He said it was liquid faecal excrement, those are the words he used. He said it's not a technical fault with the plane, and he was very adamant about that."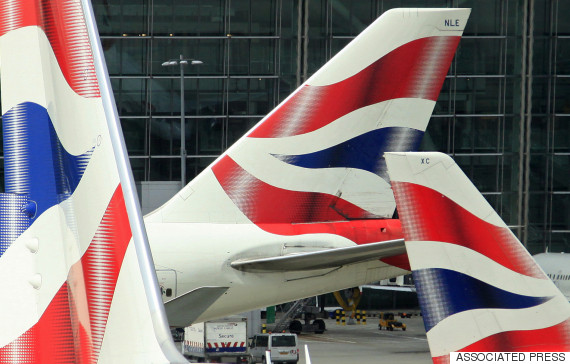 Cllr Sachdev claims the passengers were forced to wait 15 hours for another flight
"We're very sorry for the discomfort to our customers," a BA spokesperson said.
"We provided them with hotel accommodation and rescheduled the flight to depart the following day's lunchtime on an alternative aircraft."
The smelly debacle comes just two months after a news anchor shared a video of his "disgusting" first class cabin on the same airline.
Owen Thomas, who has worked for Bloomberg, BBC World News and CNN International, posted the 30 second clip online on Sunday.
He tweeted: "Be shocked. This is what British Airways FIRST CLASS is really like, as we experienced yesterday. Unbelievable."
Be shocked. This is what @British_Airways FIRST CLASS is really like, as we experienced yesterday. Unbelievable.

January 18, 2015
The clip shows a dusty, dirty interior, streaked with crusted-on matter Thomas attempts to brush off with his finger.
He says: "It's absolutely filthy. You can see marks here which can scrape off with your finger. You can see the stains down here."
Opening out the seat to reveal a grille clogged with dust, he adds: "It's when you open your seat, the real horror begins. This is first class. This is British Airways First Class. It's disgusting."
SEE ALSO: