Vladimir Putin resoundingly failed to explain why he disappeared from public view for 10 days today, using his reappearance to say only that "life would be boring" without the type of rumours that tried to explain where he had been.
He simply said: "Life would be dull without gossip."
Putin, 62, had last been seen on March 5, when he hosted Italian Prime Minister Matteo Renzi.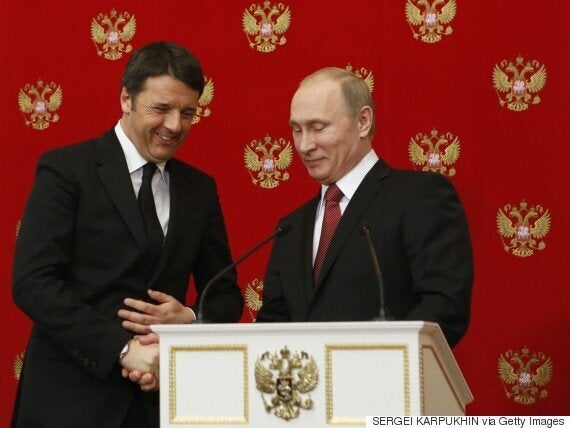 The way we were... Putin 10 days ago
The Kremlin said he continued holding official meetings. It released photos and video of him at meetings but Russian media suggested the images had actually been shot earlier.
His decision to postpone a trip to Kazakhstan planned for last week fuelled speculation that he was unwell.
But on Monday he reappeared looking fairly normal, at a joint press conference with Kyrgyzstan President Almazbek Atanbayev in St Petersburg.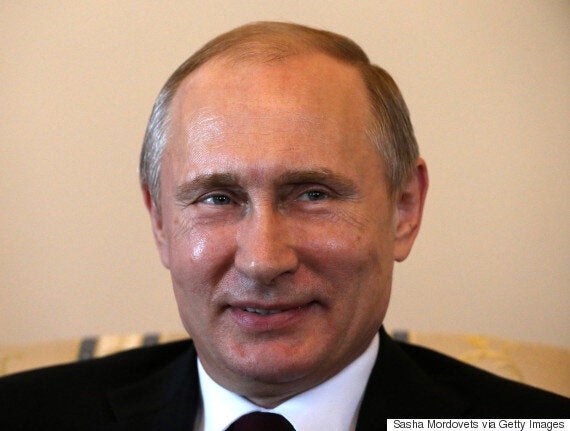 Healthy - and smiling too! Putin pictured today at his meeting with Kyrgyzstan President Almazbek Atanbayev
Citizen journalist Eliot Higgins joked he expected a "Weekend At Bernie's type moment", a reference to the film where a dead man is disguised and passed off as still living. He was one of several to suspect all was not as it appeared.
Atanbayev told reporters that Putin "just took me for a little drive - he was at the wheel - nearby here, and I can confirm that he's in excellent form".
At least Twitter had its fun in the days before he reappeared, as Putin's absence became its own meme.
But Putin's reappearance and refusal to comment on his absence turned the much-anticipated return into a pretty dull affair.
Journalists who had been preparing to file epic narratives of how Russia was in turmoil because Putin was dead/gravely ill/now more machine than man instead wrote a handful of paragraphs about how the president looked "healthy" and moved on.
Paul Sonne, Moscow correspondent for The Wall Street Journal, was unimpressed how the matter had distracted from the murder of opposition leader Boris Nemtsov, whose shooting has been tied to the Russian government by Putin's critics.