A child of "average intelligence" could have realised the consequences of opening a gate which led to the Hillsborough football tragedy, the inquests into the deaths of 96 Liverpool fans heard.
The police commander overseeing the match, David Duckenfield, denied he "bottled it" or "simply froze" before he ordered the opening of an exit gate, which allowed thousands of supporters into an already packed area, crushing nearly 100 of them to death in April, 1989.
The tragedy, which took place at the FA Cup semi-final between Liverpool FC and Nottingham Forest, injured 766 people in the worst stadium disaster in British history.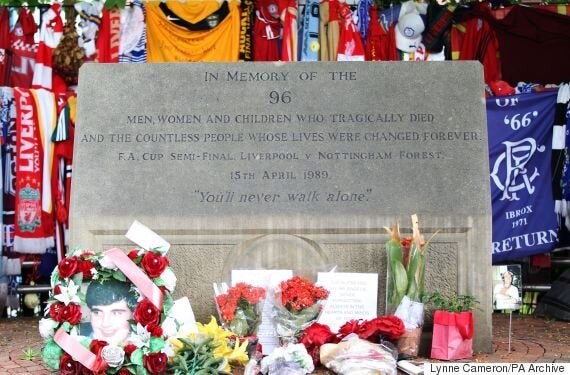 The memorial outside Hillsborough Stadium as the inquest takes place
Mr Duckenfield ordered the gate to be opened to relieve congestion outside the Leppings Lane turnstile.
Up to 2,000 fans entered Gate C, with many heading straight for a tunnel in front of them which Mr Duckenfield had not ordered to be closed and then on to the already full central pens on the terrace which led to the fatal crushing.
Mr Duckenfield claims he was unaware of the geography of Sheffield Wednesday's ground, as it was his first match in charge.
Paul Greaney QC, representing the Police Federation, put it the retired officer: "Do you agree that never mind a competent match commander it might only take a child of average intelligence to realise what the consequences of your actions might be?"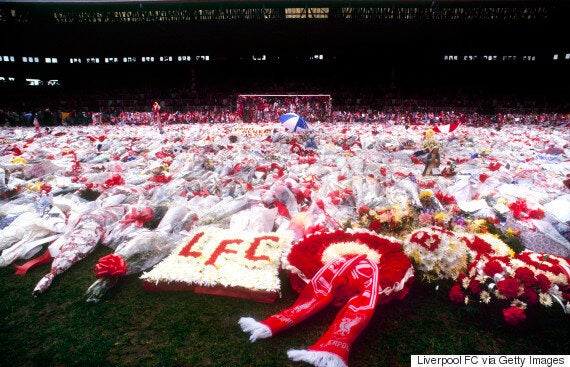 Tributes at Liverpool's home ground of Anfield days after the deaths
Mr Duckenfield, giving evidence for a sixth day at the Warrington inquests, replied: "I did not think of it on the day, sir, because of the pressure I was under."
Mr Greaney asked: "Is the explanation of your failures Mr Duckenfield not that you were ignorant of the geography for example but rather that you knew the geography, you knew what the consequences might be of people entering the crowd but you simply froze?"
The witness replied: "I am not in a position to make that judgment, sir. Others should make that judgment."
Mr Greaney continued: "You bottled it. You panicked and you failed to take the action that you knew needed to be taken to avoid consequences that you had foreseen. Now does that describe your state at the time?"
Mr Duckenfield said: "I disagree with you sir."
Mr Duckenfield said: "Because that's my view."
The barrister said: "Why is it your view?"
Mr Duckenfield said: "Because it is my view and there can be no other view than mine."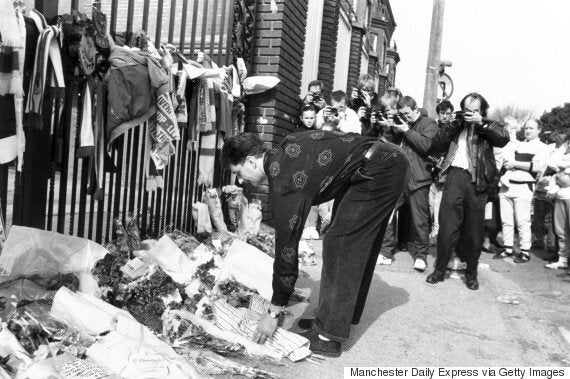 Footballer John Aldridge laying a floral tribute at Anfield in 1989
Mr Greaney said: "Do you accept that might [be] thought to be a rather arrogant thing to say?"
The witness replied: "Sir I apologise. If that appears arrogant I didn't mean that to be so."
The inquests have heard that Mr Duckenfield told the 1989 Taylor Inquiry into the disaster that he had made the right decisions on the day but he now accepted that he had made errors - some of which were "grave".
He has told the jury that his serious failings were due to his lack of experience and that others also played their part in the cause of the deaths.
Mr Duckenfield agreed with Mr Greaney that it was "totally unacceptable" that a match commander "did not have a grip on the geography of that ground sufficient to enable you to understand the consequences of your decision making".
He also accepted that when giving evidence to Lord Justice Taylor it appeared that he was aware that the congested Leppings Lane turnstiles did lead to the central tunnel.
Mr Duckenfield said he did not want to go into detail about his "personal circumstances" - he has previously said he suffered post-traumatic stress - but it may have been he was "confused" when giving evidence in 1989.
Mr Greaney said: "The other possibility that I put to you is that you did at the time know much more about the geography of that ground and you are seeking to conceal that knowledge from this jury."
Mr Duckenfield said: "I can assure you, sir, I had no idea where fans would go from A to G (turnstiles) or the opening of Gate C."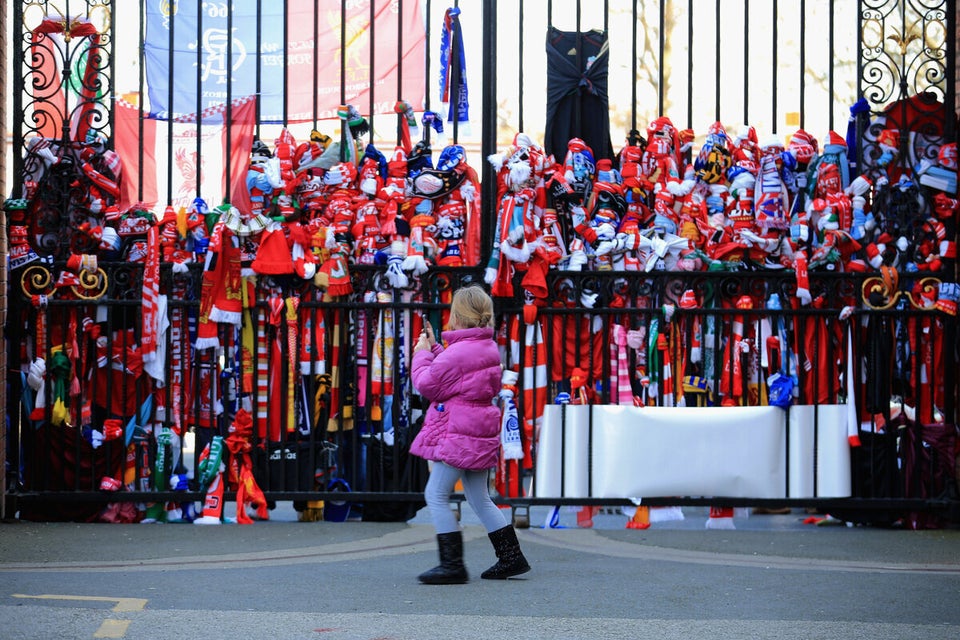 Hillsborough memorial service
Mr Greaney pointed out that Mr Duckenfield could have looked at a plan of the ground layout in the police control box before opening the gate at 2.52pm and that he could have consulted a colleague with greater experience of the ground.
The barrister told the court that another officer who was in the control box, who was operating the CCTV cameras, had earlier told the jury that he thought Mr Duckenfield was "not a leader in that control room during that critical period".
Mr Greaney asked Mr Duckenfield: "Do you agree that (the officer) was describing a match commander who had frozen?"
Mr Duckenfield said: "It is a possibility, sir, but that is his view and I cannot comment further."
Mr Greaney said: "Can you not tell us whether on that day in that situation you simply froze?"
The witness replied: "Sir, I think it is fair to say that we were all in a state of shock."
Mr Greaney said: "You were the one whose job it was to get past any feelings of shock, do you agree?"
Mr Duckenfield said: "Yes, sir, but I am human."
Mr Greaney said: "Do you agree that you failed to offer any true leadership in that situation on that day?"
The witness replied: "That is not my view."
Earlier, Mr Duckenfield agreed with Mr Greaney that it would be "disgraceful" and "cowardly" to try to shift blame for his own failings to officers under his own command.
The retired chief superintendent of South Yorkshire Police has previously said he had expected police officers on the perimeter track of the ground and those in the West Stand overlooking the Leppings Lane terrace pens to have kept an eye on monitoring the filling of them.
But he accepted they had no received formal instructions to do so.