Boris Johnson's "fake authenticity" is just an "act" and he has tempered his "dangerous" views to win votes, former Labour spin doctor Alastair Campbell has said.
Campbell, a former journalist like Johnson, said he doubted the Conservative London Mayor would reach "the very top" and become prime minister, but added: "I just worry about what it says about Britain if he does."
At an event promoting his new book 'Winners And How They Succeed' that profiles high-achievers in sport, politics and business, Campbell was asked whether Johnson was "a winner".
He laid into Johnson, 50, saying he was a winner only in the sense that he "won what he set out to do in becoming London Mayor".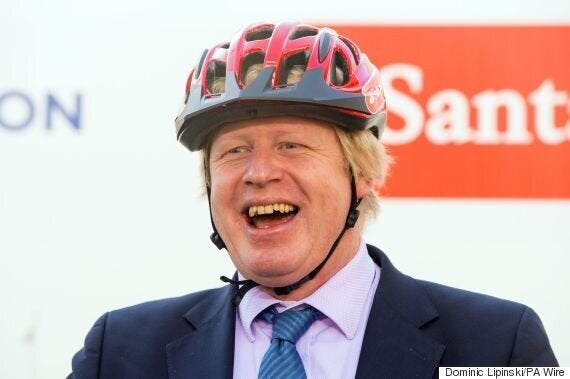 Boris Johnson's efforts to connect with people are 'an act,' Alistair Campbell said
Campbell told the audience at Regent's University: "To me, Boris Johnson encapsulates fake authenticity. He's very good at making people feel he's the real deal. But it's an act.
"He's actually got quite dangerous, right-wing views, which he's had to temper because London is not a very dangerous, right-wing sort of place."
Campbell described how he had met an Australian journalist who, after profiling Johnson, said he had "never seen anything like it, in terms of a politician and the impact he was having on people he was meeting".
But when that journalist asked those people about Johnson's policies or beliefs, they didn't know what they were, Campbell said.
Campbell, who was director of communications at Number 10 from 1997 to 2003, added: "I worry our politics developing the way that people like the idea, they're actually saying '[Johnson] could be prime minister because he makes me laugh.' 'I like Nigel Farage because you can imagine having a pint with him'. Well, Al Murray's a heavy drinker but you wouldn't want him as prime minister."
The mayor's office declined to comment on Campbell's remarks.
Campbell recently told The Evening Standard that Johnson becoming PM would mean Britain would cease to be "a serious country. The idea is a national embarrassment".
Popular in the Community