The far-right group triumphantly declared on Sunday that they had addresses of those involved.
When asked what they intended to do with the information, party-leader Paul Golding, cryptically told the Huffington Post: "Well, you'll have to wait and see.
"Britain First are extremely proficient at tracking down terrorists and confronting them at their homes.
"We'll give them a taste of their own medicine."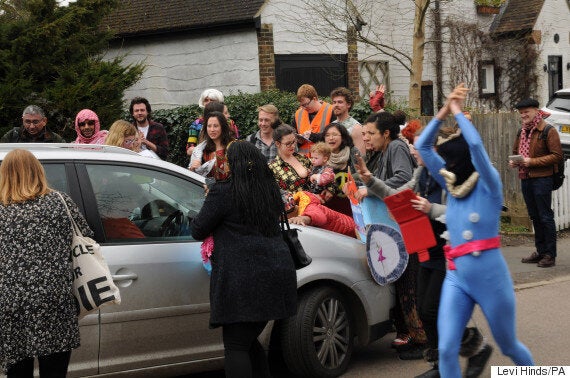 Anti-Ukip protesters as they surround the vehicle of Ukip party leader Nigel Farage as he leaves the Queen's Head pub in Downe, Kent.
The activists in question stormed the Queen's Head pub in Downe, Kent on Sunday, where Farage was reported to be having lunch with his wife and two children.
They are said to have gone into the pub, chased the Farages out and then jumped on the Ukip leader's car bonnet as he drove away.
Farage said afterwards: "I hope these 'demonstrators' are proud of themselves. My children were so scared by their behaviour that they ran away to hide.
"At the time of writing this a relative has gone to look for them, and they are not yet at home. These people are scum."
Farage's children were understood to have been found later and returned home.
His children with current wife Kirsten are Victoria and Isabelle, thought to be aged 15 and 10 respectively. He also has two grown up children from his previous marriage.
Britain First's attempt at assisting Ukip comes on the same day the party urged its supporters to help deliver "major Ukip gains" in the upcoming general election.
Letters and leaflets carrying Golding's signature claim 2015 will be "the year of Britain First and Ukip".
Bu the overture will likely be unwanted by Farage as he has been forced to distance himself from the party in the past.
At the same time, co-leader Jayda Fransen was photographed with Ukip campaigners.
Ukip, who told the Huffington Post at the time that their campaigners had been tricked and they rejected any association with Britain First.
A spokesperson said: "A handful of our 200 campaigners on Saturday were photographed by Britain First without understanding the nature of the group and regret that very much."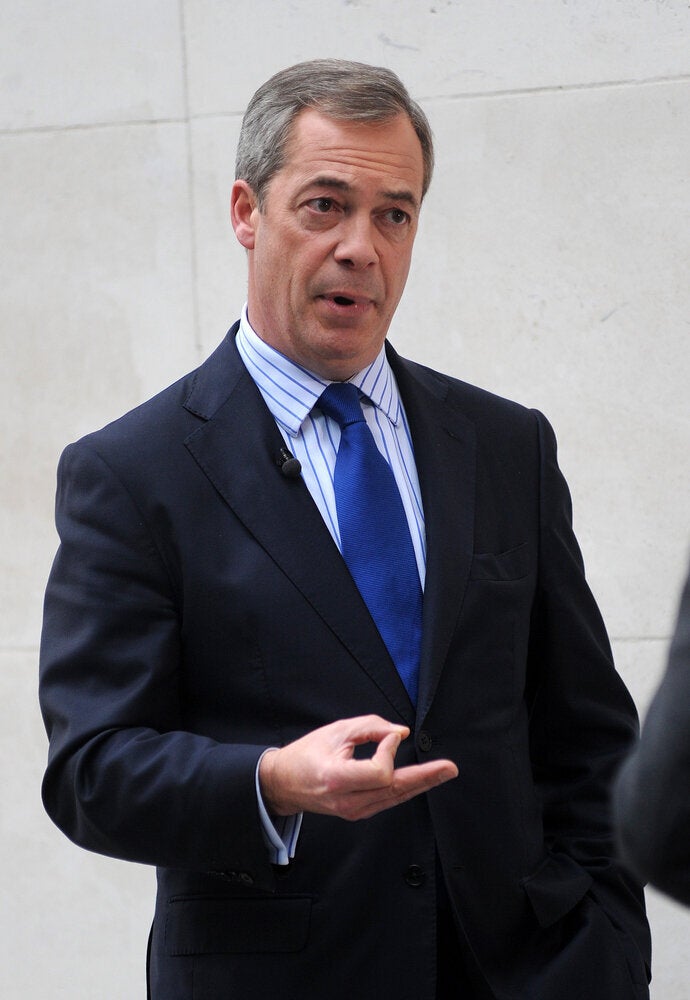 9 People Who Think Casual Racism Is Ok