James Corden has admitted that he thinks it will take America a while to take to him, ahead of his debut hosting 'The Late Late Show'.
SEE MORE:
The 'Gavin and Stacey' creator's US talk show will air for the first time on Monday night, with guests including Mila Kunis and Tom Hanks, though he's admitted he doesn't expect to hit it out of the park the first time around.
Speaking to The Hollywood Reporter, James admits: "What are the chances of a chubby 36 year-old from a tiny town like High Wycombe who has predominantly written narrative sitcoms and acted in plays and films being able to talk to American audiences and have them come around to that?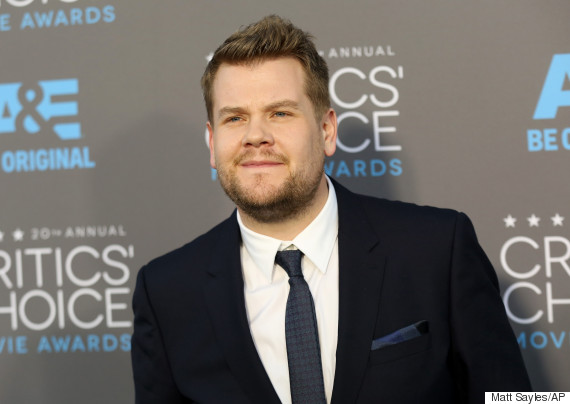 James Corden
"The truth is these shows are just bred on familiarity. They're bred on a sense of recognition, and that's going to take time for us to achieve. It's going to take time for us to reach the kid in Ohio or Nebraska."
He does confess to feeling slightly optimistic about his chances as America's newest talk show host, though, revealing: "Deep down I do fancy our chances… You hope you can find an audience that will respond to you and enjoy watching you.
"But it's going to be an uphill struggle, and I can't really think about that too much."
James didn't exactly sound as though he had especially high hopes when asked about his latest venture back in January, joking that he thought his show had a "three per cent chance" of success.
During his first pre-recorded interview - which, in a break from tradition with American shows, sees guests interacting with each other on a sofa, rather than being interviewed separately - James finally gets a straight answer out of Mila about her "secret marriage" to Ashton Kutcher.
LIKE US ON FACEBOOK | FOLLOW US ON TWITTER