Speaking to the New Statesman magazine, Salmond said the SNP could enter a "confidence and supply" arrangement with Labour - under which the smaller party would agree not to bring down a minority government in return for concessions on particular priorities - but said it was more probable that it would offer its support on a vote-by-vote basis and would make amendments to any budget put forward by Ed Balls to introduce "progressive tax measures".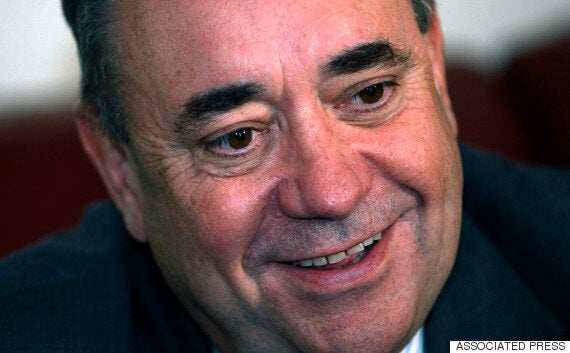 Former Scottish First Minister Alex Salmond during an interview with The Associated Press during a visit to a house building project in Arbroath, 2014
With opinion polls suggesting the SNP are headed for dozens of gains from Labour and the Liberal Democrats north of the border, Salmond - who is standing in the Gordon seat being vacated by veteran Lib Dem Sir Malcolm Bruce - would say only that he expects the party to win "a barrel-load" of seats at Westminster. He predicted that Lib Dems would not be "a big factor" in negotiations on forming the new government, as "if the Liberals are reduced to half their MPs the last thing they're going to be doing is going into a coalition". "The surviving half will want to survive," he said.
This would mean the SNP, unionist parties from Northern Ireland and other smaller parties would be crucial to the outcome. Salmond rejected Labour's argument that the party with the most seats after the May 7 poll will have the opportunity to form the government, insisting that the key question is which leader can command a majority in the Commons.
"The Tories would have to go straight effectively for a vote of confidence - usually the Queen's Speech, although it could be otherwise, of course, and we'd be voting against," said Salmond. "So if Labour joins us in that pledge, then that's Cameron locked out. And then under the (Fixed-Term) Parliaments Act that the Westminster parliament's passed but nobody seems to have read, you'd then have a two-week period to form another government - and of course you want to form another government because this might be people's only chance to form another government."
Although David Cameron would remain incumbent Prime Minister until a new government was formed, the Act - passed by the coalition in 2011 - would restrict his ability to call a new election in the hope of securing a decisive result, said Salmond.
The former SNP leader said he had "no idea" whether a Labour government emerging from such a process would have Miliband as its leader, and suggested that he was wrong to have ruled out formal coalition with the SNP so firmly. "If I were him, I wouldn't have ruled it out," said Salmond. "Nicola (Sturgeon, the SNP leader) has always said that she thought full coalition was unlikely. But she didn't rule it out: she said it was highly unlikely ... It's still highly unlikely."
Asked what he saw as the probable outcome, Salmond said: "I think probable would be vote-by-vote (support for Labour), and possible would be confidence and supply." Salmond said it was "bad politics" for Cameron to float the prospect of English votes for English laws on the morning after last year's independence referendum and said it was now "not a question of if, but when" a second referendum on separation from the rest of the UK would take place.
A Conservative spokesman said: "Alex Salmond has confirmed he would sabotage the democratic will of the British people in order to make Ed Miliband prime minister. That would mean chaos for Britain, with weak Ed Miliband dancing to Alex Salmond's tune. The only way to protect Trident, keep Britain together and safeguard the economy is to vote Conservative."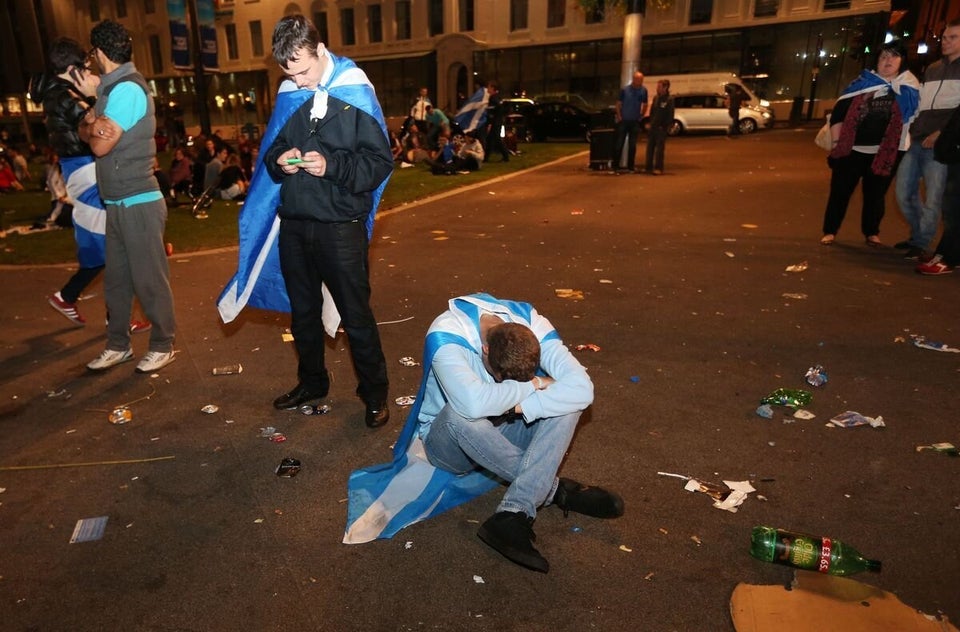 Scottish independence referendum results