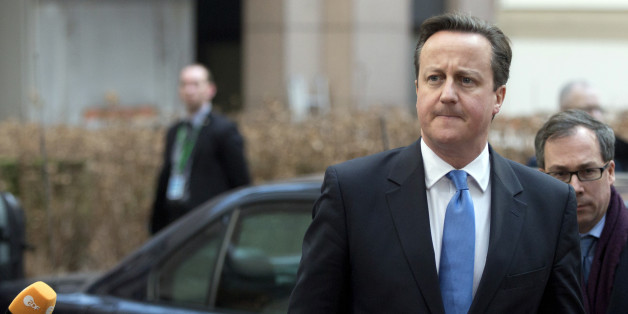 ASSOCIATED PRESS
Following on from a recent episode of BBC's 'Free Speech' where young people were invited to fire questions at Ed Miliband, the chance was also offered to the Conservatives on Tuesday night.
Despite Labour fielding their party leader for the show, the Tories pitched party chairman Grant Shapps but pulled him out at the last minute.
So what big name did they choose to tackle the public after Miliband's surprisingly good performance? Sam Gyimah. Yeah...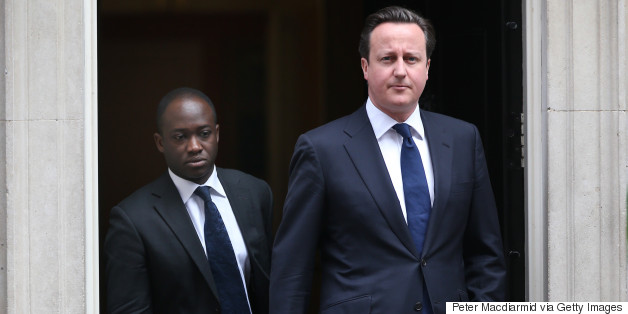 He's the Tory MP for East Surrey, apparently.
The BBC also roped in 'Apprentice' runner-up Luisa Zissman and journalists Ian Birrell and Toby Young along to join in, creating a panel of right-wingers for questioning from the public.
But the hashtag used for the show went a bit haywire - rather than serious questions, #AskATory was dominated by a torrent of abuse. As you'd expect.
Here's a pick of some of the less libellous and less sweary ones:
#AskATory How're your new EDL mates?

— Nathan Pett (@iNathanability) March 24, 2015
#askatory how does it feel to have blood on your hands?

— steven warner (@doctorphoo) March 24, 2015
How do you sleep at night? #AskATory

— Laurie Penny (@PennyRed) March 24, 2015
#AskATory You do realise that when Boris Johnson gets to lead your party, this country will become a laughing stock, right?

— Ross Evans (@Mativenko80) March 25, 2015
#AskATory How often have you sat with your friends and tried to figure out what exactly an "Aldi" is?

— Bev (@BevLive) March 24, 2015
Did you cheer wildly when Scar killed Mufasa? #AskATory

— Matt Capon (@MattCaponeEsq) March 25, 2015
#AskATory - why do you focus on £1.2bn lost in benefit fraud when you could claw back £120bn lost in tax avoidance? pic.twitter.com/4NwBsVVqic

— James Melville (@JamesMelville) March 24, 2015
#askatory why is your party so quick to scapegoat the young, the ill and those on benefits rather than going after corporate tax avoiders

— Harry Leslie Smith (@Harryslaststand) March 24, 2015
#AskATory will you close the Tax Avoidance loop holes or are you scared your supporters wont donate to your party if you do?

— Michael Bone (@mickbone63) March 24, 2015
Like a very predictable slow-motion car crash...
Meanwhile, a lot of people took aim at Luisa Zissman, calling her a "budget Katie Hopkins" and lambasting her views on feminism and education.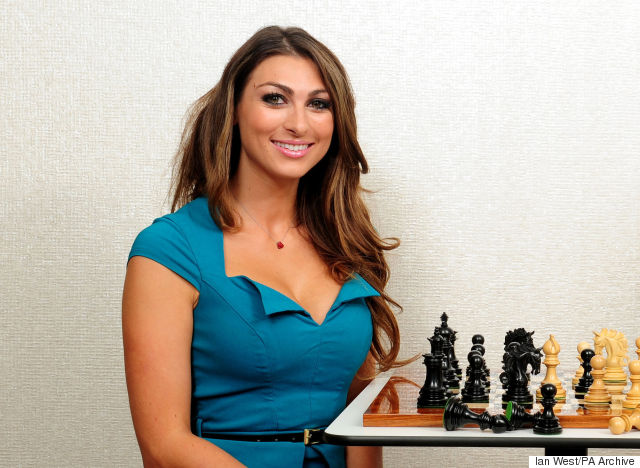 Luisa Zissman in 'The Apprentice' in 2013
The businesswoman, who came fourth in 2014's 'Celebrity Big Brother', said she would prefer to hire someone "with life experience" rather than someone who had "fannied about getting drunk at uni".
She also confused and enraged feminists across the UK when she said: "I wouldn't call myself a feminist. I think there's too much extreme feminism that I don't support.
"Yes there's inequality in pay and no I'm not okay with that but I don't agree with No More Page 3 and all of that feminism".
#BBCFreeSpeech My face at how out off touch and clueless luisa zissman is = pic.twitter.com/XIy29iRbdR

— caitlin (@ccccccccaitlin) March 24, 2015
If you missed the show, it's available on iPlayer here.
SEE ALSO: