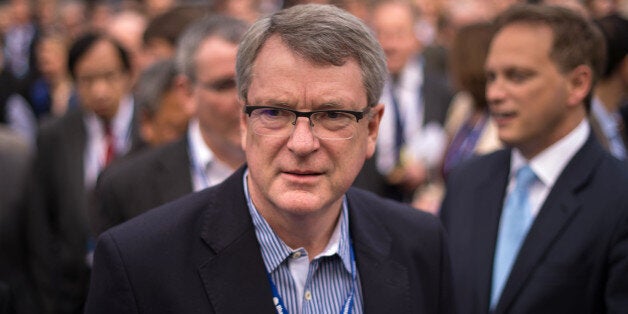 David Cameron's election campaign strategy chief has dodged facing questions over the Conservative campaign after a rare public appearance was cancelled at the last minute.
Lynton Crosby was due to appear at a breakfast meeting hosted by the Daily Telegraph at the Ronnie Scott's jazz club in central London on Wednesday morning. But on Tuesday afternoon journalists who had been given tickets to the event were uninvited. And then the whole event was scrapped late on Tuesday evening.
Crosby rarely subjects himself to public questioning about the Conservative election campaign. His appearance would have given those still able to attend, including The Huffington Post, a chance to quiz Crosby on Cameron's surprise decision to announce he would not seek a third term as prime minister.
Today's event was part of Advertising Week Europe series of talks that has heard from, among others, Jeremy Paxman and Alastair Campbell. At 10.30pm on Tuesday evening, Advertising Week told attendees the Crosby event had been cancelled.
"Advertising Week reluctantly cancels the Leadership Breakfast planned for 8:00am tomorrow, 25 March, at Ronnie Scott's," an email sent at 10.30pm read. "We look forward to seeing you at BAFTA for scheduled seminars beginning at 9:00am and apologise for any inconvenience."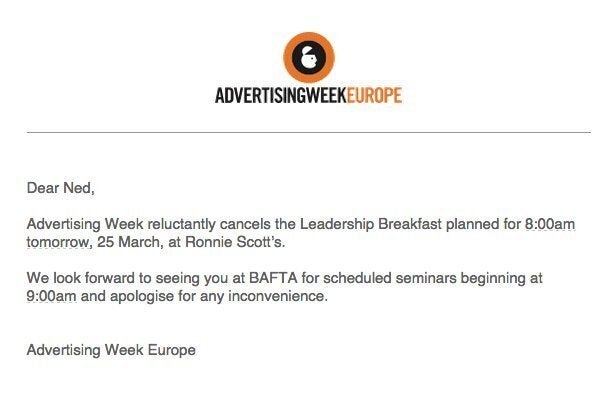 At the time of publication Advertising Week had not made clear what the reason for the cancellation was.
The Australian election strategist last made himself available to the press in September 2014 at the Conservative Party conference, where he admitted the party needed to do more to win votes from ethnic minority Britons.