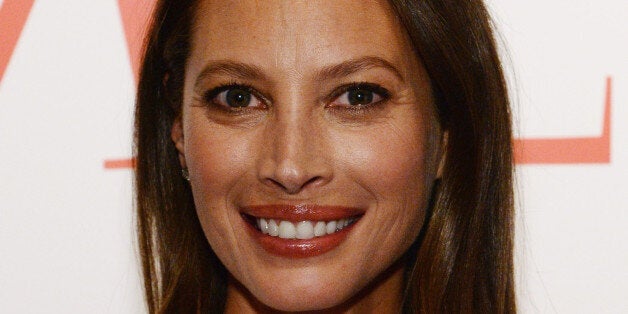 Former supermodel Christy Turlington Burns has revealed how complications after the birth of her first child inspired her to run marathons.
Speaking to Red Magazine ahead of her fourth marathon in as many years (yeah, we know right?), the mother-of-two explains that health problems following her first pregnancy made her realise the true potential of her body.
"I experienced complications myself after I delivered my daughter, Grace, and I guess my own experience of childbirth was the epiphany," she says.
"I actually feel stronger and healthier than ever. Giving birth was probably the most empowering thing I've ever done physically. I was like, now I can do anything. I can run a marathon… I can run three marathons!"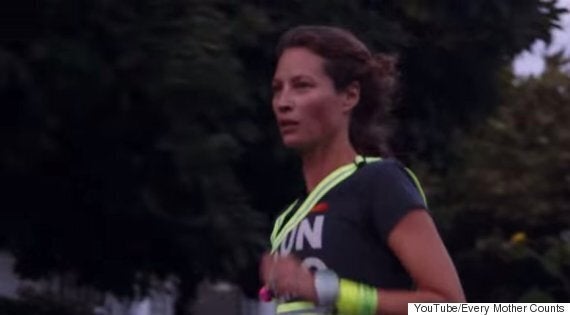 Turlington Burns, who is mother to 11-year-old Grace and eight-year-old Finn with her husband Edward Burns, suffered from a post-partum haemorrhage after her first pregnancy, which caused her placenta to become embedded in her uterus wall.
Her experiences spurred her to set up Every Mother Counts, an organisation dedicated to making pregnancy and child birth safe for women everywhere.
Pregnancy is the leading cause of death for women around the world, with 289,000 women dying per year (that's one every two minutes). Every Woman Counts, estimates that 98% of these deaths are preventable.
"What I realised was actually how lucky I had been, that so many women don't even get to choose when they become pregnant," she told Red Magazine. "They don't get to choose how many children they have. They don't get to choose whether they will be medicated, or have a natural birth. This is just how it is, and it's not an ideal way to bring life into the world, I don't think."