Support for Ukip has fallen to a two-year low according to a poll from Opinium, while David Cameron was boosted by findings that Conservatives have gained three points over the last week.
The poll for The Observer - which puts the Tories just ahead of Labour by two points, will be welcome news for the Prime Minister after a clutch of surveys which appeared to show Mr Miliband's party edging into the lead.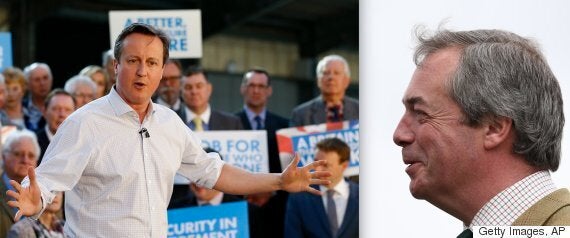 Ukip's support is at a two-year low according to the poll
But Labour also gained a point in the survey, as the two major parties consolidated their positions against smaller groups and Ukip slumped to its lowest rating with the pollster for more than two years.
Conservatives were on 36% (up three since a similar poll on April 3), with Labour on 34% (up one), Ukip on 11% (down three), Liberal Democrats on 7% (unchanged) and Greens on 6% (down one).
The results come after an intense week of election announcements and bitter remarks. Ed Miliband accused defence secretary Michael Fallon of "demeaning himself" when he called the Labour leader a "backstabber" because he ran against his own brother to head the party.
Another poll, by YouGov for the Sunday Times, had the Tories and Labour deadlocked on 34%, while Ukip registered 13%, the Liberal Democrats 7% and the Greens 6%.
Nigel Farage immediately rejected the call, insisting his backers had found a "new, more authentic home" after deserting the Conservatives and Labour.
Peter Kellner, president of YouGov, said the Opinium poll showed a shift by some voters in their intentions.
Writing in the Times, he said: "Beneath the surface we find a lot of churn. About 9% of voters have switched parties since the new year and another 9% have moved from the ranks of the 'don't knows'. However, these changes have largely cancelled each other out."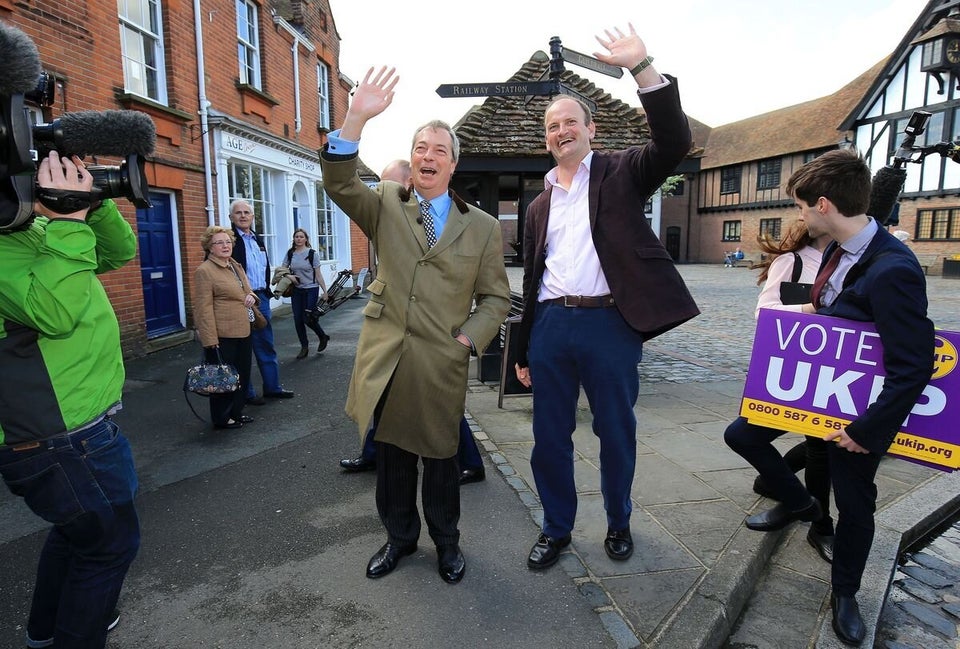 Nigel Farage - General Election 2015
The lift in popularity enjoyed by several party leaders in the wake of last week's TV debate appears to have faded away, with Mr Miliband falling from -15% to -18%, Ukip's Nigel Farage from -13% to -20% and Liberal Democrat leader Nick Clegg from -30% to -33%.
Mr Cameron - who did not receive a personal bounce following the debate - remained most popular leader with a net approval rating of 2%.
Opinium Research carried out an online survey of 1,916 adults on April 8 and 9. YouGov questioned 1,887 adults between April 10 and 11.