As the nation argues over the new Right To Buy policy announced by the Conservatives today, Theresa May's attempt at explaining how exactly the system would work seems to have upset pretty much everyone.
Speaking to John Humphrys on BBC4's Today programme this morning, the Home Secretary was quizzed about the Tory policy.
But Britain was unimpressed with her answers described her as "floundering around", "spouting rubbish", and "unable to defend a shameful policy".
The interview was also labelled a "car crash", a "dog's dinner"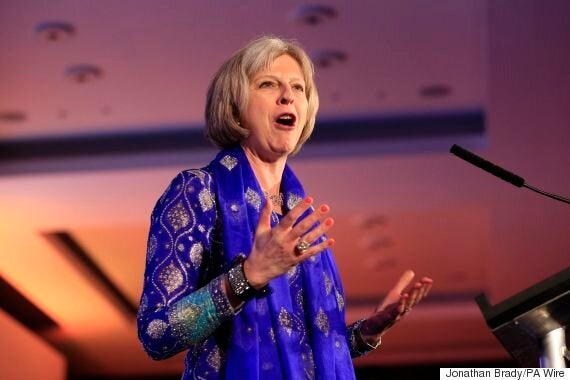 Looks like people were NOT impressed with Theresa May's explanation of the Right To Buy scheme
Beverley Clack tweeted: "Theresa May having a terrible time trying justify this back of an envelope house sell-off. #r4today #PoundShopThatcher"
The Sunday Times' Tim Shipman asked: "Has Theresa May answered a question yet?"
User @redskyatnight said: "Theresa May: no answers to anything & affects the tone of the sort of primary school head who talks to parents in her Reception Class voice."
Charles Arthur tweeted: "John Humphrys skewering Theresa May with facts about social housing on @BBCr4today. Broken promises from 2012. Sure to break them again."
Patrick Butler added: "Textbook demonstration by Theresa May on R4 Today just now of why evasive, patronising politicians are despised and distrusted."
Under the new plans, David Cameron will announce later today, 1.3 million housing association tents will be given the right to purchase their homes.
When presented with figures from the National Housing Federation warning that £5.8billion of taxpayers' money would be spent on the scheme, May said that she did not recognise the figures.
She said that she assumed that the NHF had assumed that houses would be sold immediately, which she did not think would be the case.
Humphrys pushed her: "You have to compensate the housing association for having to sell their houses way below the market rate. How much is that going to cost?"
Unimpressed with her attempts at answering, he continued: "You simply can't make that calculation can you? How do you know?"
David Cameron will today announce that the scheme will be funded by requiring councils to sell off the most expensive social housing when it becomes vacant, replacing it on a one-to-one basis with more affordable property.
It has been branded "deeply unfair" by housing associations.
Related