If we had an unfortunately-placed boil or a patch of dry skin, we reckon Jeremy Kyle would be one of the last people we'd want to show.
However, that's exactly what is about to happen, following the revelation that he's about to front his own 'Embarrassing Bodies' type show, 'Jeremy Kyle's Emergency Room'.
SEE MORE:
According to The Sun, Jeremy will be joined on the show by a team of medical experts, who will help diagnose members of the public, who are suffering from mystery health troubles.
An insider tells the newspaper: "It's been billed as a cross between 'The Jeremy Kyle Show' and 'Embarrassing Bodies', which is quite an interesting prospect.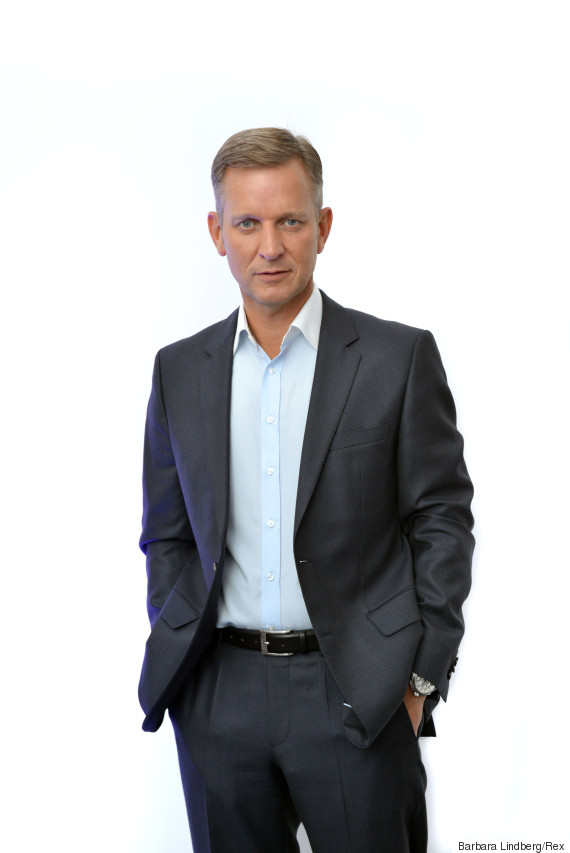 Jeremy Kyle
"'The Jeremy Kyle Show' attracts some colourful guests to say the least, so if Emergency Room gets similar types of people with dodgy medical conditions it will make for pretty compelling viewing.
"Some of it may be a little bit choice and not to everyone's taste but ITV are convinced it's going to be a sure-fire hit with daytime viewers."
It certainly wouldn't be the first time that ITV had been criticised for the content of its daytime programing, after 'This Morning' came under fire over a segment called 'Bondage For Beginners', which aired at 10.30am.
The show's host Phillip Schofield later blasted the controversy, claiming: "Everyone went to see ['Fifty Shades Of Grey'] and if you look at the stuff we had on there, it was very innocent stuff and also spectacularly when the item had finished the things we had were all sold out in moments.
"So behind those closed, outraged doors of middle England, what they were secretly doing was going to buy this stuff online."
LIKE US ON FACEBOOK | FOLLOW US ON TWITTER