A Guardian food writer, blogger and campaigner has apparently quit Twitter after being bombarded with homophobic abuse by someone claiming to be from Ukip.
Jack Monroe said the "hate" and "vitriol" she had received was "suffocating", and that she felt the social media platform was no longer "a safe place to be".
But Ukip said the abusive Twitter account is a fake written by a Twitter troll, calling its contents "vile".
The account purports to be from Alex Wood, a former Ukip election candidate from Somerset.
The abuse came after Ms Monroe wrote a comment piece for the Guardian following Thursday's election debate in which she praised Green Party leader Natalie Bennett's stance on immigration and criticised Ukip leader Nigel Farage's "circus act".
The poster, writing under the handle @Alex_WoodUKIP, wrote to Ms Monroe: "Your sick form of Lesbianism and militant queerism is destroying this country. Get out and give us Britain back! #VoteUKIP."
A Twitter user named QuixoticGeek defended Ms Monroe, saying: "Wow. I'd rather have a country full of people like Jack than hate mongers like you. Kindly stop spreading hate", to which @Alex_WoodUKIP replied: "@quixoticgeek Jack and sick queer perverts are unable to breed, your country wouldn't last long #VOTEUKIP @MsJackMonroe."
The Twitter user added: "@MsJackMonroe I think you're an absolute disgrace as well, Queers should all be sterilised. #VoteUKIP2015."
Responding to the comments Ms Monroe, who is openly gay and campaigns on food rights, tweeted: "God it's men like this that make me wish I wasn't a lesbian. Be still my beating heart for the charm and intellect."
She added: "There's been a lot of kindness and I'm very thankful but the hate/vitriol is suffocating and don't feel this is a safe place to be. Sorry. x"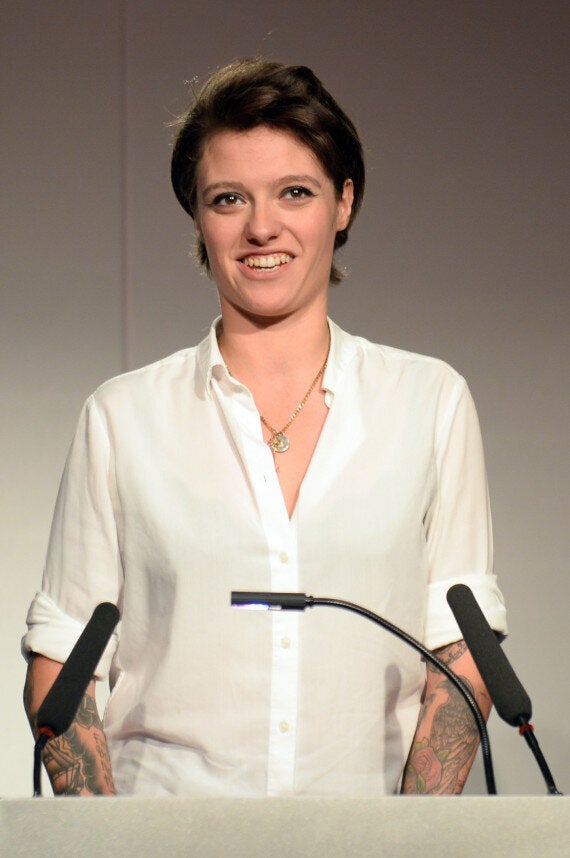 Leaving Twitter: Guardian food writer Jack Monroe
In a tweet today entitled "final word", she wrote: "Please do not retaliate to the trolls and abusers with abuse. Not in my name. Please, not in my name.
"Instead, if you believe in a God, Goddess, spiritual force, karma, or universal balance, pray for peace. Meditate upon kindness. Wish them better - nobody who is whole and happy seeks out strangers to deliberately target hatred.
"Please, pray for peace. Send that out there into the world and extinguish the hatred with kindness.
"Stay positive. There are good people and strong voices here. Be one of them, and not one of the others. With love, because if I have not love I have nothing."
The account also aimed abuse at Guardian columnist Owen Jones.
Ukip denounced the @Alex_WoodUKIP Twitter account as a fake and said the party was treating the sentiments expressed on it - which include a link to an overtly racist blog - with "contempt".
A spokesman said: "Ukip utterly denounce the vile and uncalled-for Twitter troll that is masquerading as Alex Wood. We are very sorry for the offence it has caused and treat it and the sentiments it expresses with the contempt it deserves.
"We have been in contact with Twitter and hope that they will delete the account as quickly as possible. So to people like Jack Monroe and Owen Jones we can only feel sympathy, no matter our differences they do not deserve these coarse and unpleasant attacks.
"Political discourse can be robust but must keep within boundaries of decency. We are also concerned that a young man is having his own name and reputation dragged through the mud, again."
The spokesman added that Mr Wood left the party in January and that he has reported the Twitter account to police.
Related