Legislation banning bestiality has been passed in Denmark, strengthening a law animal rights activists feared was bringing animal sex tourists to the country.
The move brings the country into line with Norway, Sweden, Britain and Germany, which have also banned the act.
It amends a previous ban on intercourse that harms animals, Reuters reports.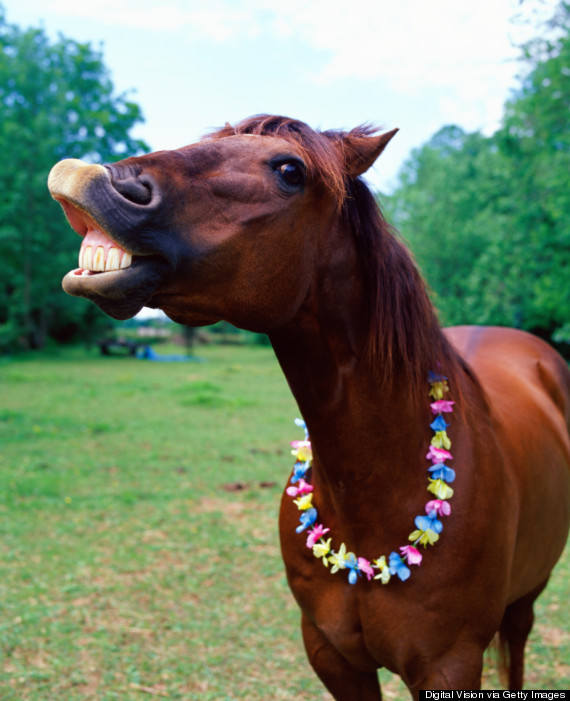 You can't have sex with animals - like this horse - in Denmark any more
The Danish Ethical Council for Animals has previously reported on the frequency of organised animal sex shows, clubs and animal brothels.
Proposals to for the new legislation were announced in October last year by food and agriculture minister Dan Jørgensen, who said his decision was prompted by the fact existing bestiality laws were damaging the country's reputation.
SEE ALSO:
He told Ekstra Bladet: "I have decided that we should ban sex with animals. That is happening for numerous reasons. The most important is that in the vast majority of cases it is an attack against the animals.
"And under all circumstances, any doubts about it should go to the animals' benefit. They naturally cannot say no to going along with it.
"Therefore, it should be banned."
In April 2014 VICE.com shot a short documentary about bestiality and animal sex tourism in Denmark.
Animal Fuckers saw crews speak with zoophiles (people sexually attracted to animals) and animal rights activists fighting to have the practice banned.
Karoline Lundstrom told the programme: "I don't think the Danish government is doing enough to protect the animals."
According to a 2014 poll carried out by Gallup, 76 per cent of the Danish population support banning sex with animals.
In recent years there have been disturbing reports of the increasing popularity of "erotic zoos" where zoophiles are encouraged to visit and abuse animals including llamas and goats.