Although Nigel Farage thought he would be the perfect person to play the next James Bond, it seems David Cameron has less confidence in his ability to play the super-spy on screen, instead plumping for William Hague for the role.
Magic Radio has been asking each of this year's leading candidates for their ideas for Bond, and Ed Miliband perhaps proved to have the best answer ready, choosing former Bond girl Rosamund Pike to fill 007's shoes.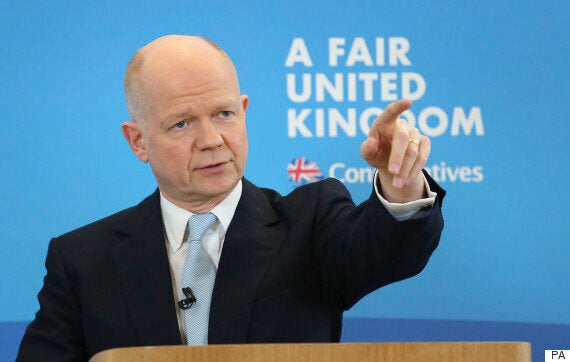 William Hague is retiring from Parliament after this election...
Instead, David Cameron told host Nick Snaith it was time for a Yorkshireman for the role, adding his Tory colleague William Hague had the right qualities.
"Is it time for William Hague to step forward?" he asked. "I think you know he's fit, he's healthy, he does Yoga, he can probably crack a man's skull between his knee caps. You know he's a pretty…so I'd go for William Hague."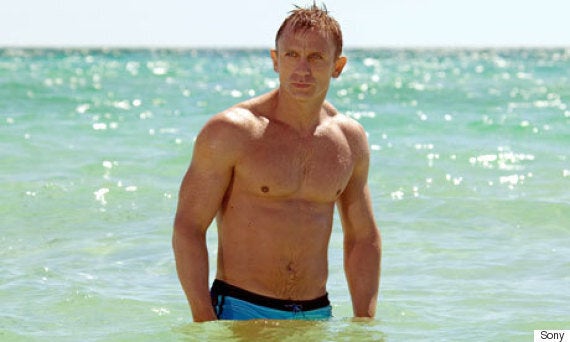 The PM also confided that, out of all the families on 'Gogglebox', his house would be most like that of wine-drinking Steph and Dom.
"You'd probably see a bit of drinking taking place. I'd not saying we'd be quite like Dom and stuff… But there would probably be a drink in hand. But it's a fascinating…you know for politicians it's a fascinating programme.
"Cos when the news comes on and you see the 'Gogglebox' viewer sort of sitting back and just sort of saying: oh don't give me that rubbish or whatever; it's very instructive."
Although he doesn't have much time to watch TV, David Cameron added that he was a 'Game of Thrones' fan, saying he'd recently visited the set of the show in Northern Ireland, held Brienne of Tarth's sword, and stood in Tyrion Lannister's bedroom.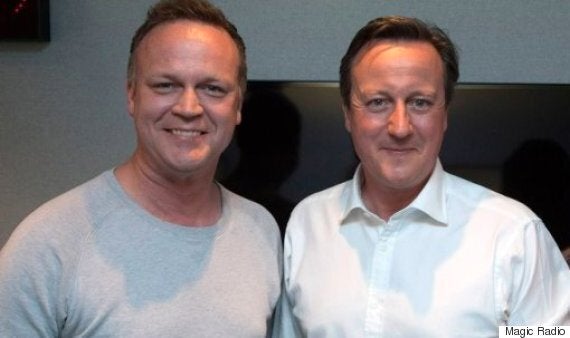 David Cameron with Magic Radio host Nick Snaith
Also... why he's not taken part in many public debates this time around...
"Well I thought last time when we did three TV debates in the campaign, my view was that took all the life out of the rest of the campaign. It meant that it was quite difficult to get to every part of the country. So this time I said, let's have a big debate before the campaign starts which we had and I think it was good. And then we've got these very important Question Time debates in about a week's time. But the rest of the time I've actually found it very good being able to get round the country. I've been to Scotland, Wales, Northern Ireland, right across England. I think I've spoken in ten constituencies in the last forty eight hours."
"Ed Miliband sees the NHS as a political weapon. But I'm a dad like you. I see the NHS as a great public service that looks after me, looks after my family, looks after the country and I say let's go on investing in the NHS. Now when I became Prime Minister five years ago we had to make some very tough decisions. I don't hide that from people. I didn't want to make those decisions. But I inherited a country in a total mess in terms of the budget deficit. But the biggest decision we made was not to cut the NHS. We said we're gonna invest in the NHS every single year and we did. And I'm saying that again this time. In 2015, if I'm Prime Minister for the next five years, every year the NHS will get more money and we'll fund with the Simon Stevens' plan, the NHS's own plan for it's expansion."
"I don't want another five years of coalition. I'll tell you why. Coalition was, I think it helped us to clear the early parts of the mess of what we were left. I think the country now wants more decisive more strong more clear and potentially more accountable government. Because the trouble with coalition is you can't tell exactly what you're gonna get. Whereas if you elect me, twenty three more seats I need to form a majority. You know what manifesto with the extra childcare, with the new homes, with the tax reductions, with the jobs, that will be the programme and we'll stick to the programme and I think that's better."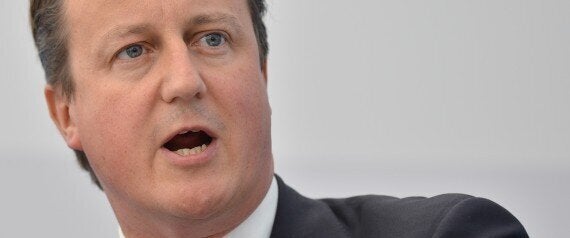 David Cameron's Top Apologies