It's been another busy ol' week in showbiz and we're barely had time to stop for breath between all of the weird and wonderful videos and errrr, people using glasses to make their lips appear bigger.
So, without further ado, here are the five stories we just can't get enough of this week…
Let's start with the lip thing shall we? Kylie's plump lips have been attracting attention for quite some time, and this week the rest of the word had enough, and decided to see how hard they were to recreate. Surely it couldn't be that tough? Oh, how wrong we were.
Thought Anne Hathaway's lip-syching was the best you'd ever see? Well, don't hand Hathers to the trophy just yet, as Mike Tyson - yes, the boxer - is giving her a run for his money with this version of Salt 'N' Peppa's 'Push It', that really does have to be seen to be believed.
Ever wondered what the #wolrdsmosttalkedaboutcouple would do if you literally fell at their feet? US comedian Amy Schumer decided to find out, and bowed down to Mr and Mrs Yeezus at the Time 100 event this week. Impressed, they were not.
Channel 4's Krishnan Guru-Murthy is getting a bit of a reputation for eventful interviews, and the jury's still out on whether his line of questioning during this one was a tad unnecessary. Watch his chat with the 'Avengers' star and decide for yourself below...
Madonna's controversial decision to post a picture of this former Prime Minister probably wouldn't have been that much a problem if she hadn't rushed to delete afterwards. Come on, Madge, you know better than that. Stick to your guns in future.
Think Robert's interview was bad? These ones are just as terrible...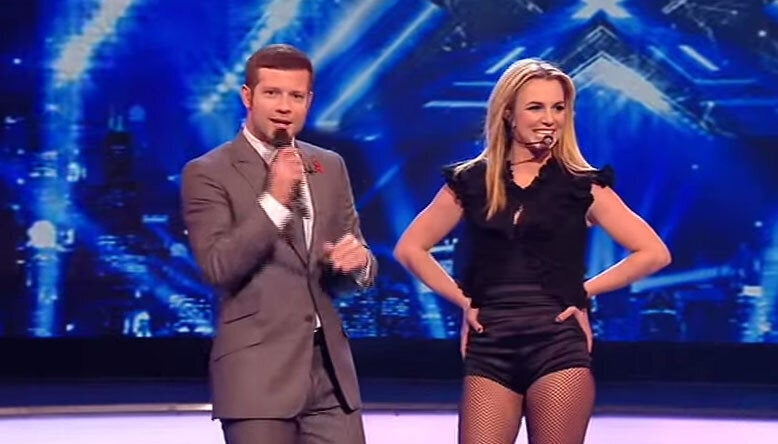 Awkward Interview Moments