The Conservatives are trying to win over fans of 20th century history by warning that an Labour/SNP pact after May 7 would be the worst constitutional crisis since the abdication crisis when Edward VIII gave up the throne in 1936.
Theresa May said it would raise "questions of legitimacy" for a Labour government to only be able to hold power with backing from the Scottish Nationalists and be the biggest crisis in 79 years, prompting some to point out more recent crises facing Britain that may have been bigger.
May was not the only politician talking up the constitutional threat of the SNP, with former prime minister Gordon Brown saying the party wanted "chaos and constitutional crisis".
May told the Mail on Sunday: "It would mean Scottish MPs who have no responsibility for issues like health, education and policing in their own constituencies making decisions on those issues for England and Wales.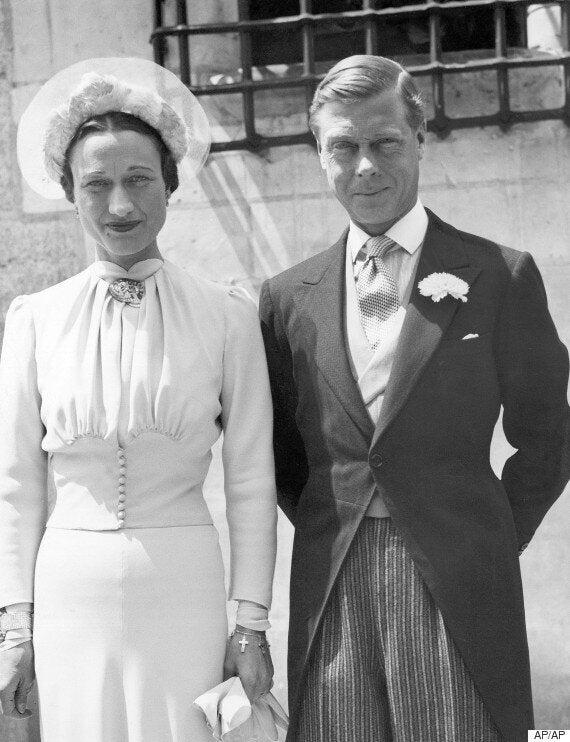 Edward VIII and Wallis Simpson, the woman he abdicated to be able to marry
"Rightly, people in England would say 'hang on a minute, why are Scottish nationalist MPs allowed to do that?'
"There would be a very real feeling this was something people did not want to see, had not voted for and would find difficult to accept. It would raise difficult questions about legitimacy. A lot of English people would question that."
Columnist and historian Tim Stanley, an English person, did not appear to question "that".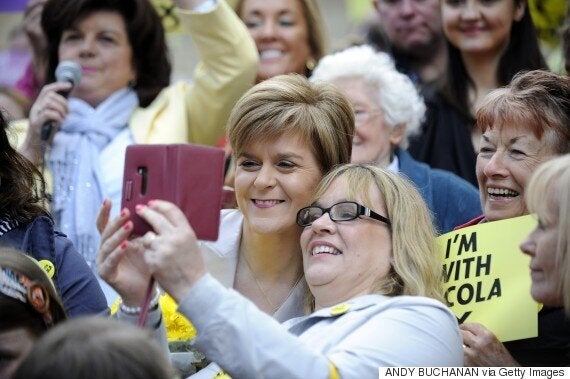 Nicola Sturgeon on the campaign trail
Former Liberal leader Lord Steel told The Observer: "The truth is that a new Tory government dependent on Ukip sympathisers in their own midst is a greater threat to the unity of the UK than any band of SNP MPs."
Some tweeters felt the 'abdication crisis' quote would become a meme of hyperbole.
Brown, who is campaigning for Labour in Scotland, said SNP MPs would "twist [Labour's] arms to get another referendum".
"There is an SNP candidate in this constituency. She says vote SNP, get SNP MPs at Westminster and we will twist their arms and get another referendum," he said on the campaign trail, The Scotsman reported.
"But does not the SNP candidate in this constituency tell the truth, that what they want is an SNP vote not to deliver social justice but to deliver the chaos and constitutional crisis at Westminster to, as she said, force a second referendum."
Meanwhile, David Cameron has claimed voters that they have "11 days to save Britain", as he claimed Scottish nationalists "don't want the country to succeed".
He told The Sunday Express that the SNP "want to achieve the break-up of our country, so therefore if you have a Labour government backed by the SNP, you have got a government backed by people who don't want the country to succeed".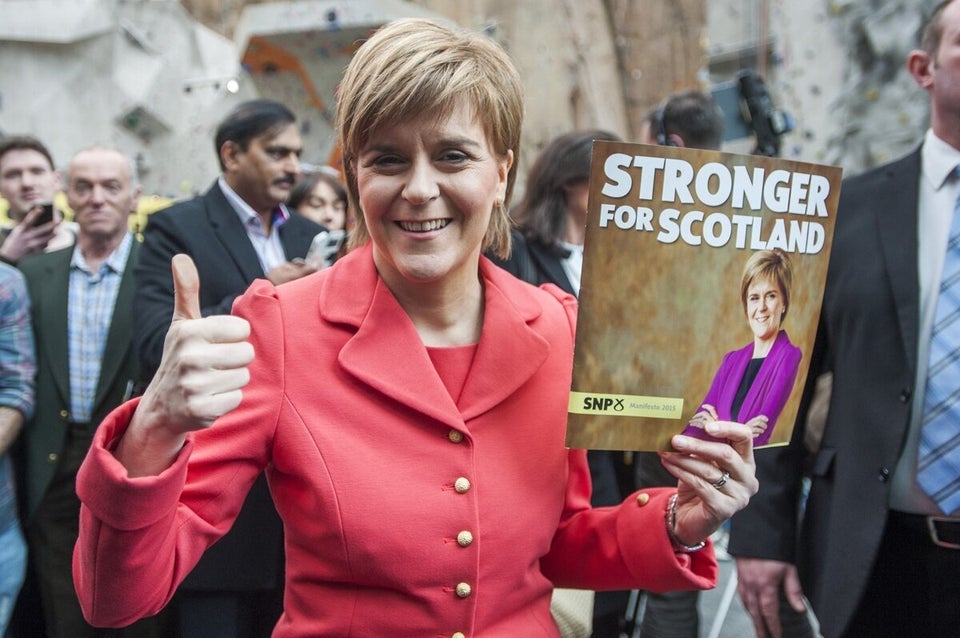 Nicola Sturgeon launches SNP election manifesto
Related