The Prime Minister admitted today that he had never heard of the game of 'football'.
"Football... is that the one that's like rugger, or the one that's like cricket?" Cameron asked when out on the campaign trail at the weekend.
"Either way, it's definitely my favourite sport. And I just love the chaps who play it wearing claret and blue. Mmm... claret."
The Prime Minister later put his response down to "brain fade".
"By the time you have made as many speeches as I have on this campaign all sorts of funny things start popping out of your mouth," he told Sky News. "Such as: 'Right To Buy will solve the housing crisis', 'Labour is the puppet of Scottish nationalists' and 'the next Conservative government will protect the NHS'."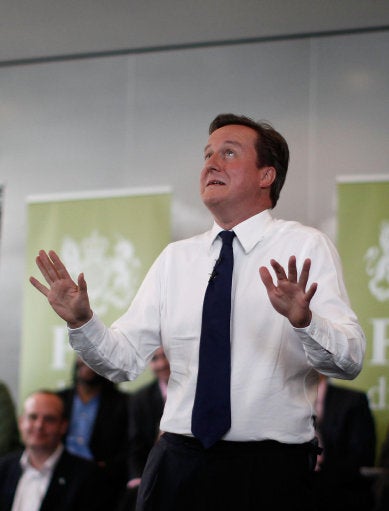 David Cameron Looking Daft: A Celebration