Beyond The Ballot is The Huffington Post UK's alternative take on the General Election, taking on the issues too awkward for Westminster. It focuses on the unanswered questions around internet freedom, mental health and housing.

A London mayoral hopeful has said overcrowded housing in the capital is seriously hampering the education of children, making academic achievement "just as tough" as in slums in developing countries.
David Lammy, who has been the MP for Tottenham for 15 years and is now defending his North London seat in the General Election, said unstable, unsuitable housing is "inextricably linked" to education outcomes.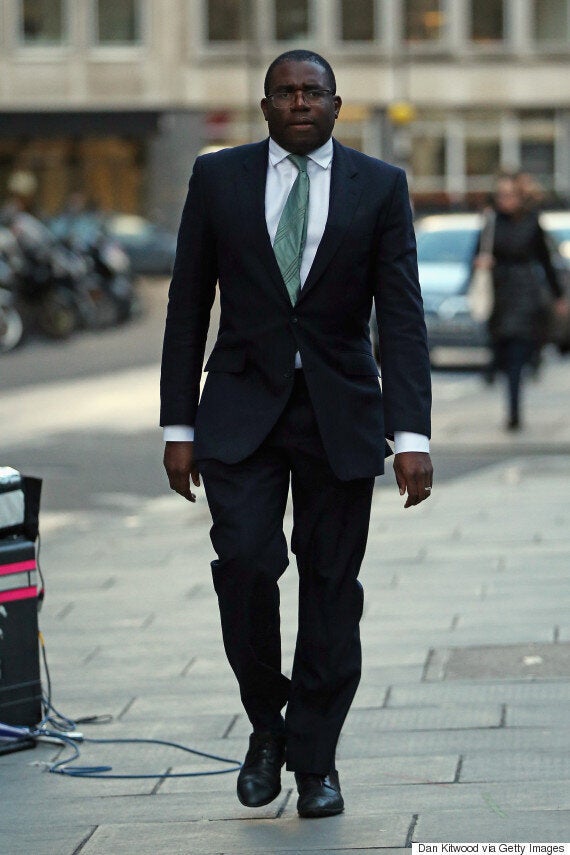 "We're in a position now here I think it's on average 58% of kids are getting five good A to Cs in this city," Lammy said.
"To go that extra mile, to start getting into the 60s, the 70s, the 90s," he said, something has to be done about children who are unable to do homework in a safe, spacious environment.
"It's very very hard for kids going back to overcrowded, cramped private rented accommodation. So I think that housing and education and outcome are inextricably linked," the 42-year-old said.
"You've seen it in real time in developing countries, where there are slums and chronic ghettos. I don't know why we think it's any different [here]. The extremes of it are different, but frankly the underbelly of a global city like London, or New York or Tokyo, can be just as tough. Obviously I see aspects of that as I go across the city."
Many of his constituents in Tottenham live in crowded bedsits, Lammy told HuffPost UK. "They're making it work with bunk beds and sleeping on sofas," he says. His MP surgeries never pass without a parent explaining the problems of having four or five brothers and sisters crowded into one bedroom.
"And let me just say, there are children in this city, many of them who have no-where to sit and read a book quietly in their homes."
More than one million children live in overcrowded housing, according to the charity Shelter, often because their families rent unsuitable homes privately.
Campbell Robb, Shelter's chief executive, said: "No longer just a stepping stone, millions of families are now having to bring up children in a rental market that's not fit for purpose, where short-term contracts, sudden rent rises, and huge lettings fees are all too common.
"Politicians from all parties need to be giving renters more stability, alongside building the many more affordable homes we desperately need."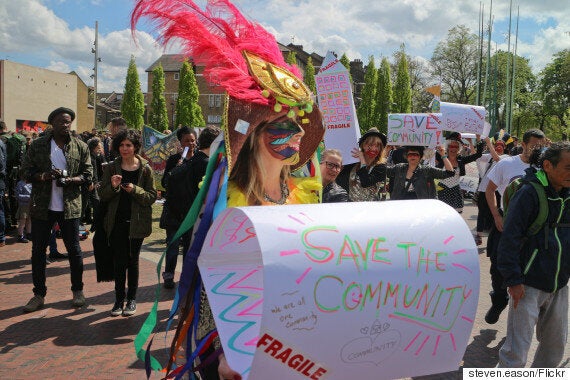 Protesters against rising rents in Brixton, London in April
Lammy grew up in his Tottenham constituency, an area with high poverty, ethnic diversity and racial tensions.
He spent his childhood around Broadwater Farm Estate, the starting point of for the 1985 riots, while Tottenham also saw the protests that led to the 2011 riots across England sparked after Mark Duggan was killed by a police officer.
Lammy claimed UK that the housing crisis provided a backdrop for those devastating riots of five years ago. "The pressures here are very real, and the tensions that can come as a result of those pressures are very real. It takes a spark to have a riot and the spark, on the last occasion was the death of Mark Duggan. But issues of unemployment, issues of access to housing are really important."
A study from Shelter in 2006 found that children living in overcrowded or damp accommodation are more likely to miss school. Shelter's analysis of the National Child Development Study also found that children in overcrowded homes miss more school for medical reasons than other children.
The research paper added that poor housing conditions can have an impact on parenting, which in turn impacts children's studying. It cites a study that found parents in overcrowded homes were less responsive and spoke in less sophisticated ways to their children, compared to parents in uncrowded homes, due to increased stress and depression because of their housing situation.
Homelessness had an even more severe effect because of problems of access to schools, attendance, and the isolation that children can feel because of their circumstances.
Lammy, who called for rent caps to be introduced in his 2011 book about the London riots, which was then adopted by labour, claims that politicians on all sides of housing debate - including Labour - need to "get serious".
He calls for measures such as extending standard rental tenancies, better regulation of landlords, revisiting the green belt and "mass state intervention" to build more houses, saying that there is a "complacency" among the political class.
As part of The Huffington Post UK's Beyond The Ballot series we want to know what issues you think aren't getting enough attention in the election campaign. Tweet using the hashtag #BeyondTheBallot to tell us in 140 characters and we'll feature the best contributions