A move to legalise gay marriage in Northern Ireland was rejected on Monday, marking the fourth time the divisive issue has been defeated at the Stormont Assembly. A blocking mechanism was used by the socially conservative Democratic Unionist Party to ensure the motion's defeat.
DUP Assembly member Peter Weir said his party opposed same sex marriages. "This is not a serious debate," he said. "Clearly this motion is an attack on the symbolism of marriage and the institution of marriage and an attempt to redefine marriage. My party believes, and I believe also, that marriage is between one man and one woman and once you redefine that you lose the essence of marriage itself."
The left wing Irish Republican party Sinn Fein brought the motion forward. Sinn Fein's Catriona Ruane, a member of the Assembly for South Down, said they wanted to "drown out the bile" put forward by opponents of equal marriage. She said: "Together we will build a society that includes and embraces."
Meanwhile, Colm Eastwood of the centre-left Social Democratic and Labour Party, said: "We need to be seen to be embracing all members of our community. There is no reason why the north of Ireland should be the only place on these islands that doesn't have marriage available to same sex couples."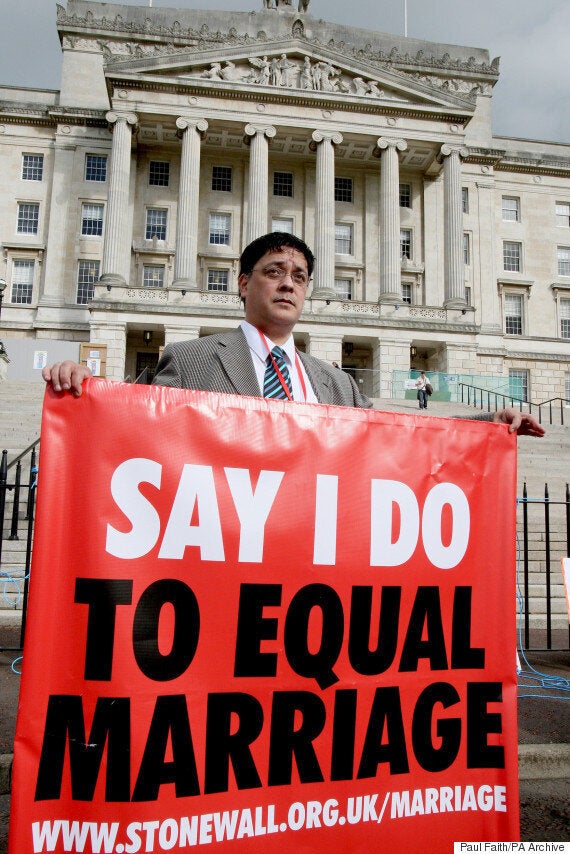 Frankie Dean, from Fermanagh, joined protestors at Parliament buildings Stormont as a call for same sex couples to be given the right to marry in Northern Ireland has been defeated in the Stormont Assembly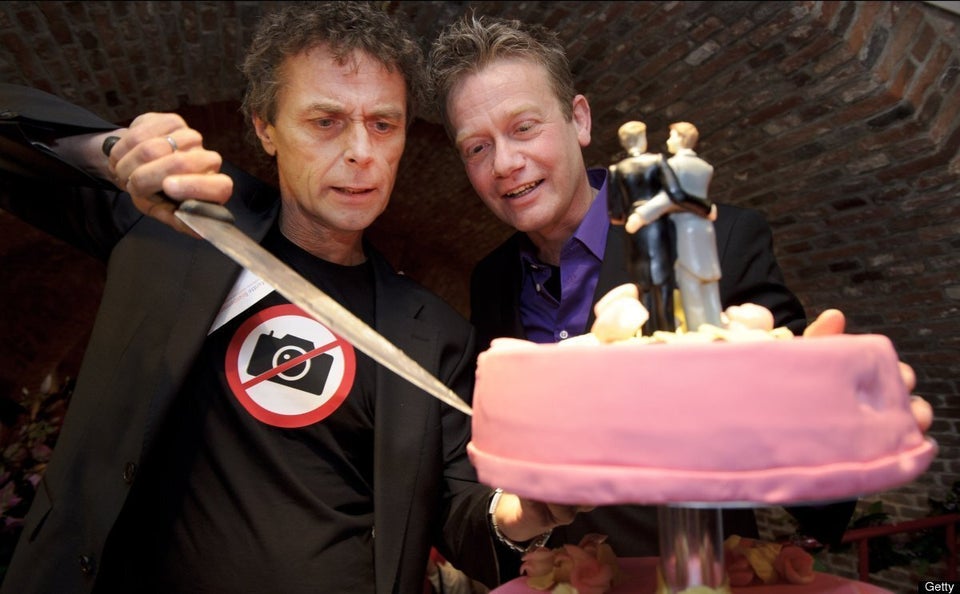 Gay Marriage Around The World