There's been plenty of fuss over Protein World's 'Are You Beach Body Ready?' during the last week, and now the company's head of marketing has faced a grilling from Susanna Reid.
Susanna and her 'Good Morning Britain' co-host Ben Shephard questioned Richard Staveley on the company's controversial posters, which have been criticised by many body image campaigners, during Tuesday morning's show.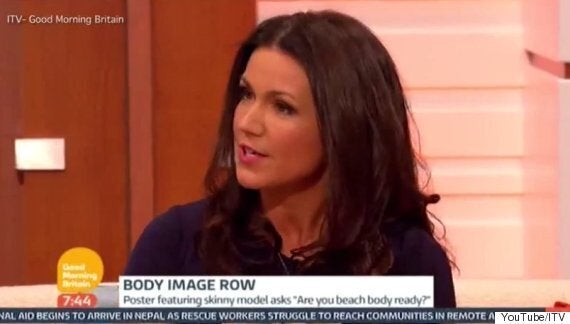 Susanna didn't hold back during the interview, and appeared to agree with the many women who have have argued that Protein World's ad suggests the only type of "beach body" acceptable, is one like their model's.
"What if my only goal is to be on a beach?" Susanna asked Richard. "Am I irrational by finding that advert a little bit anxiety inducing?"
Richard did his best to defend the campaign, replying, "That may be but we are a fitness brand, our own aspirations are to make the nation healthier and ask each one of us to set our sights higher, to be fitter, to be healthier and actually have an inner and outer confidence within ourselves."
Susanna pressed on, "Do you think everybody who objects to it is irrational? Am I an irrational extremist?" Ouch.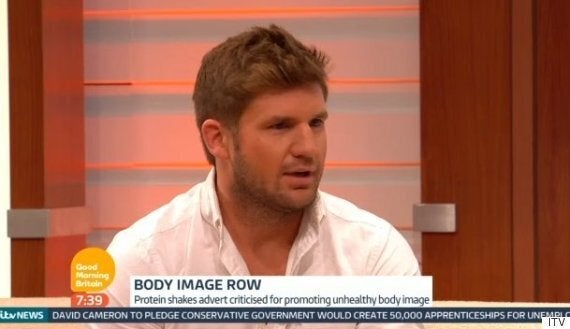 Richard fends off the duo's questions
Watch the full 'Good Morning Britain' interview here.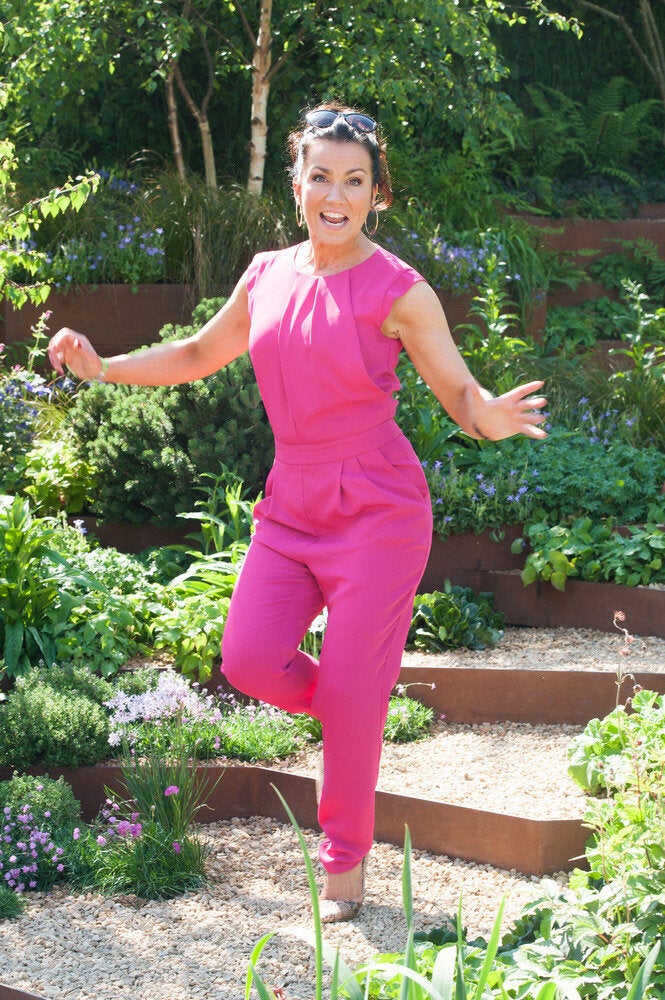 Susanna Reid