The now very pregnant Duchess of Cambridge is believed to be swimming in the hopes of bringing on her labour.
The 33-year-old has visited the pool at Buckingham Palace twice this week, most recently with Prince William.
The pool is used by the Royal Family and household staff who live and work at the historic home.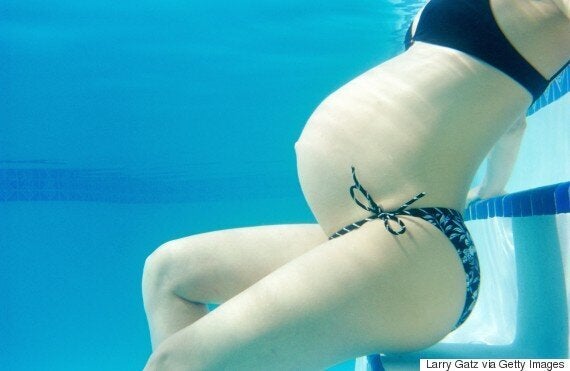 Anecdotal evidence suggests swimming can bring on labour for some mothers
There is some anecdotal evidence that swimming has been beneficial in helping to bring on labour for some expectant mothers.
In anticipation of a longer wait for the world's media, who are starting to congregate in ever increasing numbers near London's St Mary's Hospital in Paddington, Westminster Council have extended parking restrictions in the area into next month.
The restrictions began on April 15 and were due to run out on April 30. They will now end on Tuesday May 5, but could be extended again if there is no sign of the new prince or princess by then.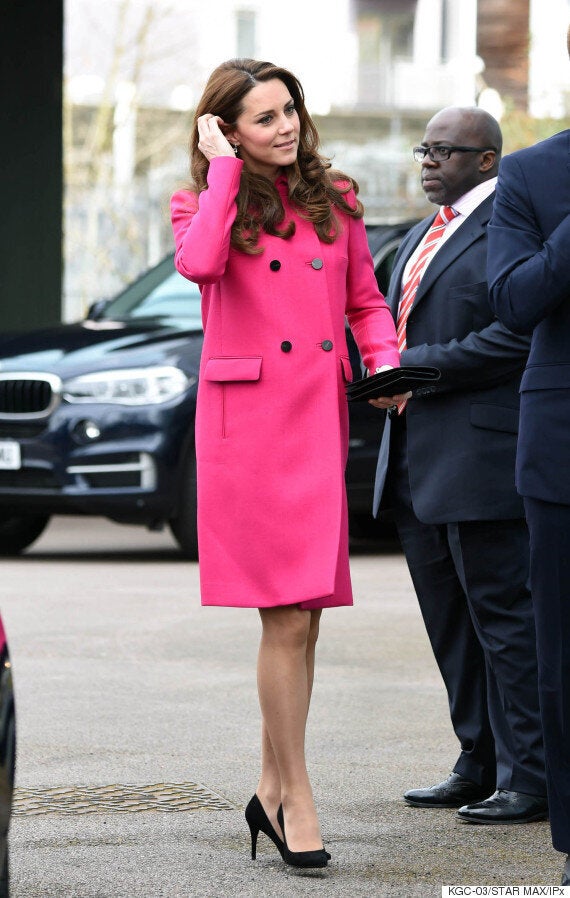 The Duchess of Cambridge is several days overdue
Fewer than one in 20 women give birth on their due date. On the NHS, induction is offered to women who are 10 to 12 days overdue.
Kate said earlier in the year her baby would arrive mid to late April but she appears no nearer to going into labour, especially after she was photographed driving herself away from Buckingham Palace yesterday having taken Prince George for a swim.
The Cambridges, who met at university, married at Westminster Abbey watched by a global television audience of millions.
Fourth wedding anniversaries are traditionally marked with gifts of fruit or flowers.
April 29 is also the 50th birthday of Kate's uncle Gary Goldsmith - brother of her mother Carole Middleton.
The royal baby has captured the imagination of punters who are increasingly favouring Charlotte as the name a girl may be given.
Alice had been the most backed name, but Paddy Power has now made Charlotte their favourite after a string of bets, cutting the odds from 7/1 down to 9/4.
A Paddy Power spokesman said: ''Punters are seriously getting caught up in Charlotte's web and sending Alice back to Wonderland.''
Meanwhile, William Hill still has Alice in the top spot at 6/4 with Charlotte following close behind with its odds cut from 11/2 to 4/1.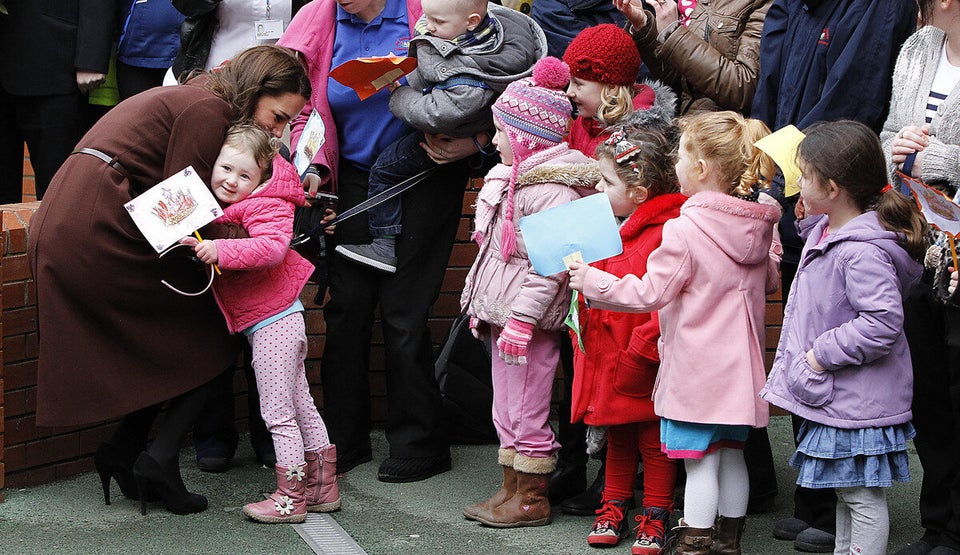 Kate Middleton Loves A Cuddle
Paddington will celebrate the arrival of the prince or princess with the appropriate coloured bunting - either pink or blue - lining Praed Street where St Mary's is based.
Town crier Tony Appleton - president of the Guild of International Millennium Town Criers - will announce the birth and call on residents to come outside and "wet" the baby's head.
PaddingtonNow, the Business Improvement District for the area around the hospital, is organising the community celebrations which will see the Hilton London Paddington Hotel lit up in the appropriate colour for a boy or girl.
Kay Buxton, chief executive of PaddingtonNow, said: "Paddington is no stranger to welcoming royals, whether via the famous rail station, in a procession through Sussex Gardens or, of course, at St Mary's Hospital, and it's thrilling to be the host of the activity once more this year to welcome the new prince or princess.
"The arrival of Prince George saw all eyes on the area and as excitement builds for the next arrival, we're bringing together the community across the area to welcome him or her with a grand celebration on Praed Street."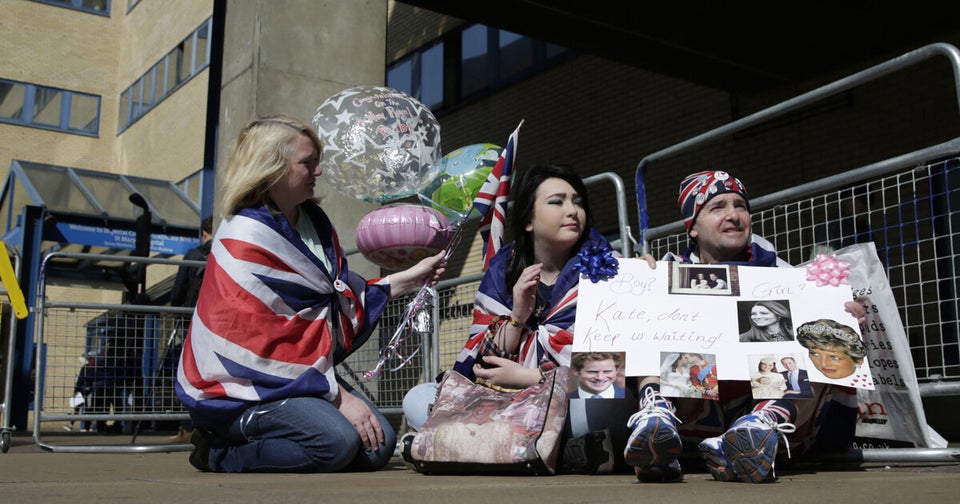 Royal Baby Fans