If you're aroused by the sight of David Cameron licking his lips and slowly running his hand through his hair, you're in the right place my friend.
Should you prefer the spectacle of Ed Miliband pursing his lips and nodding slowly, or perhaps Nicola Sturgeon making "sexy eyes" hit play immediately.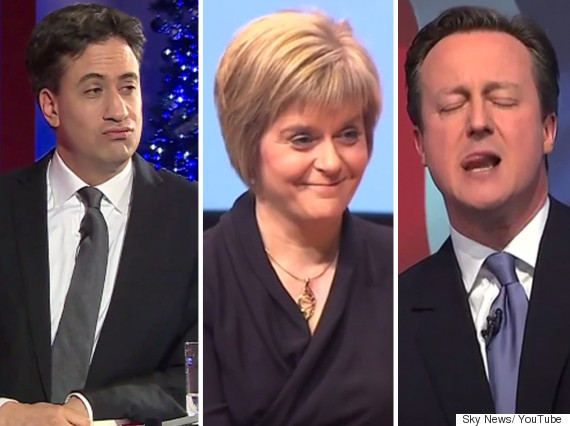 Because thanks to Sky News you can see all this and more (the more being Nigel Farage, Natalie Bennett, Nick Clegg and Leanne Wood variously posing and pouting) to the dulcet tones of Marvin Gaye's Let's Get It On.
We're not quite sure why this has come about… but it's strangely compulsive. In a weird, creepy way.