There was speculation the Duchess of Cambridge had gone into labour this morning after a police convoy was reportedly spotted in the area of her Berkshire family home.
At around 8.30am on Friday morning, Telegraph reporter Gordon Rayner tweeted that a two-car convoy with a police motorcycle escort had been spotted leaving the Bucklebury area, heading for the M4.
Bucklebury is where Kate's parents have a home and is where the Duchess often stays.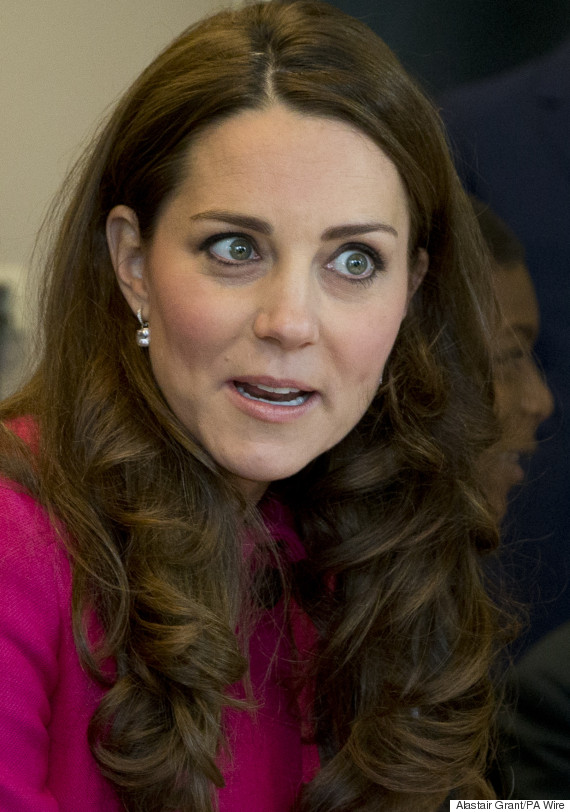 Is the 'Great Kate Wait' nearly over?
A two-car convoy with police motorcycle escort has been seen leaving the Bucklebury area heading for M4. Latest here: http://t.co/4Sse2hTHAN

— Gordon Rayner (@gordonrayner) May 1, 2015
Rayner stressed the Middletons do not usually get a police escort and a spokesman for Kensington Palace would not comment on the reports.
Kate has gone past her expected birth month as the wait for the royal baby stretches into May.
She was due to have her baby mid to late April, but is now several days overdue and the arrival of her second child is edging closer to the May 7 General Election in six days' time.
I should stress that the Middletons don't usually get a police escort, so I'm not ramping this up, but who knows? #RoyalBaby

— Gordon Rayner (@gordonrayner) May 1, 2015
Kensington Palace now answering their phones. They seem relaxed. Convoy may not have been the Middletons then. #RoyalBaby

— Gordon Rayner (@gordonrayner) May 1, 2015
The Duke and Duchess of Cambridge's son or daughter will be fourth in line to the throne, the Queen's fifth great-grandchild and a younger brother or sister for Prince George.
If the baby is born on May 1, the prince or princess will share their birthday with the Queen's niece, Lady Sarah Chatto, who was born in 1964, and the 1st Duke of Wellington, who was born in 1769.
May Day is also traditionally a time for anti-capitalist and anti-war protests or demonstrations against public sector cuts. In 2014, thousands of activists attended a May Day rally in honour of veteran political campaigner Tony Benn and rail union leader Bob Crow who died earlier that year.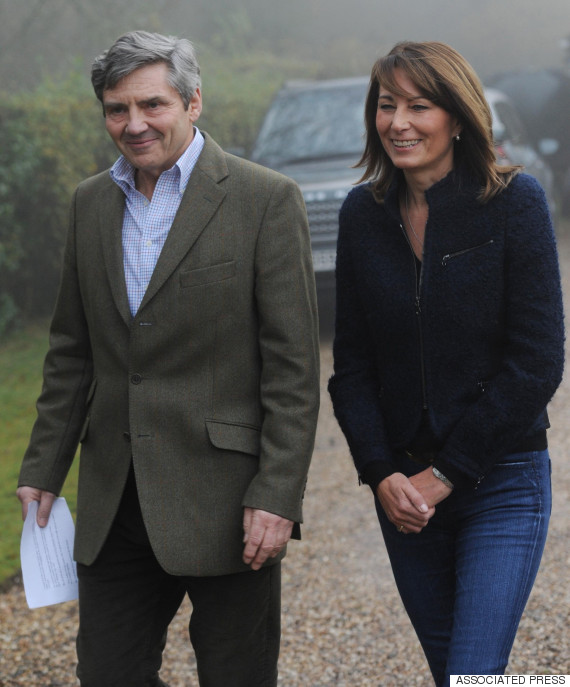 Kate's parents Carole and Michael Middelton outside their Bucklebury mansion
The Prince of Wales has once again spoken of his wish for a girl, while the Duchess of Cornwall said there was no news about whether Kate was about to go into labour.
The couple were meeting Welsh Guardsmen, veterans and their families yesterday after the Queen presented new colours to the 1st Battalion Welsh Guards at Windsor Castle.
At a reception, Charles chatted to 100-year-old Eric Jones, the oldest surviving member of the Welsh Guards, who made him laugh when he joked about having daughters.
The centenarian's daughter, Lynda Bateman, said: "My father introduced me as his daughter and Prince Charles asked how many daughters he had.
''My father said 'One - and that's enough' and Charles laughed and said 'And we're hoping for a granddaughter!'''
Camilla told the wife of another veteran that there was still no news about whether Kate was about to go into labour.
Maureen Morris, whose husband Bill served with the Welsh Guards between 1952 and 1955, said: "I asked if she had any news and she said 'No'. I said 'It will be great when it happens'."
SEE ALSO:
Avid royalists have been waiting outside the Lindo Wing, the private maternity unit of St Mary's Hospital in Paddington, London, where Kate is due to give birth, for any news of the Duchess being admitted.
As the second Great Kate Wait continues, bookmaker Coral has cut the odds of the baby arriving on May 4 from 16/1 to 9/1 following a rush of bets in the last 24 hours.
Coral spokesman John Hill said: "We've seen a significant amount of money on the royal baby arriving on May 4 over the past 24 hours.
"Either punters feel the Great Kate Wait could linger on for a few more days or many of these bets may be from avid Star Wars fans."
A baby girl is still the favourite in the gender betting at odds as short as 1/2, while the chance of a boy is set at 13/8. Alice is still the most popular name with Coral's punters, followed by Charlotte, then Elizabeth.