The Football Association tried to limit the number of black players an England manager could use, according to a new book - but the then manager, Graham Taylor, has denied the claim.
Pitch Black claims Taylor told former Birmingham striker Richie Moran about being under pressure from the association in a conversation said to have taken place during the 1999-2000 season.
Moran, who quit the game because of the racism he suffered, claims in the book that Taylor revealed the directive to him, saying first that 'I'm never going to admit it, I will be sued for libel'. The pair were said to have spoken at a function at Watford, where Taylor was a manager at the time.
According to the book - extracts of which have been published in The Guardian - Moran claims he was then told by Taylor that he had been called in by two FA managers and told "in no uncertain terms not to pick too many black players for the national side".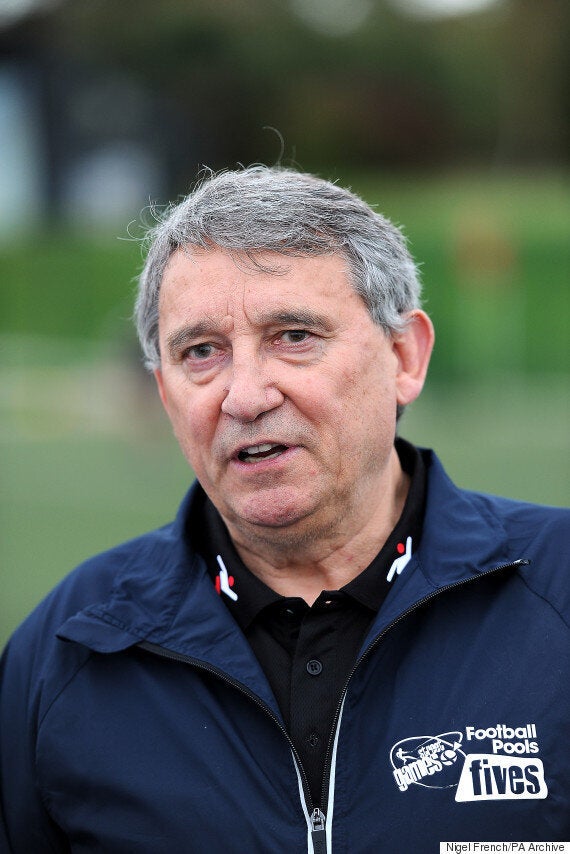 Former England football manager Graham Taylor has denied claims in a new book that he said he was under pressure to limit the amount of black players he used
There is no suggestion Taylor, who was England manager between 1990 and 1993, adhered to the policy, and he told BBC Radio 5 that he had "no memory of that conversation" with Moran taking place.
The 70-year-old said: "I never had any problem in regards to team selection concerning black players from the FA.
"My record as regards the selection of black players at international and at club level is there for people to see. To have my name linked with that kind of thing is completely wrong."
Taylor was less emphatic with the Guardian, saying he could not remember the conversation with Moran. The newspaper quotes him as saying: "That is not me trying to evade it - and it doesn't mean I didn't say it."
But Hhe goes on to say that if his record as England manager is examined, it would be "obvious to everyone" that he did not follow any directives on race.
Former England manager Graham Taylor
Moran, who claimed he quit professional football because of "institutionalised racism", has since refuted Taylor's comments, saying he remembers the conversation clearly.
The FA told BBC Sport it is aware of the allegations made in the book by Emy Onuora. It added that it takes matters of equality very seriously and is proud of the diverse nature of the England team.
Pitch Black was officially launched on Friday.