Calls for a change in the electoral system are growing stronger following yesterday's General Election results - and have united some rather unusual political rivals.
Many have called for a switch to the proportional representation system, which would see parties gain seats proportional to the number of votes cast for them.
There was resentment about the number of seats the Liberal Democrats, Ukip and the Green Party won in the poll.
Despite more than 2.2 million votes cast for the Lib Dems, they suffered a crushing defeat with just 8 seats won.
Ukip received more than 3.7 million votes but held onto just one of its seats.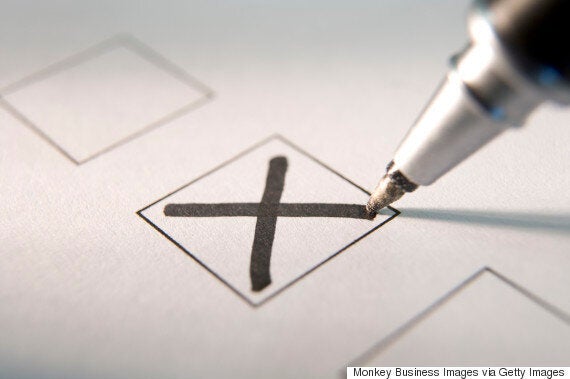 Calls for change in the electoral system have grown following yesterday's result
And the Green Party saw more than a million votes cast in its favour yet retained just one seat.
These results seemed somewhat bizarre when compared to the fact that SNP won 56 seats after receiving 1,454,436 votes.
Now both Ukip and the Greens have pledged to push for reform.
Nigel Farage slated the current First-Past-The-Post (FPTP) system as "bankrupt" following the results.
"It has turned general election campaigns into: 'Please vote for me, I'm not quite as ugly as the other one' situations, rather than parties fighting over policy positions and serious issues.
"It has directly led to a campaign of total negativity and triviality.
"There is also the question of what is fair and reasonable. For so many millions of voters to have just one representative simply cannot be right – and I believe that whomever is the next Ukip leader has a major campaign to fight on this issue."
Re-elected Green Party MP Caroline Lucas and Ukip's Douglas Carswell have also both spoken out against the "dysfunctional" first past the post system.
Ms Lucas said the results indicated the need for reform of the voting system, adding: "I think it's a real travesty over a million people voted Green up and down the country and yet that's been translated into just one seat.
"I'm feeling fairly confident that as a result of what we've seen tonight there will be a real movement outside of Parliament, a real anger for people wanting voting reform."
She also said that she would make common cause with any party which wants reform, including Ukip.
Mr Carswell kept his seat in the Clacton constituency but saw his majority from last year's by-election cut from more than 12,000 to 3,547.
In his acceptance speech he said: "Here, in our part of Essex, people voted Ukip and they got Ukip.
"Yet across the country about five million people will have either voted for Ukip or for the Green Party. Those five million people will be lucky to get a tiny handful of MPs in the House of Commons.
"That failure to translate those five million votes into seats is less a reflection of how my party or the Green Party campaigned, rather it tells us how dysfunctional our political system is."
Critics of first past the post (FPTP) argue that it allows parties to win large numbers of votes that are not reflected in the number of seats they gain.
But after a May 2011 referendum saw voters reject electoral reform, it is unlikely that there will be much appetite in Parliament to re-examine the system.
Katie Ghose, chief executive of the Electoral Reform Society, said the results of the election were a "game changer" in terms of electoral reform.
She added: "That is because we have seen millions of voters from different parts of the political spectrum cast their votes, but not see those votes reflected in a fair number of seats in our Parliament."
Ms Ghose continued that the sense of "injustice" felt by almost a quarter of the electorate who had voted for the Greens, Lib Dems or Ukip, would "really help to bring voting reform back on the agenda".
When asked what had changed since the 2011 referendum, she said: "In particular, what has changed is the wish to express support for a much wider range of political parties."
"We don't have an electoral system which can cope with the choices that the people are making," Ms Ghose said.
What Is Proportional Representation?

According to the Parliament website, proportional representation is "an electoral system in which the distribution of seats corresponds closely with the proportion of the total votes cast for each party".

Whatever percentage of the total vote a party receives, they gain the same proportion of seats in the House of Commons.

If the Single Transferable Vote system of proportional representation is used, voters list their candidates in order of preference.

The Parliament website explains: "A candidate is elected once his votes reach the relevant quota and any excess votes over this quota are then transferred, according to the second preferences of the voters."