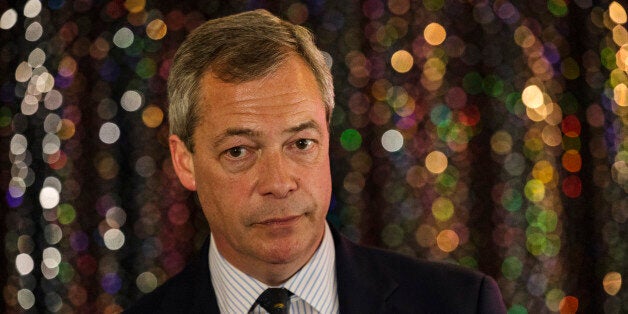 We translate today's statement from Steve Crowther, Chairman of Ukip:
As promised Nigel Farage tendered his official resignation as leader of UKIP to the NEC.
As suspected, Nigel Farage tried a tactic he knew would work.
This offer was unanimously rejected by the NEC members, who produced overwhelmingly evidence that the UKIP membership did not want Nigel to go.
This offer was unanimously rejected by the NEC members, who cried and wailed and said that nobody knows what we're going to do without Nigel.
The NEC also concluded that UKIP's general election campaign had been a great success.
We have fought a positive campaign with a very good manifesto and despite relentless, negative attacks and an astonishing last minute swing to the Conservatives over fear of the SNP, that in these circumstances, 4 million votes was an extraordinary achievement.
We have one less MP than we had before the election.
On that basis Mr Farage withdrew his resignation and will remain leader of UKIP.
Thank f*** Nigel's coming back. THANK F***.
In addition the NEC recognised that the referendum campaign has already begun this week and we need our best team to fight that campaign led by Nigel.
We have no earthly clue what to do without him leading us. Absolutely no clue whatsoever.
He has therefore been persuaded by the NEC to withdraw his resignation and remains leader of UKIP.
Tough luck, Suzanne Evans.