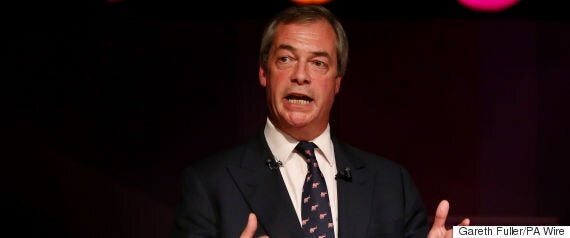 Although it seems like he never really went away, doesn't it?
That's because he didn't...
But no. Just as he'd promised, Farage resigned as leader of Ukip last week, following his failure to win in South Thanet. But then, just as he hadn't promised, he promptly un-resigned today, as Ukip refused to accept this resignation. Although to be fair...
Or as to put it another way:
Twitter was, of course, delighted and surprised:
Although some had hoped for something different:
While others speculated on how this turn of events had come about in the first place:
Of course, it all happened on the same day as David Cameron's Cabinet reshuffle:
And it offered a ray of hope to others in different political quarters:
While the whole three-day resignation thing inspired ideas:
Supportive messages to Nigel's temporary successor:
And praise for UKip's PR department:
And Twitter's hopes now that Nigel's back?
You never know! Stay tuned for the refusal of the acceptance of the unresignation. Or something.