Speaking to the website was Ming-Chi Kuo of KGI Securities, a source who has in the past been scarily accurate with his predictions about Apple's new products.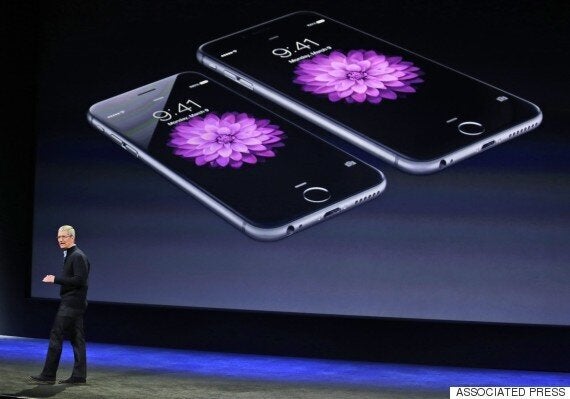 Things have been surprisingly quiet surrounding rumours for the iPhone this year with much of the focus being placed on Apple's first smartwatch the Apple Watch.
Now that Apple Watch is available, attention is being turned back to September when Apple is expected to unveil the next version of the iPhone.
Despite his past abilities, it's important to note that everything here is pure speculation until Apple actually unveils the product. With that in mind, here's what AppleInsider has learned so far.
The first major piece prediction is a big one. According to Kuo the iPhone 6s will feature the same 'Force Touch' display technology that's found on the Apple Watch.
By being able to detect levels of pressure on the display this would have a profound effect on the way that people interact with their iPhones, including the way they would interact with iOS.
Another claim is that Apple will give the iPhone 6s Plus could feature a sapphire crystal display. This would be a huge undertaking for the company considering how complex artificial sapphire is to make.
Apple will reportedly give both the iPhone 6s and the iPhone 6s Plus updated Touch ID sensors, allowing for faster recognition and integration with Apple Pay.
Finally, the report suggests that Apple will give the iPhone 6s an upgrade in terms of power, upping the RAM to 2GB for the first time while also giving the processor a boost as well.
While Apple's iPhone cameras always sound low in the MP region, Apple has successfully shown that it's not all about the numbers. Consistently featuring some of the best cameras on a smartphone the company has remained staunchly out of the race for pixels.
Well the iPhone 6s could change that, but only slightly. AppleInsider reports that the new iPhone will come with a 12MP sensor on the back.
Last but not least is the rumour that Apple will release a new Rose Gold colour variant of the iPhone, bringing it in line with the colour options for the Apple Watch Edition.
It's not clear if this would perhaps be an exclusive option that would cost more, or in fact if it's even true.
As with all of this information we'd say take it with a pinch of salt, if nothing else it's actually a rather handy list of many of the features we'd like to see added to the iPhone 6s when it launches.
Popular in the Community