At its 'Spring Forward' event held on March 9 2015, Apple revealed the company's first ever smart watch with Tim Cook heralding it as 'the most advanced timepiece ever created'.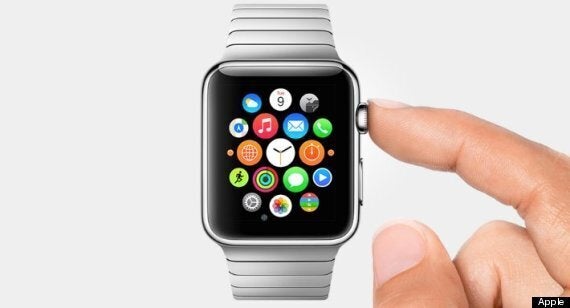 The customer reaction however has been staggering. Becoming available to pre-order on 10 April, the Apple Watch's delivery times quickly rocketed into Summer.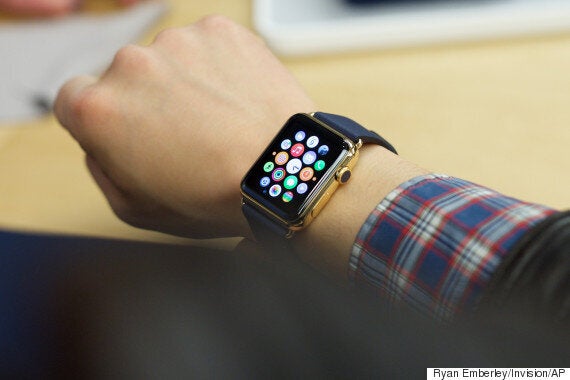 How Much Will The Apple Watch Cost?
How Will I Use The Apple Watch?
While Apple Watch is a touchscreen-based gadget, using it it isn't as simple as navigating a straightforward multi-touch interface. Instead the small 'Crown' or dial on the side of the phone is crucial to the way it works. This helps drive an entirely new UI style, which combines touch and pressure to make a wrist-mounted computer easier to use.
You can download Apple Watch apps via a specifically designed Apple Watch Store app through iOS 8.2 which is available to download now.
How Powerful Is The Apple Watch?
To help power both the high-resolution Retina Display and the software Apple's custom-built S1 processor is actually a derivative of the same A5 chip you'll find in the current iPod Touch making the Apple Watch seriously powerful for something so small.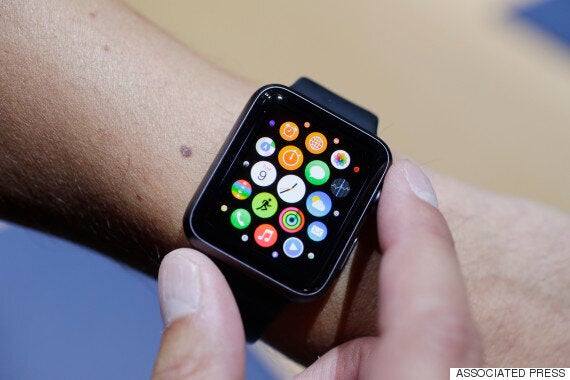 What's The Battery Life Like?
Apple says you'll get an all-day battery life and around 18 hours of normal everyday use. You'll also be able to get around three days in standby. It'll charge using Apple's new MagSafe wireless charging connector for Apple Watch.
The watch comes in a range of designs (six strap styles, each in multiple colours) and with several specially designed faces. It requires an iPhone to work, but it isn't just the 6 and 6 Plus -- your iPhone 5 will work too. Apple is yet to announce how ordering the watches will work, but has designed a new system for swapping out the straps, involving magnets.
The Watch comes in two sizes (38mm, 42mm), each with matching straps. Apple has arranged the Watches in a series of collection - Apple Watch, Apple Watch Sport and Apple Watch Edition made of 18-carat gold.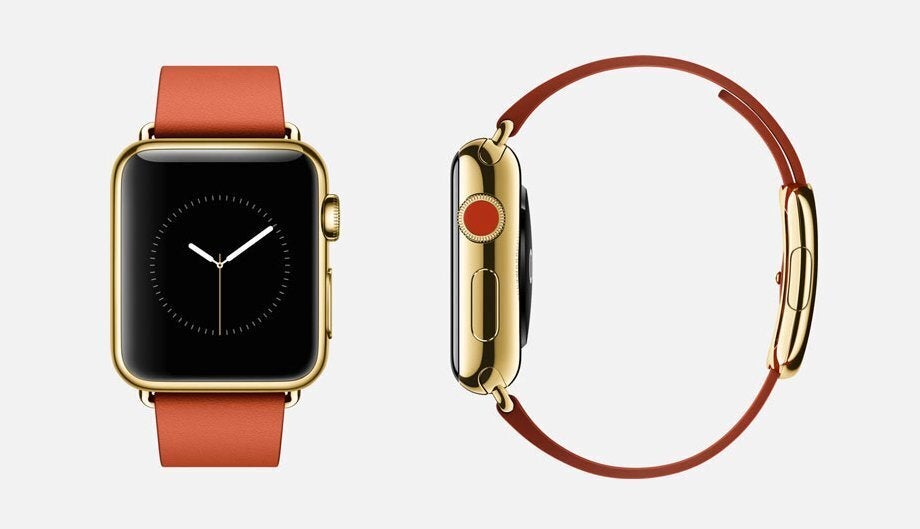 This Is Every Apple Watch
What are the most interesting features?
Apple Watch is fully customisable. You can adjust everything from the type and style of the watch face, to the materials used to make the watch and the strap.
The Watch allows use of full apps - though the details of exactly what's possible and which apps will be available are yet to be revealed.
Music can be stored on the Apple Watch itself, making it possible to take the device running while listening via Bluetooth headphones.
The Watch has something called 'Taptic' feedback, which physically taps you on the wrist to inform you of different things - say to turn left or right in maps.
There are some cool new forms of messaging specially built for the Apple Watch - including a style of Emoji which lets users modify animated icons and faces and send them to other users, and a freestyle 'sketch' based app, allowing you to send small or abstract messages easily.
Apple Watch has a huge focus on fitness and health. Tim Cook said that the Watch will appeal to anyone getting exercise - whether that's walking to work or being a serious athlete. The Watch is loaded with sensors and a heart rate monitor, and constantly monitors and motivates you to be more healthy.
You can use it as a viewfinder for your iPhone, a remote for the Apple TV and much more.
All the Watches are waterproof.
When is it out in the UK?
Apple Watch has a UK release date of 24 April 2015, and starts at £299 going all the way up to £8,000 for the Apple Watch Edition.
Where can I get more information?
We have a write-up on the coolest details and features of the Watch here. Full information can be had at Apple's website.