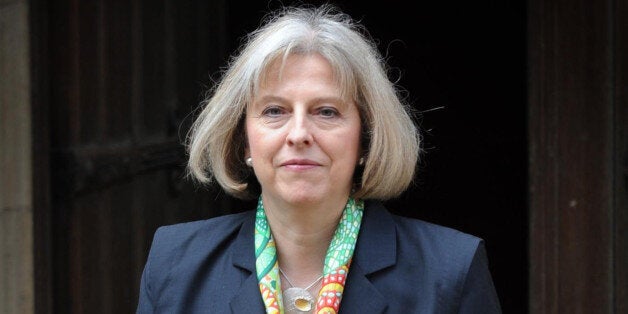 She managed "democracy, tolerance, freedom, the rule of law," but that was about it.
So the ever-helpful Twittersphere decided to give her a hand...
Taking Food And Drink Seriously
Struggling With Our Emotions
The proposals will aim to crack down on preachers like Abu Hamza, as well as the sort of radicalisation which led Mohammed Emwazi (AKA 'JIhadi John') to join the Islamic State militant group, as well as the murder of Lee Rigby.
Planned measures include introducing new orders to ban extremist organisations and restrict people who seek to radicalise youngsters.
The Prime Minister is expected to set out his intention to include the new counter-extremism bill in his Queen's Speech later this month as he chairs the first meeting of the National Security Council (NSC) since the Tories' election victory.
The new package is expected to include:
The introduction of banning orders for extremist organisations who use hate speech in public places, but whose activities fall short of proscription.
New Extremism Disruption Orders to restrict people who seek to radicalise young people;
Powers to close premises where extremists seek to influence others;
Strengthening the powers of the Charity Commission to root out charities who misappropriate funds towards extremism and terrorism;
Further immigration restrictions on extremists;
A strengthened role for Ofcom to take action against channels which broadcast extremist content.
The Government is also expected to revive controversial plans for new laws governing the retention of people's activities on the internet and social media.
In 2013, the Communications Data Bill - labelled a "snoopers' charter" by critics - was shelved after opposition from the Deputy Prime Minister Nick Clegg and the Liberal Democrats.
The Lib Dems were a thorn in the side of the Tories when it came to such issues.
Popular in the Community