Have you ever tried to apply eyeliner without a mirror? Without practice you are likely to end up with a wand in the eye.
But it is more than possible to master the correct movement as beauty vlogger YesterdaysWishes proves in her tutorials.
YesterdaysWishes is the YouTube name of 19-year-old Lucy Edwards from Birmingham.
Lucy has become something of an expert at applying make-up without a mirror as she has gradually lost her sight due to a rare genetic disorder called Incontinentia pigmenti.
"I was always into makeup before I lost my sigh,t however my determination to collect and apply easy products without a mirror grew when I went blind," Edwards tells HuffPost UK Style.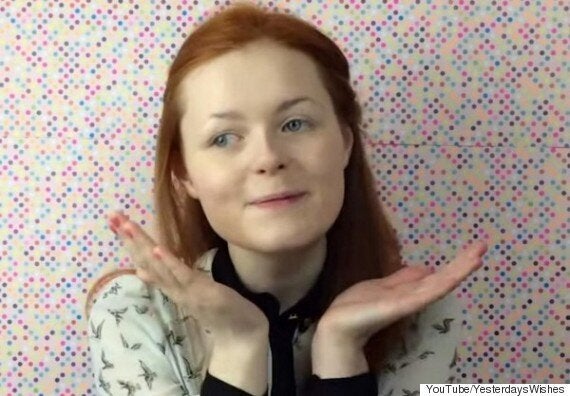 Edwards lost sight in her right eye when she was 11, then in her left eye when she was 17.
"At first coping with this eye condition was very distressing," says Edwards.
"In the first month I just wanted to eat Ben & Jerry's in my bed and cry. I was plunged into darkness and had no idea how to cope with it.
"After many days of sitting in bed I thought to myself: I either stay here, not do anything and be miserable or get out of bed, do my A levels, accept who I am and follow my dreams as a new and improved Lucy Edwards.
"The challenges I faced just under two years ago were massive and when I look back at those times they weren't particularly happy as I struggled to do many everyday tasks but it's different now. I have my confidence back and cannot wait to post my next video on my YouTube Channel.
Over the past two years Edwards has spent a lot of time learning how to apply her make-up herself. She couldn't find much advice online, so she decided to start sharing tutorials herself.
"I have always loved beauty and it has always been a dream of mine to be someone who could help others, not only with their makeup regime, but making them feel better about themselves by watching my videos," she says.
Edwards has previously said that learning how to apply her make up was about more than just perfecting her application:
"Because I know I've put my foundation on a certain way, and I've built up my routine so I know my cleansing routine and all that. I know that my face looks good without looking in the mirror. So I don't have to ask someone, 'Do I look good today?', because I know that I do".
Edwards YouTube channel now has more than 6,000 subscribers and her Blind Girl Does Her Own Make-Up Tutorial has racked up more than 190,000 views.
"The feedback, especially overfrom the past couple of days, has been absolutely overwhelming," she says.
"Many people comment on my videos about their own stories and I love hearing them. The feedback has been so lovely and I am so grateful for each and every person who has taken the time to comment, watch and like my videos.
"Thank you again for supporting me and my desire to change perceptions."
So how does Edwards get a straight line with her eyeliner?
In the tutorial above she says: "Everyone always asks how do you do liner when you're blind? And it's literally just practice guys I've done it so many times now I've been blind for two years."
She recommends using a L'Oreal Paris Super Liner.
"I love this because I couldn't do my line above my eye for ages," she explains. "And my sister Alice has done it for me for like a year since I went blind.
"This pen looks quite daunting, but if you get the depth perception right - and it is really really tricky you might have to have so many goes at this, I've been so frustrated by this, and also you might have to get someone to check it after, - but if you become a pro at it, it does get better and you will be able to do a thin line."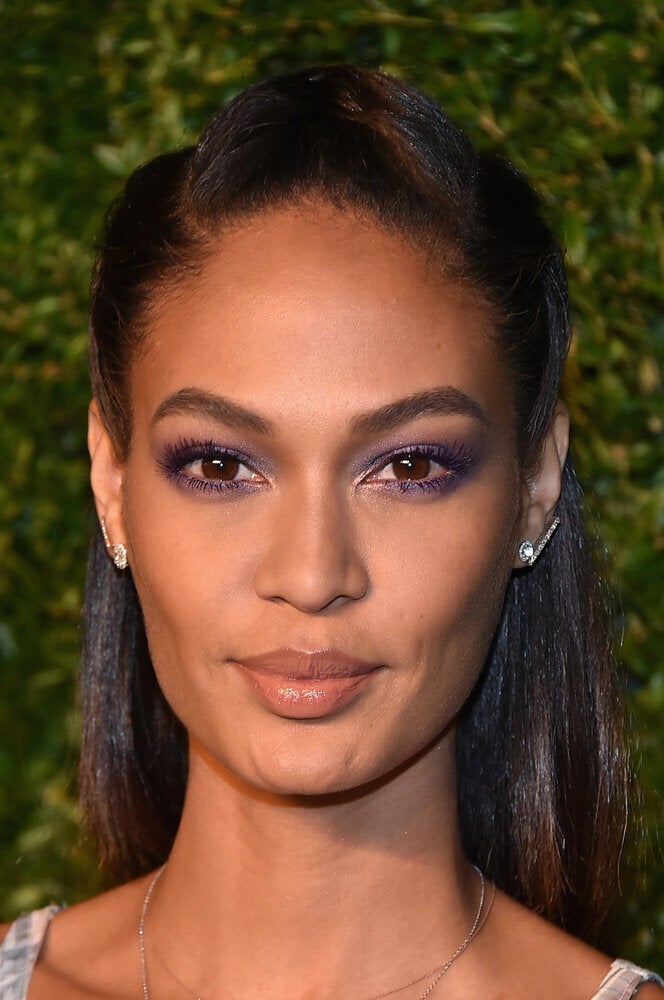 Great Celebrity Makeup
Related