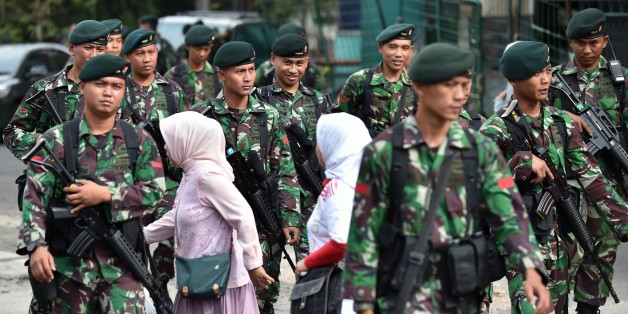 BAY ISMOYO via Getty Images
International pressure group Human Rights Watch have condemned the Indonesian military's "virginity testing" of female army recruits.
The "humiliating and harmful" procedure involves placing two fingers inside the vagina to check the hymen is intact.
President Joko Widodo has been pressured to halt the practice by human rights bodies.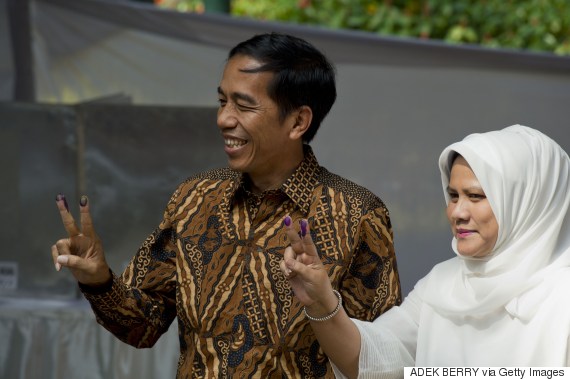 Indonesian president Joko Widodo and his wife Iriana
The International Rehabilitation Council for Torture Victims has also stepped in, dubbing the test "a gross violation of women's rights and one that may amount to ill-treatment and torture under international law".
Both the IRCT and HRW have claimed Army officer's fiancées are also subject to the practice before marriage can go ahead, although the military has denied this.
Fuad Basya, a spokesperson for the Indonesian Army said: "We need to examine the mentality of these applicants. If they are no longer virgins, if they are naughty, it means their mentality is not good.
"If it is due to an accident we can still consider it but if it's due to another reason, well, we cannot accept her."
Virginity tests are also required for female police recruits in the South East Asian nation, and have been proposed for young girls as a way to combat prostitution, however a recent plot to test schoolgirls was cancelled after public outrage.
"The Indonesian armed forces should recognise that harmful and humiliating 'virginity tests' on women recruits does nothing to strengthen national security," Human Rights Watch women's rights advocacy director Nisha Varia said.
"President Joko Widodo should set the military straight and immediately abolish the requirement and prevent all military hospitals from administering it."
Speaking to 11 women who had suffered the test, all deemed it "painful, embarrassing and traumatic".
SEE ALSO: