The mastermind behind the Tory election victory has delivered a stinging rebuke to commentators who failed to see the result coming - and urged a ban on polls in the final stages of campaigns.
Lynton Crosby said wealthy Westminster-based pundits who only came into contact with ordinary people when they "picked up their dry cleaning" had been "talking to themselves".
The so-called 'Wizard of Oz' warned that polls - which consistently showed the main parties deadlocked up to May 7 - could "influence" voters and suggested they should not be made public during the last few weeks.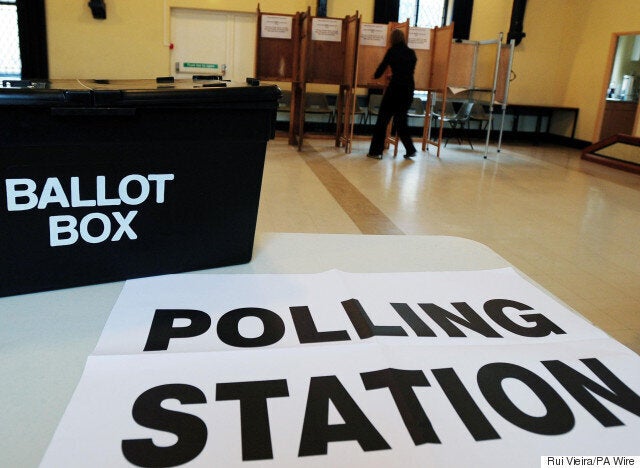 Virtually all major national polls failed to predict the election result correctly
"It wasn't just Ed Miliband's Labour Party that revealed itself as out of touch and remote from the people who are the backbone of Britain," he said.
"It was a failure from the Westminster centric 'Eddie the expert' and 'Clarrie the commentator' who were tested and found wanting.
"It was a judgment day for them, as it was for Ed Miliband, and they lost."
Lashing out at some Conservative-supporting figures who were critical of the party's approach, Mr Crosby said: "They say about teachers - those who can do, those who can't teach. Well I think it's very unfair - my wife was a teacher and I don't approve of that. But I do think it's fair to say in politics - those who can do and those who can't commentate...
"The problem with political commentary and punditry in this country is that it's conducted by a bunch of people most of whom live inside the M25 who could never live on the £26,000 that is the average annual earnings of people in this country.
"Most went to Oxbridge, talk only to themselves and last time they met a punter was when they picked up their dry cleaning."
Mr Crosby said he was always clear that "politics is not entertainment".
He added: "That's a mistake of people who are acute followers of politics as commentators or people from within the Westminster village," he said. "For the voters it's not entertainment, it's a serious issue, it's a serious thing that means a great deal to their lives. It is their future."
Mr Crosby said although he always felt the Tories were on course, the "wall of noise" from Westminster observers did make him have doubts.
"It would be dishonest to say that you don't constantly question things. Because there was a wall of noise coming at us a lot of the time."
However, he insisted that "at no stage" had David Cameron or Chancellor George Osborne questioned the strategy.
"They were rock solid because it was soundly based. It was logical, it built on our strengths of economic competence and strong leadership and so we stuck to it," Mr Crosby said.
"The trouble now is that polls have become part of the political process so they're not an independent measurement that says this is what's going on, they actually influence what's going on.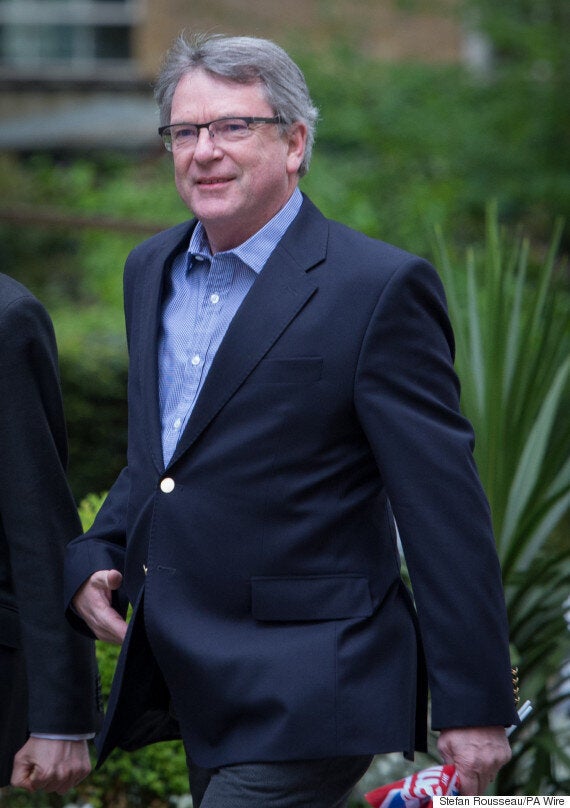 Crosby said that polls should be banned in the run-up to the Election
"And I think that's quite dangerous. I would subscribe to the view there should be a stay on publishing polls publicly for two or three weeks before an election."
Mr Crosby said that if he was a marketing director or a politician "I would rarely rely on online polling alone".
"I mean the public polls are a bit like going to a doctor who's reporting your temperature each day and tells you it's 38, then it's 40, then it's 39, then it's 41. They don't tell you what's actually going on, what's causing the temperature changes yet people, they just report the temperature, what you want is diagnosis that tells you what's going on and why and that's what they don't do," he added.
The strategist said he "couldn't really understand" the Labour campaign.
"They just wanted to divide Britain and they focused too much on process. Labour were always trying to talk up how clever they were. How they'd set up the Green attack unit, how they had set up the Ukip attack unit. How they were having four million conversations across the country," he said.
"Well we had more than that - but you don't talk about it...
"I don't understand why Labour didn't change their core vote strategy when it became clear that Scotland was a serious problem for them. They didn't seem to respond to that in the way they should have - which was they should have completely reshaped their campaign in the rest of the country."
Story continues below slideshow...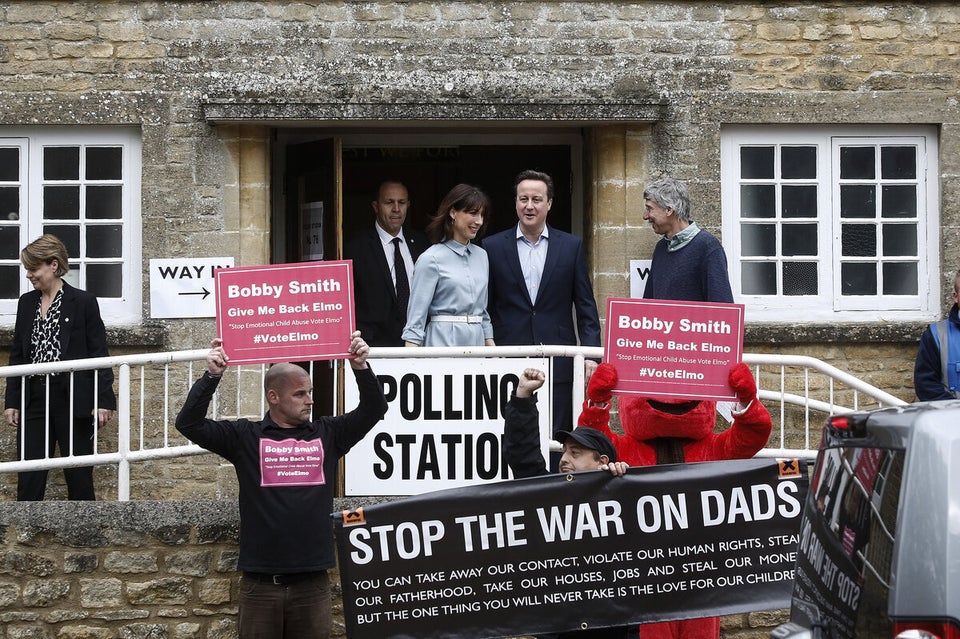 Election Day In Pictures
In a damning assessment of Mr Miliband's qualities as Labour leader, Mr Crosby said: "He really was a sort of first year politics graduate who thought he had the answers to the world's problems - who'd done a year of the course and it was just that other people hadn't been as smart as him in the past to implement the policies that he believed in. Whereas Cameron was very steady - he's much underestimated and I think a very impressive leader."
Mr Crosby said Mr Miliband's much-mocked decision to engrave his electoral pledges on an eight foot high block of stone had reminded him of a similar stunt he tried while managing a campaign for Australian Labour.
After polling suggested people did not believe the party would keep its promises they had them written on slabs of concrete.
"We lost the election and they were sort of the tombstones for the election and as soon as I saw that I thought, one this has got to be a joke and two - God it's the tombstones and it was an epitaph to his campaign," Mr Crosby added.
He said the turning point for him in the campaign had been the BBC Question Time event in Leeds, when Mr Cameron was seen to turn in a solid performance while Mr Miliband came under fire from the audience over Labour's economic record and tripped on the way off stage.
When Mr Crosby saw the Prime Minister afterwards he said: "That was bloody good mate".
"It might have been stronger than that. He came back to the hotel where we were and we went down and had a nice dinner. I think for him everything came together," he added.