Ukip's deputy chairman has said Nigel Farage should take a two-week holiday before returning to lead the party, adding to calls for him to step away from the position - albeit only for a short time.
She joined calls for Farage to take a break - but a short holiday rather than anything longer - after Ukip's sole MP Douglas Careswell said he thought Farage should "take a break" while remaining as leader, rather than stepping down.
Evans insisted the problems related to Farage's advisers who had kept him in their pocket, saying they had been trying to take the party back to what it was several years ago, but stressed its future lay in diversifying and becoming more inclusive. Ms Evans told the BBC's Andrew Marr Show: "I don't think anyone hates anyone.
"I think we have had some problems with advisers around Nigel, who very much kept him in their pocket if you like and I think he has had too much influence from them.
"(Former chief of staff) Raheem Kassam has gone. He has kind of fallen on his feet really I think. He has taken a job with Breitbart ... I think he will be right at home."
The "compassionate, centre-ground" position outlined in Ukip's general election manifesto is where the party needs to go, Evans said.
SEE ALSO:
Evans also insisted people were reading too much into Douglas Carswell's remark that Farage should "take a break".
Last week, Ukip's only MP dismissed suggestions he wanted the top job, but argued the party should not take "big decisions" about the leadership in the immediate aftermath of a tough election battle.
He criticised Mr Farage's "ill advised" decision to raise concerns about immigrants coming to Britain for free treatment for HIV, saying Ukip had not been striking the right "tone".
The intervention, in an article for The Times, came after Mr Farage issued a challenge for
the "one person" in Ukip covertly "agitating for a change and for a leadership election" to "put up or shut up".
On the same programme, Ms Evans revealed economic spokesman Patrick O'Flynn had told her he was "slightly misquoted" in his intervention last week.
He triggered a round of bitter infighting by saying Mr Farage - who quit on failing to be elected in South Thanet last Thursday, before the party's ruling council dramatically rejected his resignation - had become "thin-skinned" and "aggressive".
Ms Evans said: "What he was talking about was Nigel's public image, rather than Nigel himself. Clearly there is a big distinction to be made there.
"They (advisers) were trying to take the party back to perhaps what it was several years ago.
"I think if you look at the manifesto - and let's not forget I wrote the manifesto - I think it was very compassionate, very centre-ground, very balanced and Nigel called it - bless him - the best manifesto ever written. So it was a great sort of feather in my cap.
"That I think is where he wants to take the party and where the party needs to go."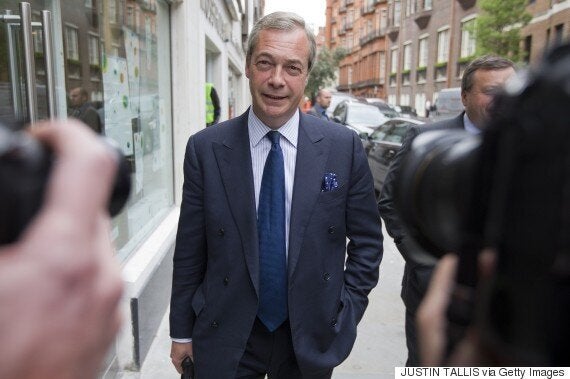 Ukip's MP Douglas Carswell suggested Farage (pictured) take a break
On shy kippers, a phenomenon repeatedly alluded to by Mr Farage during the campaign, Ms Evans said it was crucial to find out why those people were shy.
She added: "If we've got it absolutely right and if our party brand is working at the moment, why don't people want to sing and dance about it?"
Speaking on the BBC's Sunday Politics, Mr Carswell said he wanted Mr Farage to "take a break" while remaining as leader, rather than stepping down.
But he also suggested the party's NEC had not been right to overrule Mr Farage's decision to resign.
"Any credible party, any mature party that has just had an election campaign that didn't achieve the result that it wanted quite normally and quite naturally and quite sensibly reflects on what went wrong, and quite sensibly asks if there are alternative ways of making sure that we get what we want next time," he said.
"You know, if the Liberal Democrats, for example, were suddenly to come onto your programme and say that they had decided that ,you know, all these key decisions had been taken and, you know, the National Executive had appointed Nick Clegg as leader for the next three years and we were going to plough on, I think a lot of people would say is that in the best interests of the Liberal Democrat Party.
"And I'm simply saying is this in the best interests of Ukip?"
Mr Carswell said some of the "strident language" used during the campaign had put voters off, and insisted it was not enough merely to blame the media.
"Perhaps some of the more strident language that we used meant that some of those people were less inclined to vote Ukip when the general election came along," he said.
"Now rather than blaming this all on the media, I think sometimes what we need to do is to say did we handle our messaging as best we could? You know, we need to be careful that we don't end up actually preventing from happening the very thing that we're supposed to be about."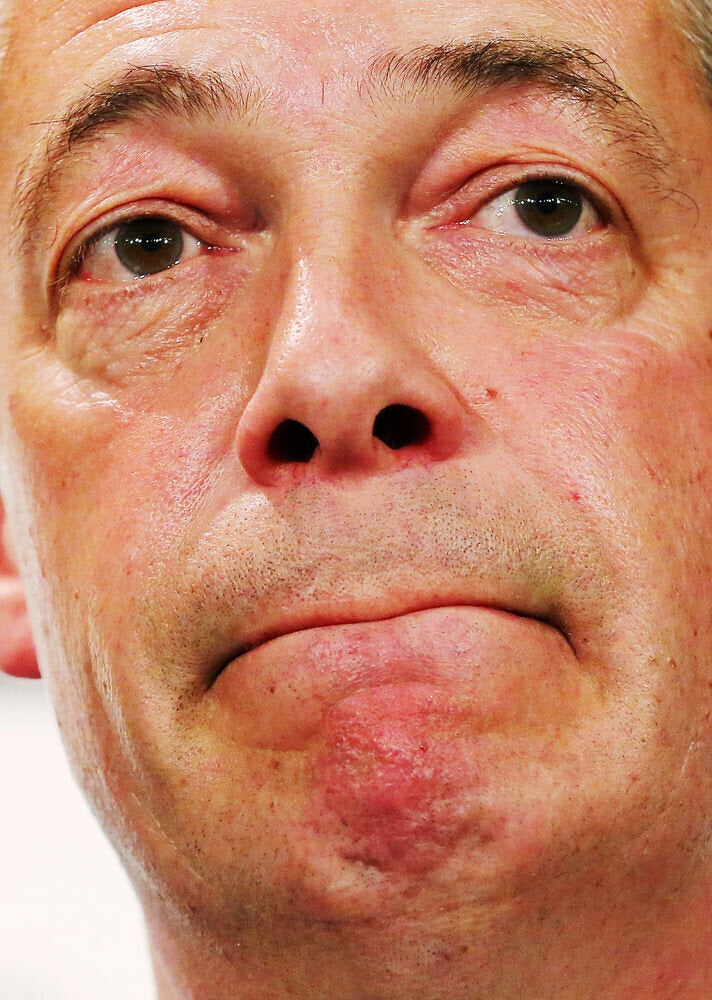 Nigel Farage not elected
"We're about getting this country outside the European Union and we need to be very careful that we don't get distracted by all the offers of short money, all the offers of being on telly, all the offers of this and that, we don't get distracted by all those arguments and find ourselves in a situation where our actions are making it harder for us to achieve the majority support for British withdrawal from the European Union."
In an interview for The Sun On Sunday, a bullish Mr Farage joked that he had decided to stay in his job for another 20 years.
"Having been through what I've been through in the past week, I've decided I will name the date when I stand down," he said.
"I'm looking at about 2035 at the moment. Would I go before then? Well, somebody could shoot me or I could end up in a plane crash, I suppose."