The SNP's newly elected 20-year-old MP has revealed she spent part of the first day of the new parliament in the House of Commons library studying for an upcoming politics exam.
Mhairi Black, who sensationally ousted Labour's campaign chief Douglas Alexander from his Paisley and Renfrewshire South seat at the election, was speaking to ITV's Lorraine programme on Tuesday morning.
Black said: "It was hectic because I was studying - I had a really bizarre moment because I finally had time just to sit and [be] quiet in the library that is in the Commons and I was sitting going, 'I'm studying for a politics exam in the House of Commons' library.' It's nuts but it's good."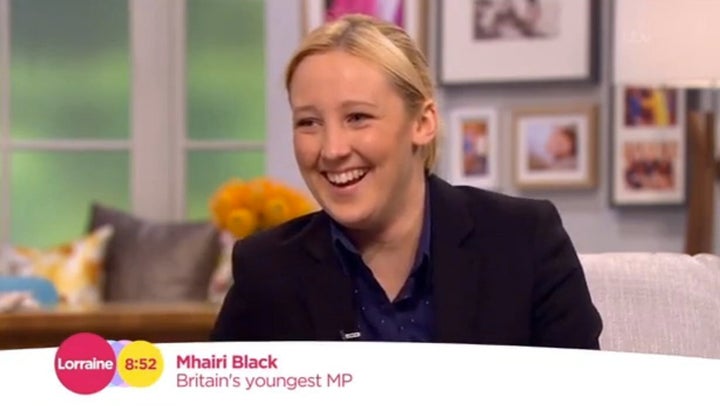 Lorraine joked, "Mhairi you have to pass that exam or there'll be a hoo haa!"
Black replied, "My mum is on my back." She added: "Things have almost been timed to perfection because I've got one exam left and then that's me done [with] Uni and then we can start throwing ourselves into it and start delivering things."
The newly elected MP also revealed what her last job had been before being elected to the Commons. "it was in a chippy! That was my last job," she said.
On Monday the 56 SNP MPs that all but swept the board in Scotland at the election took their seats in the Commons for the first time - invading Labour's traditional seats in the process.

SNP Photobomb: Mhairi Black sits directly behind Harriet Harman
Black told The Huffington Post she thought MPs were "dead rude" to each other in the chamber as they kept talking over each other.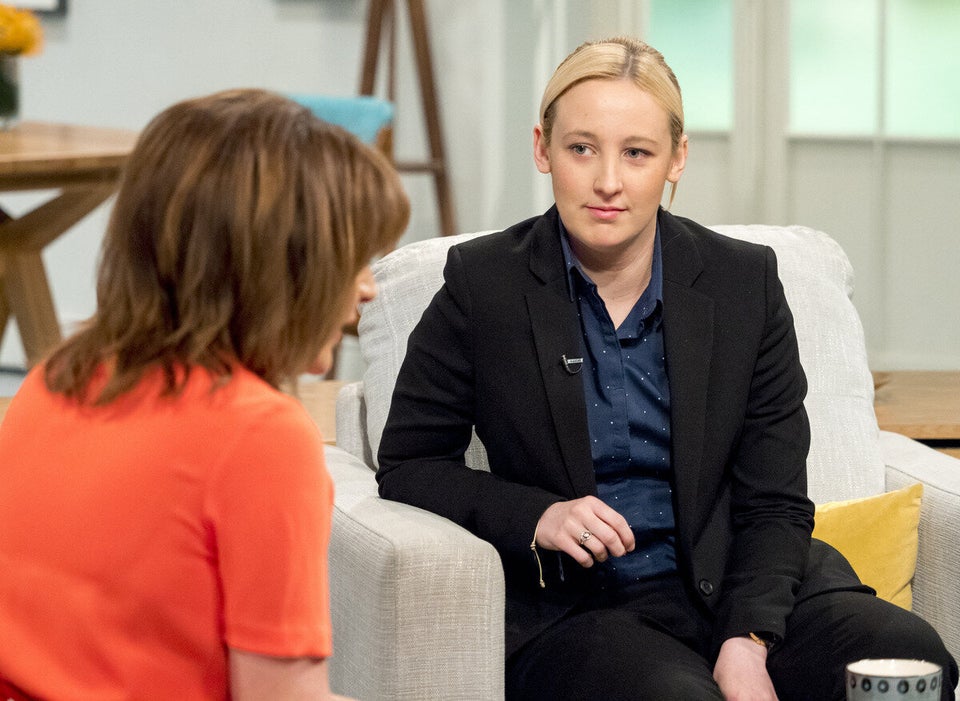 Mhairi Black on Lorraine