Payday lender Wonga has unveiled an all-new image with an advertising campaign featuring "hard-working dinner ladies and mums" after ditching its controversial puppet ads.
The TV campaign will avoid broadcasting during kids programmes, after it was accused of "grooming" children by advertising during shows watched by the young.
Wonga is aiming to look more "transparent" and to avoid "anything which inadvertently attracts" children and the result is a set of new ads featuring characters including a dinner lady, farmer, security guard, groundsman, HGV driver and housewife - selling loans with a representative 1,509% annual percentage rate.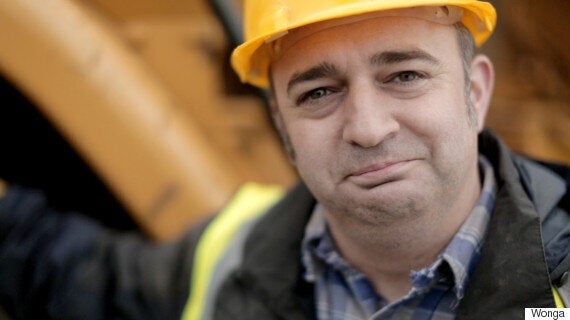 The lender has rebranded to seem more "transparent"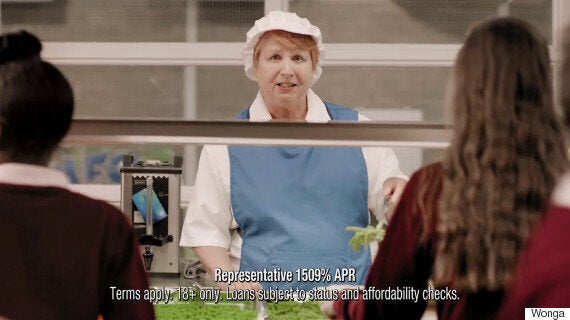 A dinner lady, which Wonga suggests is one of its typical customer
The payday loan industry has drawn sharp public criticism from various quarters, including MPs and the Archbishop of Canterbury.
Wonga's new look marks its desire to shed its previous image, which was synonymous with puppets of elderly people in light, comical adverts:
Last month Wonga revealed that it had slumped to a pre-tax annual loss of £37.3 million for 2014 as it shrinks its business amid an attempt to clean up its tarnished reputation.
The lender is also tweaking its products, in a way which it says goes beyond regulatory requirements.
Chief executive Tara Kneafsey said: "Our new product features and today's marketing relaunch are further proof of the action we've taken, and continue to take, to ensure Wonga is lending responsibly and putting customer outcomes first.
"We're re-presenting our short-term loans to the public in a way that accesses the right type of customer and reduces the risk of inadvertently attracting the very young or vulnerable.
"Our focus is on serving hard-working people throughout the UK who need access to transparent, flexible and short-term credit products."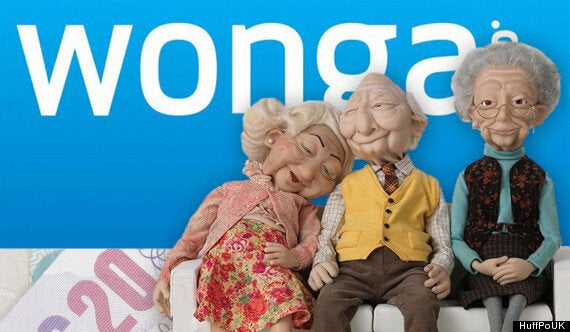 Wonga's previous puppet ads drew criticism for appearing to appeal to children
New product features for Wonga loans include a three-day grace period if a customer is late with repayment, before applying a £15 fee, and up-front information for applicants about a "worst-case scenario" should they fall into arrears.
In addition, all balances in arrears will accrue interest for a maximum limit of seven days, down from 30 days, while new customers will be able to change their mind and cancel their loan within 24 hours of approval, with no interest or fees.
Wonga's reputation has been battered by a series of scandals, which emerged as a stricter regime was imposed on the industry by the regulator, to prevent people being trapped in spiralling debts.
In January, payday loan customers saw the fees and interest they pay capped across the industry, meaning borrowers who cannot pay their debt on time will never pay back more in charges than the sum they initially wanted to borrow.
Also this year, Wonga announced plans to cut 325 jobs under a new strategy which will see it become smaller and less profitable, under changes to ensure that it lends "fairly and responsibly".
Last June, it was ordered to pay compensation of £2.6 million by the Financial Conduct Authority (FCA) after sending fake legal letters to 45,000 customers.
Chairman Andy Haste, appointed last summer, has promised to clean up the company and admitted it had made "serious mistakes".
Unite assistant general secretary Steve Turner said: "Wonga clearly thinks that there are rich pickings to be had from 'hardworking people'.
"These interest rates are eye-watering levels but Wonga must believe that there is a profit to be made from hard pressed families in the grip of a wage siege not seen since Victorian times with pay down £100 per week.
"The question has to be asked of government what is it doing to alleviate the record levels of personal debt, which are a huge warning sign that people are struggling to make ends meet.
"Britain needs a pay rise to put the legal loan sharks out of business."
Marc Nohr, CEO of Fold7 adds: "Wonga has emerged from a difficult period with a new team and a real
desire to serve its customers well. We look forward to helping them succeed."
Popular in the Community