A number of high-profile figures have been awarded payouts totalling £1.2million from Mirror Group Newspapers over the phone-hacking scandal.
Troubled former footballer Paul Gascoigne was awarded £188,250 in damages, while BBC executive Alan Yentob received £85,000.
Actress and businesswoman Sadie Frost was awarded £260,250 and soap star Shane Richie received £155,000.
TV producer Robert Ashworth, who was married to actress Tracy Shaw, received £201,250, and flight attendant Lauren Alcorn, who had a relationship with footballer Rio Ferdinand, was awarded £72,500.
Mr Justice Mann also awarded actresses Shobna Gulati and Lucy Taggart £117,500 and £157,250 respectively.
Four others also received payouts in relation to the scandal.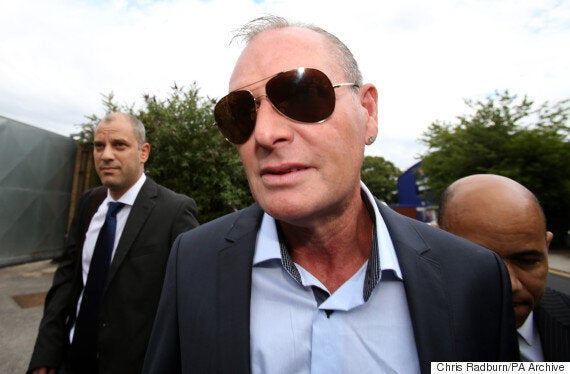 Former England footballer Paul Gascoigne was among those awarded damages
The payouts come after a three-week hearing in March to determine the extent of the wrongdoing at the group and what level of compensation was appropriate.
At the beginning of the trial, Trinity Mirror admitted that more than 100 articles about the claimants had been produced as a result of phone hacking, according to the Guardian.
Earlier in the year, Trinity Mirror published a ''sincere and unreserved'' apology for the voicemail interception, saying it ''was unlawful and should never have happened''.
In a trading update, it said the cost of resolving civil claims would be ''higher than previously envisaged'' and it was increasing the provision for dealing with them by £8 million to £12 million.
An further update published today on behalf of Trinity Mirror plc said: "We note the judgment released today by Mr Justice Mann following the conclusion of the civil trial for the assessment of damages for eight representative claimants arising from phone hacking.
"Our subsidiary MGN Limited has already accepted that it should pay appropriate compensation to individuals who were the target of phone hacking. However, our initial view of the lengthy judgment is that the basis used for calculating damages is incorrect and we are therefore considering whether to seek permission to appeal.
"There remains uncertainty as to how matters will progress. As the legal process has taken longer and the costs of settling claims is likely to be higher than previously anticipated, we are increasing our provision to deal with matters arising from phone hacking by £16 million. This is in addition to the £12 million provided in 2014.
"The board is confident that the exposures arising from these historic events are manageable and do not undermine the delivery of the group's strategy for growth.
"Further updates will be made if there are any significant developments or our estimate of the financial exposure was to materially change."
During the trial, former England player Gascoigne said that the journalists involved in the scandal had "ruined his life".
According to the BBC, he said: "I was scared to speak to anybody... my parents, my family and kids, it was just horrendous.
"And people can't understand why I became an alcoholic."
Gerald Shamash, solicitor for Gascoigne, said: "Paul would have much preferred not to have come to court to relive painful experiences which he was prepared to do.
"He was frustrated that MGN chose not to cross-examine him so that he could explain in detail the awful impact the hacking of his phone has had upon him, his family and close friends, his health and general well-being."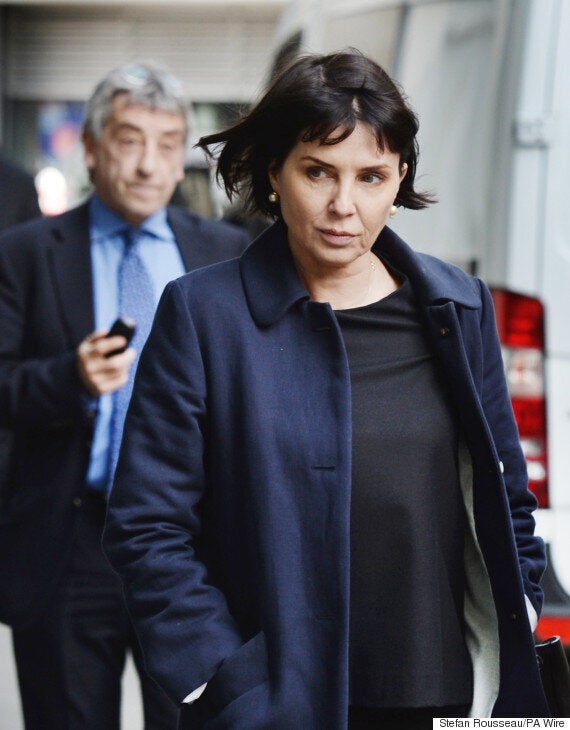 Sadie Frost said that the phone hacking damaged relationships with her friends and family
Frost also told the hearing that she suspected her friends and loved ones of selling stories about her, according to the BBC.
She said: "Every time I turned to someone to confide in them, it ended up in the newspapers, which added to my distress and trauma."
"I couldn't go and sit with my mum and have a cup of tea because I thought she was selling stories. I didn't trust my own mother."
She said outside the court today: It has been a very difficult time and a time to reflect. I am relieved this is at an end and justice has been done."
Since the phone-hacking scandal first broke in 2010, scores of celebrities and other high profile figures have discovered they were victims.
The News of the World was closed down the following year after owners News International admitted the full scale of the hacking.