Model and lingerie tycoon Michelle Mone has received a more-than hostile response after announcing plans to leave Scotland.
But on Thursday Ms Mone, tweeting from a conference in South Korea, told her 964,000 followers that after a "long, hard decision", she had decided to move away from the country she fought to keep part of the United Kingdom.
The Glasgow-born businesswoman, 44, who has long attracted attention from infamous 'cybernats' - an army of digital warriors fighting for an independent Scotland known for their aggressively social media tactics - came under fierce criticism for her decision.
But Ms Mone hit back, retorting: "Note all the SNP muppets. I haven't turned my back on Scotland - purely business global commitments. I certainly won't miss you angry, hated, jealous lot."
She later deleted the post from her Twitter account.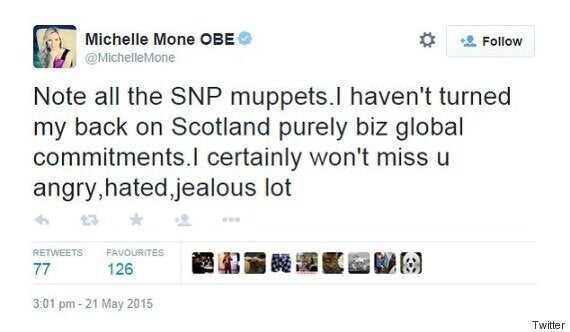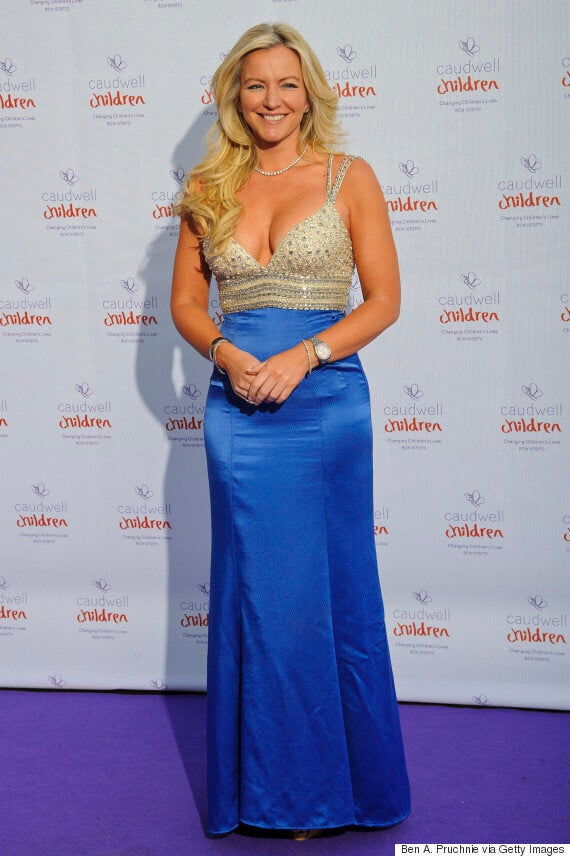 The pro-union supporter is a favourite target for abuse from cybernats
"I don't think we can survive on our own and I think it would be really bad for business.
"Everything would go up and I really don't think we need it at the moment."
"@WhiskyTony: will you stay in scotland if it's a yes?I'm off if it is>I said 2 years ago that I would leave if it was a Yes&stick by it

— Michelle Mone OBE (@MichelleMone) August 25, 2014
Her and other pro-unionists attracted a barrage of abuse from the cybernats, who targeted and vilified high-profile 'No' supporters.
Popular in the Community