A British schoolgirl's plan to become a jihadi bride has been stopped by police just days before she was due to fly to Syria, following an undercover newspaper investigation.
Counter-terrorsim officers swooped on the 16-year-old's family home in east London on Wednesday after she planned to run away to Syria next week after finishing her GCSEs.
Scotland Yard said it had taken steps to ensure the safety of the "vulnerable young girl" after being handed information by the Daily Mail.
The Daily Mail's front page which details their investigation which uncovered the girl's plans to become a Jihadi bride
The teenagers trip had been planned by her older sister, a known Islamic State recruiter who ran away to become a jihadi bride last year, the newspaper said. The sister had planned to marry her off as a Jihadi bride.
Home Secretary Theresa May said the case showed the "seriousness of the threat we face from Isil".
Metropolitan Police Commander Richard Walton, from the force's counter-terrorism command, said: "Officers acted promptly and were able to identify the girl concerned and preventative steps have now been taken to do all we can to safeguard her.
"We are working closely with her family and the local authority to ensure she is supported and kept safe from harm."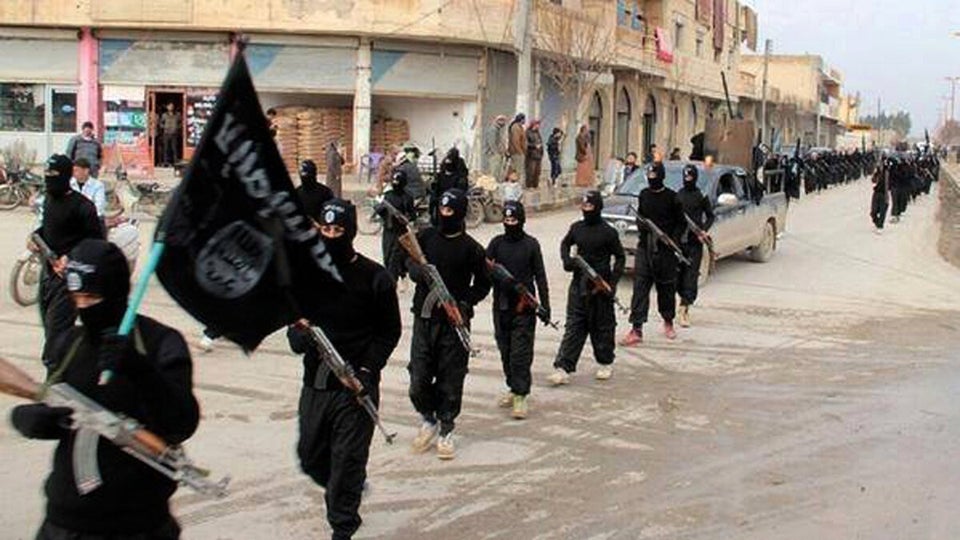 Schoolgirl stopped from becoming Jihadi bride
According to the Mail, the girl had been planning to fly on Wednesday to the Syrian border via Turkey and Switzerland.
The apparent plot was uncovered after the girl's older sister tried to persuade an undercover reporter posing online as a 16-year-old girl to accompany the younger sister to Syria.
Mrs May said the incident showed the "seriousness of the threat we face from Isil".
She said: "The police and security service are working hard every day to keep our country safe, but it is up to all of us to stand united against extremism, support the pluralistic values that underpin our society, and stop young and vulnerable people from being drawn into this kind of trouble."
Mr Walton added: "This case is a frightening example of how quickly social media can be used to groom vulnerable young people. If the reporter had truly been a 16-year-old girl it would only have been a matter of weeks between the creation of the a twitter account to travelling to Syria.
"This is a stark reminder to parents and the community of the speed with which these cases can develop."
Last week it was revealed more than 700 British extremists have travelled to Syria - and around half have returned to the UK.
Scotland Yard said a ''significant proportion'' of those who made the journey to the war-torn country were intent on joining Islamic State - also known as Isil - and hundreds have come back to Britain.
Popular in the Community